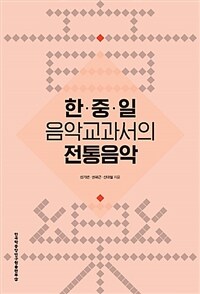 000
00000cam c2200205 c 4500
001
000046155725
005
20230816141919
007
ta
008
230807s2017 ggkag b 000c kor
020

▼a

9791158661946

▼g

93670
035

▼a

(KERIS)BIB000014593695
040

▼a

211009

▼c

211009

▼d

211009
082

0

4

▼a

781.6295

▼a

375.78

▼2

23
085

▼a

781.6295

▼2

DDCK
090

▼a

781.6295

▼b

2017
100

1

▼a

성기련,

▼g

成耆蓮,

▼d

1972-

▼0

AUTH(211009)128717
245

1

0

▼a

한·중·일 음악교과서의 전통음악 /

▼d

성기련,

▼e

권혜근,

▼e

신대철 지음
260

▼a

성남 :

▼b

한국학중앙연구원출판부,

▼c

2017
300

▼a

307 p. :

▼b

삽화, 악보 ;

▼c

23 cm
504

▼a

참고문헌: p. 305-307
700

1

▼a

권혜근,

▼e

저
700

1

▼a

신대철,

▼e

저
---
Holdings Information
No.
Location
Call Number
Accession No.
Availability
Due Date
Make a Reservation
Service

No.

1

Location

Sejong Academic Information Center/Humanities 2/

Call Number

781.6295 2017

Accession No.

151364640

Availability

Available

Due Date

Make a Reservation

Service
Contents information
Book Introduction
한국과 중국, 일본 세 나라의 음악교과서에서 전통음악을 어떠한 내용을 중심으로, 어떠한 자료를 가지고, 어떠한 방법으로 가르치게 되어 있는지를 다룬다. 흔히 음악교육이라고 하면 흔히 초등학교, 중고등학교 음악 시간과 관련되어 교사나 학생들의 수업과 관련한 문제라고 생각하기 쉽지만, 저자들은 21세기 현재를 살아가는 현대인들에게 전통음악의 의미는 무엇인가, 또 현대인들은 전통음악을 어떻게 인식하고 이해하고 있는가 하는 문제에 대해 살펴보고 있다.
이 책은 한국과 중국, 일본 세 나라의 음악교과서에서 전통음악을 어떠한 내용을 중심으로, 어떠한 자료를 가지고, 어떠한 방법으로 가르치게 되어 있는지를 다룬다. 흔히 음악교육이라고 하면 흔히 초등학교, 중고등학교 음악 시간과 관련되어 교사나 학생들의 수업과 관련한 문제라고 생각하기 쉽지만, 저자들은 21세기 현재를 살아가는 현대인들에게 전통음악의 의미는 무엇인가, 또 현대인들은 전통음악을 어떻게 인식하고 이해하고 있는가 하는 문제에 대해 살펴보고 있다. 한국·중국·일본 모두 전통사회에서는 음악이 발달하고 중요했던 문화적 배경을 가지고 있음에도 현대 교육에서는 음악 시간에 전통음악이 아닌 서양음악 위주의 음악교육이 이루어짐으로써 전통음악에 대한 음악적 감수성이 무뎌지게 되었다는 공통점이 있다. 이 세 나라에서 서양음악 위주의 음악교육에 대한 반성이 일어나면서 음악 수업에서 서양음악만 다루지 않고, 자국의 전통음악을 다루게 된 시기도 거의 비슷하다. 그리고 최근에는 자국의 음악문화뿐 아니라 인접한 나라의 전통음악을 비롯한 세계 여러 나라의 전통음악은 어떤 특징이 있는지도 음악교과서에서 다루기 시작했다. 최근 삼국의 음악교육이 지향하는 점은 두 가지 점에서 중요하다. 먼저, 삼국 음악교과서의 변화는 서양문화 중심의 사고를 극복하고 새로운 인식 체계를 통해 21세기의 자국 문화 전반을 이해하고자 하는 시각을 갖게 된 결과라는 점이다. 또한, 음악문화를 통해 타 문화에 대한 이해를 넓히고자 하는 세계관의 영향이라는 점이 반영되었다는 점이다. 이 책에서는 한국·중국·일본 각 나라에서 최근 발표한 음악과 교육과정과 그에 따른 음악교과서를 연구 대상으로 삼았다. 이를 통해 음악교육에 있어서 전통음악교육의 중요성에 대한 공감대가 보다 커지고, 자국과 다른 나라의 전통음악을 교육하는 것이 단순히 악곡을 가르치는 것에서 한 걸음 더 나아가 다양한 문화에 대한 이해의 폭을 넓히는 방향으로 발전하기를 기대한다.

Information Provided By: :

Author Introduction
신대철
(지은이)
[학력] 서울대학교 음악대학 및 동 대학원 국악과 졸업, 한국정신문화연구원 한국학대학원 역사학과 졸업(문학박사, 한국음악이론 및 음악사 전공) [학력] 서울대학교 음악대학 및 동 대학원 국악과 졸업, 한국정신문화연구원 한국학대학원 역사학과 졸업(문학박사, 한국음악이론 및 음악사 전공) [경력] 6년간의 중·고교 음악교사를 거쳐, 서울대 음대·건국대 사대·동덕여대 예대·한양대 음대 강사, 한국문화예술진흥원 문화발전연구소 연구원, 우리문화연구원 연구위원 역임 현 강릉대학교 예술·체육대학 음악과 교수 [논문] "삼죽금보의 가사", "조선조의 고취와 고취악", "창극사 정립을 위한 소론", "한금신보 이후 삭대엽의 연구", "연변 조선족 자치주의 음악현황", "북한 민족음악의 장단", "남·북한의 음악학 연구동향", "우리음악 분류를 위한 새로운 시안", "가치적 측면에서 본 현행 종묘제례악", "악학궤범의 연구성과와 그 의의에 관한 일고", "관악산조 연구의 회고와 과제", "강릉지역 전통 공연예술의 오늘과 그 과제", "고려와 조선조 초의 향악과 당악", "한국·중국·일본의 해금류 악기", "고려의 당악과 아악의 수용", "예술영재 육성방안에 관한 연구", "일반사회 놀이문화의 군내 활용방안", "Trends of Study in Korean Musicology", "Some Koreanized Aspects of Chinese Music in the History of Korean Music", "The Musical Structures of the Farming Songs of Kangnǔng (江陵) in Korea", "The Meaning and the Emotion in North Korean Minjok Eumak" 외 다수.
성기련
(지은이)
서울대학교 음악대학 국악과 교수 서울대학교 음악대학 국악과를 졸업하고 동 대학원에서 석사학위와 박사학위를 받았다. 한국음악의 특징을 문학적 측면과 음악적 측면에서 종합적으로 살피는 데 관심이 많으며, 국악어법을 바탕으로 한 한국음악 연구와 교육에 노력을 기울이고 있다. 저서로는 『1930년대의 판소리 음악문화』(2021), 『북한의 전통 음악』(2002, 공저), 『한·중·일 음악교과서의 전통음악』(2017, 공저) 등이 있으며, 「18세기 판소리 음악문화 연구」(2003), 「유성기음반을 통해서 본 당대 판소리 향유층의 미의식」(2010) 외 판소리 관련 논문 다수와 「율격과 음악적 특성에 의한 장편 歌辭의 갈래 규정 연구」(2000), 「경북 지역의 서사민요와 규방가사」(2014), 「'글 읽는 소리'의 전통 속에서 살펴 본 송서(誦書)의 개념 변화 및 사설붙임의 특징」(2015) 등의 논문을 발표하였다.
권혜근
(지은이)
서울대학교 음악대학을 졸업한 후 일본 도쿄예술대학교(東京藝術大學)에서 음악교육을 전공하고 성균관대학교에서 예술철학박사학위를 받았다. 현재 건국대학교 음악영재교육원의 학술연구교수로 재직 중이다. 주요 논저로는 『韓國 近·現代의 音樂敎育 硏究 : 韓·日 音樂 敎育課程의 比較』, 「미군정기의 음악 교재 연구: 『남녀 중등음악 교본』 제3권을 중심으로」, 「해방공간의 음악교육 연구 : '초등 노래책'과 '남녀 중등음악 교본' 1·2를 중심으로」, 「일본 음악교과서에 수록된 한국음악」, 「전통 예술 영재성의 역사적 고찰」 등이 있다.
Information Provided By: :

Table of Contents
글을 시작하며 

한·중·일 음악과 교육과정

1. 한국 음악과 교육과정 

2. 중국 음악과 교육과정 

3. 일본 음악과 교육과정 

한국 음악교과서에 담긴 전통음악

1. 한국 전통음악  

2. 중국 전통음악 

3. 일본 전통음악 

4. 그 외 나라 전통음악 

5. 한국 음악교과서의 전통음악 기술 경향 및 특색 

중국 음악교과서에 담긴 전통음악

1. 중국 전통음악 

2. 한국 전통음악 

3. 일본 전통음악 

4. 그 외 나라 전통음악 

5. 중국 의무교육과정 음악교과서의 전통음악 기술 경향 및 특색 

일본 음악교과서에 담긴 전통음악

1. 일본 전통음악 

2. 한국 전통음악 

3. 중국 전통음악 

4. 그 외 나라 전통음악 

5. 일본 음악교과서의 전통음악 기술 경향 및 특색 

글을 맺으며
Information Provided By: :