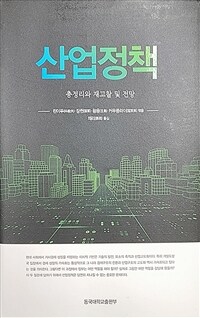 000
00000cam c2200205 c 4500
001
000046138294
005
20230106134937
007
ta
008
230105s2022 ulkd b AG 000c kor
020

▼a

9788978010214

▼g

93320
035

▼a

(KERIS)BIB000016296771
040

▼a

211032

▼c

211032

▼d

211009
041

1

▼a

kor

▼h

chi
082

0

4

▼a

338.951

▼2

23
085

▼a

338.951

▼2

DDCK
090

▼a

338.951

▼b

2022
245

0

0

▼a

산업정책 :

▼b

총정리와 재고찰 및 전망 /

▼d

린이푸 [외]엮음 ;

▼e

채리 옮김
246

1

9

▼a

产业政策 :

▼b

總結、反思與展望
246

3

▼a

Chan ye zheng ce :

▼b

zong jie, fan si yu zhan wang
260

▼a

서울 :

▼b

동국대학교출판부,

▼c

2022
300

▼a

621 p. :

▼b

도표 ;

▼c

23 cm
500

▼a

공편자: 장쥔(张军), 왕용(王鏞), 커우쭝라이(寇宗來)
504

▼a

참고문헌 수록
650

0

▼a

Industrial policy

▼z

China
700

1

▼a

林毅夫,

▼d

1952-,

▼e

편

▼0

AUTH(211009)30165
700

1

▼a

张军,

▼e

편
700

1

▼a

王鏞,

▼d

1945-,

▼e

편

▼0

AUTH(211009)96039
700

1

▼a

寇宗來,

▼e

편
700

1

▼a

蔡莉,

▼e

역
900

1

0

▼a

林毅夫,

▼e

편
900

1

0

▼a

린이푸,

▼e

편
900

1

0

▼a

Lin, Justin Yifu,

▼e

편
900

1

0

▼a

장쥔,

▼e

편
900

1

0

▼a

커우쭝라이,

▼e

편
945

▼a

ITMT
---
Holdings Information
No.
Location
Call Number
Accession No.
Availability
Due Date
Make a Reservation
Service

No.

1

Location

Main Library/Monographs(3F)/

Call Number

338.951 2022

Accession No.

111873762

Availability

In loan

Due Date

2023-03-29

Make a Reservation

Available for Reserve

Service
Contents information
Author Introduction
린이푸
(지은이)
베이징대학교 국가발전연구원 교수이자 명예원장을 겸임하고 있다. 1994년 베이징대학교 내에 중국 경제연구센터(현재 베이징대학교 국가발전연구원)를 설립하여 주임직을 맡고 있다. 2008년에 세계은행 수석경제학자에 임명돼, 발전경제학을 책임지고 있는 고위 부은행장직을 겸임했는데 이런 요직을 맡게 된 것은 개발도상국의 첫 사례였다. 2012년까지 세계은행에서 임기를 마치고 현재 베이징대학교로 돌아와 관련분야 연구와 강의를 계속하고 있다. 전국 정치협상회의 상무위원, 경제위원회 부주임, 국무원 참사관, 전국 상공업연합회 전임 부주석을 담당하고 있다. 제11차 전국인민대표대회 대표, 제7차-10차 전국정치협상회의위원, 제10차 전국정치협상회의 경제위원회 부주임을 역임했다. 국내외 여러 발전정책, 농업과 빈곤퇴치와 관련된 위원회, 지도자 소그룹 등에서 겸직하고 있다. 1986년, 미국 시카고대학교에서 경제학 박사학위를 취득했으며, 영국과학원 외국인 아카데미 회원 및 개발도상국가 과학원(원 명칭은 제3세계 과학원) 아카데미 회원이라는 영예를 얻기도 했다. 그리고 프랑스 Auvergne대학교, 미국 Fordham대학교, 영국 Nottingham 학교, 홍콩 도시대학교, 영국 런던 정치경제학원, 홍콩 과학대학교, 캐나다 British Columbia대학교 및 벨기에 Leuven대학교 등의 세계적 대학에서 명예박사 학위를 수여 받았다.
왕용
(지은이)
1945년 출생했으며, 베이징대학 동양어과를 졸업했다(1967년). 이어서 베이징대학 남아시아연구소에서 인도 예술을 전공하여 석사과정을 졸업했다(1981년). 그리고 인도의 국제대학 예술학원에 연수하여 수료했다. 현재 중국예술연구원의 연구원 겸 박사과정 지도교수로서, 주로 인도미술사와 중국의 대외 미술교류사 연구에 종사하고 있다. 주요 저서로는 『印度美術史話』·『印度細密畵』·『20世紀印度美術』·『羅丹』·『凡·高』 등이 있으며, 편저(編著)로는 『中外美術交流史』·『藝術博物館』이 있고, 역서(공역)로는 『印度藝術簡史』·『印度雕刻』·『印度神話』 등이 있다.
장쥔
(지은이)
푸단대 경제학원 원장 겸 중국경제연구센터 소장. 푸단대에서 경제학 학사, 석사 및 박사학위를 취득했다. Economic Systems, Journal of the Asia Pacific Economy, Journal of Pro-Poor Growth, East Asia Policy 등 다수 저널의 편집위원으로 활동 중이며, 중국 경제개혁과 전환, 경제 성장에 대한 100여 편의 논문과 70권이 넘는 저서를 집필했다.
Information Provided By: :

Table of Contents
머리말

제1장 산업정책에 대한 린·장 논쟁
ㆍ 산업정책과 국가발전 - 신新구조경제학의 관점에서/ 린이푸
ㆍ 나는 왜 산업정책에 반대하는가? - 린이푸와의 변론/ 장웨이잉
ㆍ 장웨이잉 교수의 의견에 대한 일부 회답/ 린이푸

제2장 현행 산업정책에 대한 총정리와 재고찰
ㆍ 산업정책 시행에서의 제도의 역할/ 쉬청강
ㆍ 공통된 인식에서 출발해야- ''특혜'' 시각에서 보는 산업정책의 핵심 문제/ 황이핑
ㆍ 글로벌 산업정책의 역사적 실천/ 커우쭝라이
ㆍ 직접적 시장 개입과 경쟁 제한-중국 선업정책의 지향과 근본적 결함/ 리샤오핑
ㆍ 미국 산업정책의 정치경제학 - 산업기술 정책에서 산업조직 정책까지/ 저우젠쥔
ㆍ 관점 토론/ 루이밍지에·스진촨

제3장 산업정책에서 정부와 시장의 관계
ㆍ 산업정책과 정부 그리고 시장의 경계/ 자오창원
ㆍ 유효한 시장과 유능한 정부에 대한 논의 - 신구조경제학 관점으로 본 산업정책/ 왕용
ㆍ 산업정책의 경쟁 전환/ 치위둥
ㆍ 경제구조 전환과 고도화 과정에서 정부의 역할 - 신구조경제학 관점을 기반으로 산업정책의 경계와 역할 방식에 대한 범주 확립/ 푸차이후이
ㆍ ''발전형 국가''의 흥망 및 중국의 전환에 주는 시사점/ 겅슈·천웨이
ㆍ ''유능한'' 정부보다 ''월권 금지''가 더 중요하다/ 궈창

제4장 생산과일, 산업고도화와 기술 혁신
ㆍ 산업정책과 공급 측 개혁/ 지아캉
ㆍ 제품 복잡성 향상과 중국 산업고도화의 길/ 류슈잉·샤오칭원·티옌허
ㆍ 생산과잉과 산업정책의 전환/ 류쉔진
- 관점 토론/ 천빈카이, 지젠둥, 판스위안, 추엔헝, 푸웨이강, 후웨이쥔

제5장 산업정책의 실천
ㆍ 재판매가격 유지 행위에 관한 중국의 입법과 법 집행 상황/ 장촨하이
ㆍ 최저임금 기준의 상향 조정이 정규직에 미치는 영향/ 장쥔·자오다·저우룽페이
ㆍ 신구조경제학 관점에서 개발금융 연구에 대한 회고 및 전망/ 쉬쟈쥔
ㆍ 규율과 제도형 산업정책 사례 - 가공 ''무역'' 정책/ 마샤오예
ㆍ 에너지 환경 문제를 결합하여 산업정책을 논의하기/ 장중샹
ㆍ 중국 사물인터넷 산업정책의 연구 총론/ 샤오롱·허우징신·샤오예톈
ㆍ 산업정책과 장강삼각주 지역의 조화로운 발전 연구 - 장강삼각주 도시 연담화의 형성과 부흥의 관점에서/ 슝스웨이, 양정
- 관점 토론/ 쑨밍춘·장춘·줘쉐진

제6장 향후 산업정책의 발전
ㆍ 산업정책에 관한 이론적 문제/ 핑신차오
ㆍ발전주의의 갈림길/ 구신
-관점 토론/ 화민·스레이·장지에·주톈·왕용