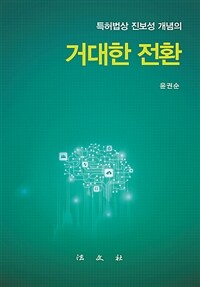 000
00000cam c2200205 c 4500
001
000046122310
005
20220727153639
007
ta
008
220726s2022 ggk b 000c kor
020

▼a

9788918913087

▼g

93360
035

▼a

(KERIS)BIB000016207720
040

▼a

247017

▼c

247017

▼d

211009
082

0

4

▼a

346.51950486

▼2

23
085

▼a

346.530486

▼2

DDCK
090

▼a

346.530486

▼b

2022z1
100

1

▼a

윤권순,

▼g

尹權淳,

▼d

1961-

▼0

AUTH(211009)92182
245

2

0

▼a

(특허법상 진보성 개념의) 거대한 전환 /

▼d

윤권순
260

▼a

파주 :

▼b

法文社,

▼c

2022
300

▼a

viii, 210 p. ;

▼c

23 cm
504

▼a

참고문헌: p. 205-210
536

▼a

이 저서는 2020년 대한민국 교육부와 한국연구재단의 지원을 받아 수행된 연구임

▼g

(2020S1A5B5A1682887)
945

▼a

ITMT
---
Holdings Information
No.
Location
Call Number
Accession No.
Availability
Due Date
Make a Reservation
Service

No.

1

Location

Main Library/Law Library(Books/B1)/

Call Number

346.530486 2022z1

Accession No.

111867456

Availability

Available

Due Date

Make a Reservation

Service

No.

2

Location

Main Library/Law Library(Books/B1)/

Call Number

346.530486 2022z1

Accession No.

111868974

Availability

Available

Due Date

Make a Reservation

Service
Contents information
Book Introduction
한국 특허법상 진보성이라는 용어의 뿌리는 19세기 말 독일 특허제도에서 찾을 수 있다. 20세기 들어와 독일은 '기술적 진보성'을 벗어나, '발명' 중심의 새로운 개념과 용어를 채택하게 된다. 왜 독일이 이러한 거대한 전환을 하였는지에 대한 궁금증에서 집필된 책이다.
머리말

개념은 특정 시간과 공간에서 태어나고, 담고 있는 가치가 소멸되면서 사라져간다. 개념을 담고 있는 용어도 이러한 운명을 가진다. 한국 특허법상 진보성이라는 용어의 뿌리는 19세기 말 독일 특허제도에서 찾을 수 있다. 20세기 들어와 독일은 '기술적 진보성'을 벗어나, '발명' 중심의 새로운 개념과 용어를 채택하게 된다.
왜 독일이 이러한 거대한 전환을 하였는지에 대한 궁금증에서 이 책을 저술하게 되었다. 또한 이 사건이 우리에게 주는 의미가 무엇인가를 성찰하고 싶은 마음도 있었다.
집필 과정에서 특허제도의 정치학이라고 부를 만한 인간의 활동을 포착하였다. 독일의 기업가 지멘스와 나치 정권의 히틀러가 두 패러다임의 대척점에 자리 잡고 있다는 것도 알게 되었다.
이 책이 특허법을 포함한 특허제도에 관심을 가진 이들에게 인문학적 호기심을 불러일으키길 바란다. 또한 '진보성'이라는 용어와 개념이 21세기 한국이라는 공간에서 여전히 의미가 있는지 의구심을 갖는 사람들이 생긴다면 필자는 즐거울 것 같다.
Information Provided By: :

Author Introduction
윤권순
(지은이)
서울대학교 화학과 및 동 대학원 졸업(이학석사) 런던대학교 QMW 법학부 졸업(지식재산권석사) 충북대학교 법학과 졸업(법학박사) 한국외국어대학 법학전문대학원 강사 역임(지적재산권법) 충북대학교 법학전문대학원 강사 역임(지식재산권법 일반이론, 저작권법) 현, 지식재산역사연구소 소장 경희대학교 후마니타스칼리지 강사 저서 및 주요논문 「특허법의 논리」(2인 공저), 신론사, 2013. 「과학기술과 법의 대화」, 법문사, 2012. 「21세기 경영전략, 특허관리 어떻게 할 것인가」(2인 공저), 산업기술정보원, 1993. 「화학정보, 어떻게 찾을 것인가」, 전파과학사, 1991. "Plant Variety Protection in the Republic of Korea", 「Agricultural Biotechnology and Intellectual Property -Seeds of Change-」, CABI International, 2007. 영국 저작권법상 '창작성(originality)' 개념의 역사적 기원 (지식재산연구, 제12권 제3호, 2017). 2017년 지식재산연구 최우수논문상 (법학 부분).
Information Provided By: :

Table of Contents
제1장 무엇이 문제인가?
제2장 특허법상 진보성 관련 용어
제3장 독일 특허제도의 진보성 관련 용어의 진화
제4장 점진적 기술혁신에 적합한 특허제도의 탄생
제5장 점진적 기술혁신에 적합한 진보성 개념의 형성
제6장 독일에서의 비약적 기술혁신에 적합한 진보성 개념의 등장
제7장 독일에서의 거대한 전환: '기술진보'에서 '발명높이'로
제8장 특허법 통일화와 '발명활동'이라는 용어의 등장
제9장 독일 특허법상 '발명활동' 용어의 수용
제10장 미시적 차원에서의 '기술효과' 및 '기술진보' 개념의 부활 또는 건재
제11장 '기술진보'인가 '발명문턱'인가
제12장 용어의 왜곡: 일본
제13장 한국의 진보성 개념과 용어의 현재와 미래
제14장 에필로그: 전환시대의 논리