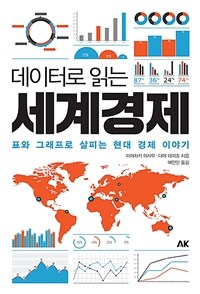 000
00000cam c2200205 c 4500
001
000046119457
005
20220628104101
007
ta
008
220622s2022 ulkadj 000c kor
020

▼a

9791127405410

▼g

04320
020

1

▼a

9791170246008 (세트)
035

▼a

(KERIS)BIB000016281570
040

▼a

211048

▼c

211048

▼d

211009
041

1

▼a

kor

▼h

jpn
082

0

4

▼a

330.9

▼2

23
085

▼a

330.9

▼2

DDCK
090

▼a

330.9

▼b

2022z3
100

1

▼a

宮崎勇,

▼d

1923-2016

▼0

AUTH(211009)94051
245

1

0

▼a

데이터로 읽는 세계경제 /

▼d

미야자키 이사무,

▼e

다야 데이조 지음 ;

▼e

여인만 옮김
246

1

9

▼a

世界経済図説

▼g

(第4版)
246

3

▼a

Sekai keizai zusetsu
260

▼a

서울 :

▼b

AK :

▼b

에이케이커뮤니케이션즈,

▼c

2022
300

▼a

330 p. :

▼b

삽화, 도표, 연표 ;

▼c

19 cm
490

1

0

▼a

이와나미 시리즈 =

▼a

Iwanami ;

▼v

075
500

▼a

표와 그래프로 살피는 현대 경제 이야기
700

1

▼a

田谷禎三,

▼d

1945-,

▼e

저
700

1

▼a

여인만,

▼g

呂寅滿,

▼d

1965-,

▼e

역

▼0

AUTH(211009)68615
830

0

▼a

이와나미 시리즈 ;

▼v

075
830

0

▼a

Iwanami ;

▼v

075
900

1

0

▼a

미야자키 이사무,

▼e

저
900

1

0

▼a

Miyazaki, Isamu,

▼e

저
900

1

0

▼a

다야 데이조,

▼e

저
900

1

0

▼a

Taya, Teizō,

▼e

저
945

▼a

ITMT
---
Holdings Information
No.
Location
Call Number
Accession No.
Availability
Due Date
Make a Reservation
Service

No.

1

Location

Main Library/Monographs(3F)/

Call Number

330.9 2022z3

Accession No.

111866121

Availability

Available

Due Date

Make a Reservation

Service

No.

2

Location

Main Library/Monographs(3F)/

Call Number

330.9 2022z3

Accession No.

111866183

Availability

Available

Due Date

Make a Reservation

Service
Contents information
Book Introduction
국제금융·국제무역·경제위기·환경문제 등 열 개 주제와 각 주제당 열 개 항목으로 구성된 이 책은 미국, 유럽, 중남미, 아프리카, 아시아 등 세계경제에 관한 모든 것을 다루고 있다. 세계경제의 흐름과 방향을 이해하면서 일본의 경제정책을 수립하는 경제관료로 장기간 활약한 저자 미야자키 이사무는 독자가 세계경제의 기본구조에 관한 주요 흐름과 현안의 핵심을 파악하고 장래의 방향을 전망할 수 있도록 책을 구성하였다. 특히, 주제별로 담은 글은 짧지만, 임팩트 있게 서술하였고 그 빈 자리는 각종 도표와 그래프, 해석 자료로 채워나갔다.
코로나19로 격동하는 세계경제 펀더멘털은
앞으로 어떻게 될 것인가?

2차 세계대전 이후 기술혁신과 중국을 비롯한 신흥국의 발전, 여러 문제점을 드러내고 있는 선진국의 현황을 살피고 심각해지는 무역마찰, 지역 분쟁, 환경문제, 신종 바이러스로 인한 경기 침체까지 거론하는 이 책은 독자가 항상 곁에 두고 참조하기에 적합하다!

다종다기한 도표와 그래프를 제시하며
세계경제를 이해할 수 있도록 쉽게 해설한
일본 경제학 분야 스테디셀러, 한국 독자를 만나다!

냉전 종식에서 새로운 체제로의 전환기에 있는 세계경제에 대해 거시경제 예측과 세계경제에 정통한 저자가 역사적·총괄적으로 핵심 포인트를 데이터와 각종 통계로 일목요연하게 정리한 "향후 10년을 점치는 데 꼭 필요한 단 한 권의 책!"이다.

이 책을 읽어야 하는 이유?

국제금융·국제무역·경제위기·환경문제 등 열 개 주제와 각 주제당 열 개 항목으로 구성된 이 책은 미국, 유럽, 중남미, 아프리카, 아시아 등 세계경제에 관한 모든 것을 다루고 있다.
세계경제의 흐름과 방향을 이해하면서 일본의 경제정책을 수립하는 경제관료로 장기간 활약한 저자 미야자키 이사무는 독자가 세계경제의 기본구조에 관한 주요 흐름과 현안의 핵심을 파악하고 장래의 방향을 전망할 수 있도록 책을 구성하였다. 특히, 주제별로 담은 글은 짧지만, 임팩트 있게 서술하였고 그 빈 자리는 각종 도표와 그래프, 해석 자료로 채워나갔다.
이는 일종의 사전 역할을 하는 참고 자료로서 이 책을 기능하게 만든다. 인터넷으로 다 찾아볼 수 있다지만, 방대한 주제의 모든 자료를 하나씩 '정보의 바다'에서 찾아 헤매는 것보다 이 책을 옆에 두고 찾는 것이 훨씬 빠르고 정확해 효율적이다.
무엇보다 주제와 항목을 적절하게 선정하고, 독자가 한눈에 상황을 파악할 수 있게 만든 이 책의 구성은 흔치 않은 구성으로 '관료 출신 중 가장 뛰어나다'라는 평가를 받는 이코노미스트인 저자의 장점이 돋보인다. 1993년 초판 발간 후 재판을 거듭하며 변화해가는 세계경제의 모든 면을 다루려고 하는 저자의 노력 역시 2016년 사후 저자의 동료였던 다야 데이조가 계속 이어가고 있다. 2020년 코로나19 바이러스 발생 이후 세계경제의 변화까지 생생하게 담아내며 독자가 읽고 소장할 가치가 충분하다.

한국 독자에게 주는 시사점은?

저자 미야자키 이사무는 한국의 진보적 지식인들과 함께 2010년 한일병합 100주년을 기념하여 '병합이 원천 무효'라는 성명을 발표한 일본 당대의 양심적 지식인 중 한 명으로 객관적인 서술로 세계경제를 바라본다. 또한 경제의 발전을 통해 일어난 환경문제와 빈부격차 같은 문제점들에 있어 국제적 협력과 공조를 지속적으로 촉구한다는 점에서 지식의 실천적 면모를 엿볼 수 있다.
이 책은 미국이나 유럽, 일본, 중국에 치우친 것이 아니라 동유럽, 중남미, 중동, 동남아시아의 현 상황을 객관적이고 실증적으로 짚어낸다는 점에서 한국 독자들의 시야를 넓히는 데 매우 도움이 될 것이다.
Information Provided By: :

Author Introduction
미야자키 이사무
(지은이)
1923년 사가현 출생, 도쿄대학 경제학부 졸업 후 경제안정본부에 임용되었다. 경제기획청 사무차관, 다이와총연 이사장 등을 거쳐 경제기획청 장관(1995~1996년)을 역임하였다. 2016년에 서거하였다. 저서로는 『일본경제 도설 제4판』 『사람의 얼굴을 한 경제정책』 등이 있다.
다야 데이조
(지은이)
1945년 사이타마현 출생. 릿쿄대학 사회학부 졸업 후, UCLA 경제학박사를 취득했다. 국제통화기금, 다이와증권을 거쳐 다이와총연 상무이사, 일본은행 정책위원회 심의위원을 역임하였다. 릿쿄대학 경영학부 특임교수로 재직 중이다. 저서로는 The Functioning of Floating Exchange Rates: Theory, Evidence and Policy Implications(공편저, Ballinger Publishing Co.) 등이 있다.
여인만
(옮긴이)
서울대학교 경제학과를 졸업했으며, 도쿄대학 대학원 경제학연구과를 졸업하였다(경제학박사). 현재, 강릉원주대학교 국제통상학과 교수로 재직 중이다. 저서로는 『환동해 경제론』 『일본의 기업과 경영』 『에너지 혁명과 일본인의 생활 세계』 등이 있으며, 역서로는 『탈성장신화』 『국제경영사』 등이 있다.
Information Provided By: :

Table of Contents
1. 세계경제의 윤곽
1) 국가의 수ㆍ국토
2) 인구ㆍ민족
3) 국내총생산
4) 산업구조
5) 천연자원ㆍ에너지 분포
6) 기술
7) 교통ㆍ정보통신
8) 사회자본ㆍ국민 생활
9) 정치와 경제
10) 국제화의 갈등
2. 국제무역
1) 일반무역
2) 무역수지와 무역구조
3) 서비스수지
4) 디지털 무역
5) 에너지무역
6) 농산품 무역
7) 관세ㆍ비관세장벽
8) 직접투자
9) WTO, 위기에 처한 체제
10) 미일 경제 마찰의 교훈

3. 국제금융
1) 자본의 흐름
2) 금융 자본시장
3) 금리, 주가, 금융파생상품
4) 핀테크(암호자산 등)
5) 국제금융 활동의 확대와 감독 강화
6) 환율과 외화준비
7) 유로의 확대
8) 달러ㆍ유로ㆍ엔ㆍ위안
9) 환율제도
10) IMF 체제

4. 다각화, 지역통합, 무역마찰
1) 세계경제의 재편성
2) 미국 경제, 상대적 경쟁력의 유지
3) EU, 동부 유럽으로의 확대와 브렉시트
4) NAFTA의 개정, USMCA
5) TPP 11과 아시아의 경제통합
6) 기타 지역통합 현상과 지역 간 무역
7) 무역ㆍ경제 마찰
8) 미중 무역마찰
9) G7ㆍG20 정상회담
10) 경제협조와 국민국가

5. 지령경제와 발전도상국의 시장경제화
1) 사회주의 대 자본주의는 아니다
2) 소련의 해체ㆍ혼란과 부흥ㆍ발전
3) 중국의 시장경제화와 발전
4) 인도의 경제발전
5) 동아시아 여러 나라(일본, 중국 제외)의 경제발전
6) 중ㆍ동유럽, CIS 여러 나라 경제개혁과 발전
7) 중남미 여러 나라의 발전과 정체
8) 기타 지역의 경제 정세
9) 남북문제와 경제 격차
10) 시장경제화와 선진국의 지원

6. 디지털 이코노미의 확대ㆍ심화
1) 정보통신혁명과 물가
2) 산업의 정보화와 생산성, 기업경영
3) 정보화와 고용, 소득
4) 정보화와 산업구조
5) 디지털 이코노미의 확대
6) 디지털 이코노미의 심화
7) 거대 플랫포머의 출현
8) 미중의 기술 패권 마찰
9) 디지털 이코노미의 과제
10) 바람직한 디지털 사회와 국제협력

7. 인구ㆍ식량ㆍ에너지ㆍ자원
1) 세계인구의 급증
2) 저출산 고령화
3) 세계의 식량 사정
4) 식량 소비의 고도화
5) 세계의 에너지 수급
6) 석유ㆍ천연가스
7) 화력ㆍ수력ㆍ원자력발전
8) 생에너지와 신에너지
9) 자원무역 문제
10) 국제협력(에너지ㆍ식량ㆍ자원)

8. 지구 환경 보전
1) 광역화하는 환경문제
2) 발전도상국의 환경문제
3) 대기오염ㆍ지구온난화
4) 수자원 문제
5) 토양오염ㆍ사막화
6) 쓰레기ㆍ폐기물과 해양오염
7) 도시 문제와 환경
8) 자연환경과 생태계
9) SDGs와 ESG
10) 국제협력(파리협정과 전망)

9. 경제위기
1) 되풀이되는 경제위기
2) 1930년대의 대공황
3) 브레턴우즈 체제의 붕괴
4) 중남미 여러 나라의 누적채무 문제와 그 후의 통화위기
5) 일본의 버블 경제와 붕괴 후의 조정
6) 아시아 통화위기
7) 미국발 글로벌 금융위기
8) 남유럽 여러 나라의 재정위기(유로 위기)
9) 중국의 채무팽창과 코로나 쇼크
10) 지나친 정부 대응과 그 귀결

10. 세계경제의 구조변화
1) 시장경제의 여러 형태
2) 세계경제의 일체화
3) 패권국으로서의 미국
4) EUㆍ유로의 도전
5) 중국 경제의 약진과 전망
6) 중국 정치·사회 체제 전망
7) '아랍의 봄'과 그 후
8) 재확대되는 군사 지출과 지역분쟁ㆍ난민
9) 국내 격차의 확대
10) 코로나 이후의 세계경제

후기
제4판 후기
세계 각국ㆍ지역의 GDP와 인구(2018년)
세계경제 연표(2차 세계대전 이후)
옮긴이 후기