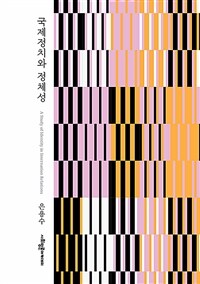 000
00000cam c2200205 c 4500
001
000046117896
005
20220620114247
007
ta
008
220614s2022 ulk b 001c kor
020

▼a

9791167070616

▼g

92340
035

▼a

(KERIS)BIB000016259409
040

▼a

211048

▼c

211048

▼d

211009
082

0

4

▼a

327

▼2

23
085

▼a

327

▼2

DDCK
090

▼a

327

▼b

2022z3
100

1

▼a

은용수,

▼d

1977-

▼0

AUTH(211009)125794
245

1

0

▼a

국제정치와 정체성 /

▼d

은용수 지음
246

1

1

▼a

A study of identity in international relations
246

3

1

▼a

Study of identity in international relations
260

▼a

서울 :

▼b

사회평론아카데미,

▼c

2022
300

▼a

146 p. ;

▼c

18 cm
504

▼a

참고문헌(p. 129-142)과 색인수록
945

▼a

ITMT
---
Holdings Information
No.
Location
Call Number
Accession No.
Availability
Due Date
Make a Reservation
Service

No.

1

Location

Main Library/Monographs(3F)/

Call Number

327 2022z3

Accession No.

111865591

Availability

Available

Due Date

Make a Reservation

Service

No.

2

Location

Main Library/Monographs(3F)/

Call Number

327 2022z3

Accession No.

111869125

Availability

In loan

Due Date

2023-11-11

Make a Reservation

Service

No.

3

Location

Main Library/Monographs(3F)/

Call Number

327 2022z3

Accession No.

111874590

Availability

Available

Due Date

Make a Reservation

Service
Contents information
Book Introduction
나는 누구인가? 우리는 누구인가? 한민족으로서 정체성은 있는 것인가, 없는 것인가? 정체성은 본질적 실체인가 아니면 정치적 수단에 불과한 것인가? 지속되는 것인가, 해체되고 사라질 수 있는 것인가? 저자는 어느 한쪽을 택하지 않는다. 양분된 진영에서 어느 한편이 맞다고 주장하지 않고 양측의 시각과 관심사항이 모두 활용되고 수용될 수 있는 포괄적인 인식과 논리의 장을 제공한다. 현대철학의 생성존재론에 기초해서 정체성을 "되어가는"(becoming) 다양체로 새롭게 개념화하고 이를 프랑스 철학자 질 들뢰즈의 배치이론에 대입하여 정체성은 본질적 실체처럼 작동할 수도 있고 동시에 정치적 수단으로 활용될 수도 있다는 것을 논증한다.
나는 누구인가? 우리는 누구인가?
나를 규정하는 자아정체성과 우리를 규정하는 집단정체성은 인간과 사회적 관계의 기저에 놓여 있는 근원적인 질문이다. 이러한 이유로 정체성은 정치학, 심리학, 사회학, 철학, 역사학, 인류학 등 많은 기초학문분야에서 매우 중요한 연구대상으로 자리잡고 있다. 그럼에도 불구하고 "정체성은 이것이다"라는 합의된 답은 도출되지 않았다. 정치학, 특히 국가 간의 권력관계를 다루는 국제정치학도 예외는 아니다. 예를 들어보자. 한국의 정체성은 무엇일까? 한편에서는 한민족이라는 공통의 역사문화적 기원과 단일혈통을 중심으로 한국의 정체성을 이해하는 경향이 있다. 비록 한국의 국민 개개인은 모두 다르지만 그러한 개별적 차이를 초월하여 한국을 공동체로 묶을 수 있는 일종의 본질적 요소가 한민족이며 이는 한국과 타국을 구별해주는 중요한 실체라고 본다. 그러나 이와 정반대되는 시각도 있다. 탈근대 혹은 탈구조주의라는 이름으로 불리는 시각이다. 이들에 따르면 한민족으로서의 한국 정체성은 허상에 불과하다. 한 걸음 더 나아가 이들은 정체성을 그 어떤 실체로도 이해할 수 없다고 본다. 한민족이든, 민주주의이든, 자유시장경제이든… 그 무엇이 되었든 한국의 정체성은 본질이 있는 실체가 아니다. 그럼에도 불구하고 국가권력은 자신의 권력창출을 위해 마치 정체성이 실체가 있는 것처럼 행위한다. 정치적 수사와 담론을 통해 특수한 정체성을 제조하고 이를 통해 국가와 사회(시민)의 내적 동일화를 시도하는 것이다. 이 과정에서 차별의 문제가 발생하고 따라서 정체성은 정치적 극복의 대상이라고 여겨진다.

글머리의 질문이 마치 되돌이표처럼 또다시 떠오른다. 그렇다면 나는 누구인가? 우리는 누구인가? 한민족으로서 정체성은 있는 것인가, 없는 것인가? 정체성은 본질적 실체인가 아니면 정치적 수단에 불과한 것인가? 지속되는 것인가, 해체되고 사라질 수 있는 것인가? 이 책은 어느 한쪽을 택하지 않는다. 양분된 진영에서 어느 한편이 맞다고 주장하지 않고 양측의 시각과 관심사항이 모두 활용되고 수용될 수 있는 포괄적인 인식과 논리의 장을 제공한다. 현대철학의 생성존재론에 기초해서 정체성을 "되어가는"(becoming) 다양체로 새롭게 개념화하고 이를 프랑스 철학자 질 들뢰즈의 배치이론에 대입하여 정체성은 본질적 실체처럼 작동할 수도 있고 동시에 정치적 수단으로 활용될 수도 있다는 것을 논증한다. 정체성이란 개념 자체를 새롭게 탈바꿈시키는 것이다. 제3의 길을 제안하는 것처럼 보이는 이 책의 입장은 국제정치학을 비롯해서 사회학과 심리학에서도 생소하게 들릴 수 있다. 과연 이 책은 우리에게 "내가 누구인가?"에 대한 더 나은 답을 제공해줄 수 있는 것일까? 판단은 독자의 몫이다.
Information Provided By: :

Author Introduction
은용수
(지은이)
한양대학교 정치외교학과 교수이며, 영국 라우틀리지(Routledge) 출판사의 IR Theory and Practice in Asia 총서 편집장을 맡고 있다. 국제정치이론을 주로 연구해 왔으며 특히 대안적인 시각으로 기존의 문제를 재해석하고 새로운 방향을 찾는 데 관심을 갖고 있다. 주요 연구로는 약소국의 주체적 행위성과 21세기의 새로운 국제질서를 논의한 논문 "Unpacking the dynamics of weak states' agency"(2022), 질 들뢰즈의 리좀(rhizome) 개념을 중심으로 국제정치연구의 발전방향을 제시한 논문 "Calling for IR as "becoming-rhizomatic""(2021), 그리고 서구중심주의라는 오랜 문제를 자기성찰적으로 접근한 논문 "An Intellectual Confession from a Member of the 'Non-Western' IR Community: A Friendly Reply to David Lake's "White Man's IR""(2019)이 있으며, 탈서구적 국제정치이론 개발과 관련된 지식사회학적 난제와 해법을 제시한 저서 What is at Stake in Building "Non-Western" IR Theory?(2018)가 있다. "혼종 식민성: 탈식민주의로 바라본 한국의 외교안보정책"이라는 논문으로 2021년도 한국국제정치학회 학술상을 수상하였다.
Information Provided By: :

Table of Contents
차례

서문

제1장 구성주의 이론과 정체성: 연구지형의 형성 과정과 주요 생김새
1. 들어가며
2. 연구지형도 그리기: 지형의 형성과 주요 생김새

제2장 정체성 연구 유형화
1. '실체'로서의 정체성 연구
2. '유동'으로서의 정체성 연구

제3장 지도 '다시' 그리기
1. 실체주의와 관계주의의 대립을 넘어 포괄로
2. 포괄의 기초: 생성존재론
3. "되어가는 다양체"로서의 정체성

제4장 맺으며

참고문헌
찾아보기
지은이 소개