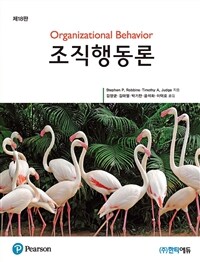 000
00000cam c2200205 c 4500
001
000046105922
005
20230728133924
007
ta
008
220125s2021 ulkad 001c kor
020

▼a

9789813136878

▼g

93320
035

▼a

(KERIS)BIB000015882070
040

▼a

211062

▼c

211062

▼d

211009
041

1

▼a

kor

▼h

eng
082

0

4

▼a

658.3

▼2

23
085

▼a

658.3

▼2

DDCK
090

▼a

658.3

▼b

2021z8
100

1

▼a

Robbins, Stephen P.,

▼d

1943-

▼0

AUTH(211009)56706
245

1

0

▼a

조직행동론 /

▼d

Stephen P. Robbins,

▼e

Timothy A. Judge 지음 ;

▼e

김양균 [외]옮김
246

1

9

▼a

Organizational behavior

▼g

(18th ed.)
260

▼a

서울 :

▼b

한티에듀,

▼c

2021
300

▼a

xxvi, 760 p. :

▼b

천연색삽화, 도표 ;

▼c

28 cm
500

▼a

부록: 조직행동에 관한 연구
500

▼a

공역자: 김태열, 박기찬, 윤석화, 이덕로
500

▼a

색인수록
650

0

▼a

Organizational behavior
700

1

▼a

Judge, Tim,

▼e

저‏

▼0

AUTH(211009)38490
700

1

▼a

김양균,

▼g

金亮均,

▼d

1967-,

▼e

역

▼0

AUTH(211009)84465
700

1

▼a

김태열,

▼e

역
700

1

▼a

박기찬,

▼g

朴基贊,

▼d

1955-,

▼e

역

▼0

AUTH(211009)89173
700

1

▼a

윤석화,

▼e

역
700

1

▼a

이덕로,

▼g

李德魯,

▼d

1956-,

▼e

역

▼0

AUTH(211009)39501
945

▼a

KLPA
---
Holdings Information
No.
Location
Call Number
Accession No.
Availability
Due Date
Make a Reservation
Service

No.

1

Location

Main Library/Monographs(4F)/

Call Number

658.3 2021z8

Accession No.

111857788

Availability

In loan

Due Date

2023-10-24

Make a Reservation

Available for Reserve

Service
Contents information
Book Introduction
조직행동론은 일반적으로 사람들의 성격, 인지, 태도와 행동 등의 개인 특성 변인과 직무 특성, 리더십, 조직문화, 조직 구조 등의 상황 특성 변인, 그리고 이러한 변인 간의 상호작용이 조직 내 개인, 작업 집단, 조직 전체의 성과에 미치는 영향을 연구한다.
조직행동론을 다루는 책 중에서 전 세계적으로 가장 많이 읽히고 있는 이 책을 통해 집단 및 조직 전체의 성과에 미치는 구체적인 요인(집단행동, 동기부여, 리더십 등)을 더 깊이 이해하고, 일상생활과 직결된 다양한 이슈(의사결정과 의사소통, 갈등과 협상, 권력과 정치)에 대해 효과적인 해결책을 얻을 수 있을 것이다.

Information Provided By: :

Author Introduction
박기찬
(지은이)
현재 인하대학교 비전위원회 위원장, 학교법인 정석인하학원 이사, 산업정책연구원(IPS) 원장, 서울과학종합대학원대학교(aSSIST) 석좌교수로 재직 중이며, 조직행동과 경영전략 분야의 선도적 학자이다. 서울대학교 경영대학에서 학사와 석사를 마치고 프랑스 정치대학(IEP Paris: Sciences-Po Paris) 대학원에서 사회학 DEA, HEC Paris Business School에서 경영학 국가박사학위를 받았다. 특히 프랑스에서의 학업과 INSEAD 경영대학원 Euro-Asia Center 연구원, 캐나다 UBC대 및 태국 PSU대 교수, 피터드러커소사이어티 감사, 한국윤리경영학회 회장, 한국경영학회 Award 선정위원장, 그리고 현재 지속경영학회 회장 등의 경험은 기업의 사회적책임과 지속가능경영에 대한 관심을 키워온 배경이 되었다. 기업의 사회적 성과창출에 대한 연구는 조직정치론(1993), 팀업적평가(1997) 및 사회감사론(1999)을 한국에소개한 저서로 시작하여, 경영의 교양을 읽는다(2005), 전략경영(2015, 2017), 조직행동론(2021) 등의 저술작업에서도 중요한 과제로 이어져 왔다. 대외활동으로는 한국공항공사 이사회 의장, 대한항공 임원, 중앙인사위원회 정책자문위원, 삼성, SK, LG, POSCO, 한화, 한전 및 PWC삼일회계법인 등의 자문교수로서 경영혁신 및 신인사시스템 설계를 주도한 경력을 갖고 있다.
스테판 P. 로빈
(지은이)
셸오일컴퍼니(Shell Oil Company), 레이놀즈메탈스컴퍼니(Reynolds Metals Company)에 몸담았고, 네브래스카대학교·컨커디어대학교·볼티모어대학교·서던일리노이대학교·샌디에이고주립대학교 교수를 거쳐 현재 샌디에이고주립대학교 경영학 명예교수로 있다. 전체 약력은 stephenprobbins.com에서 확인할 수 있다. 로빈스의 연구는 조직의 갈등·권력·정치, 행동적 의사결정, 효과적인 대인관계 기술의 개발에 초점을 두고 있으며, Business Horizons, California Management Review, Business and Economic Perspectives, International Management, Management Review, Canadian Personnel and Industrial Relations, Th e Journal of Management Education 등에 논문이 실렸다. 로빈스가 저술한 경영 및 조직행동 분야 베스트셀러는 1,200만 부 이상이 판매되었고, 20개 언어로 번역되어 전 세계 수많은 대학교에서 교재로 사용되고 있다.
이덕로
(지은이)
연세대학교(경영학 박사), 미국 듀크대 푸콰 경영대학원 방문교수 중앙노동위원회(현)·충북지방노동위원회 조정담당 공익위원 현 서원대학교 글로벌 경영대학 경영학과 교수 [주요 저역서 및 논문] 이덕로․김태열(2019. 8), 「4차 산업혁명시대와 리더십」, 피앤씨미디어. 정종진․이덕로․이지만(2018. 8), 「21세기 인적자원관리」, 집현재 외 다수. 스티븐 로빈스․티모시 저지 저, 이덕로 외 공역(2015), 「조직행동론」, 16판, 한티미디어 외 다수. Tae-Yeol Kim, Deog-Ro Lee, & Noel Yuen Shan Wong(March 2016), "Supervisor Humor and Employee Outcomes: The Role of Social Distance and Affective Trust in Supervisor," Journal of Business and Psychology, 31(1), 125-139. Yaping Gong, Tae-Yeol Kim, Deog-Ro Lee, and Jing Zhu(June 2013), "A Multilevel Model of Team Goal Orientation, Information Exchange, and Creativity," Academy of Management Journal, 56(3), 827-851 외 다수. Deog-Ro Lee(June 2015), "The Impact of Leader's Humor on Employees' Creativity: The Moderating Role of Trust in Leader," Seoul Journal of Business, 21(1), 59-86 외 다수.
김양균
(옮긴이)
<전략적 병원 인적자원 관리>
티모시 A. 저지
(옮긴이)
오하이오주립대학교의 Joseph A. Alutto 리더십 효과성 학장이자 피셔경영대학 피셔 리더십 이니셔티브 총장이다. 케임브리지대학교 케임브리지저지경영대학의 펠로우, 유니버시티칼리지런던의 심리학·언어과학과 객원교수, 노터데임대학교·플로리다대학교·아이오와대학교·코넬대학교 및 체코의 카를로바대학교 교수를 역임했다. 저지의 주요 연구 관심사는 성격·기분·감정, 직무 태도, 리더십, 경력이며, 다양한 학술지에 155편 이상의 논문을 게재했다. 또한 저지는 미국심리학회, 미국경영학회, 국제응용심리학회 등의 펠로우이고, 미국경영학회의 인적자원분과에서 수여하는 Heneman Career Achievement Award, Mahoney Doctoral Mentoring Award, Scholarly Achievement Award를 수상했다. 2017년에는 응용심리학 분야의 8,000명 이상 학자 중 가장 많이 인용된 학자로 확인되었으며, 스티븐 P. 로빈스와 Organizational Behavior를 공동 저술하고, 존 카메이어 뮬러(John Kammeyer-Mueller )와 Staffi ng Organizations를 공동 저술했다.
Information Provided By: :

Table of Contents
제1부 서론
제1장 조직행동이란 무엇인가

제2부 개인
제2장 조직의 다양성
제3장 태도와 직무만족
제4장 성격과 가치
제5장 지각과 개인적 의사결정
제6장 감정과 기분
제7장 동기부여 개념
제8장 동기부여: 개념에서 적용까지

제3부 집단
제9장 집단 행동의 기초
제10장 작업 팀의 이해
제11장 권력과 정치
제12장 커뮤니케이션
제13장 리더십
제14장 조직구조의 기초

제4부 조직 시스템
제15장 조직문화
제16장 인사관리 정책과 관행
제17장 조직 변화와 스트레스 관리
제18장 갈등과 협상

부록 조직행동에 대한 연구
종합 사례
찾아보기