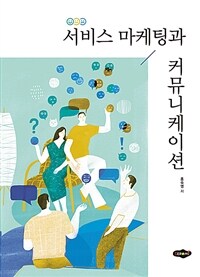 000
00000nam c2200205 c 4500
001
000046103919
005
20220112150503
007
ta
008
220106s2021 ulka b 000c kor
020

▼a

9788964767764

▼g

93560
040

▼a

211009

▼c

211009

▼d

211009
082

0

4

▼a

658.8

▼2

23
085

▼a

658.8

▼2

DDCK
090

▼a

658.8

▼b

2021z24
100

1

▼a

홍숙영,

▼g

洪淑英,

▼d

1968-

▼0

AUTH(211009)2936
245

1

0

▼a

서비스 마케팅과 커뮤니케이션 =

▼x

Services marketing & communication /

▼d

홍숙영 저
260

▼a

서울 :

▼b

Seromi,

▼c

2021
300

▼a

240 p. :

▼b

삽화 ;

▼c

25 cm
504

▼a

참고문헌: p. 217-240
900

1

0

▼a

Hong, Suk-yeong,

▼e

저
945

▼a

KLPA
---
Holdings Information
No.
Location
Call Number
Accession No.
Availability
Due Date
Make a Reservation
Service

No.

1

Location

Main Library/Monographs(4F)/

Call Number

658.8 2021z24

Accession No.

511052375

Availability

Available

Due Date

Make a Reservation

Service
Contents information
Book Introduction
변화하는 서비스 산업을 이해하고 환경에 적응하며 고객의 요구에 부응하는 서비스 마케팅을 수행할 수 있도록 구성하였다. 이 책을 통해 서비스 산업의 현황과 서비스 마케팅 전략, 고객 만족, 서비스 품질, 서비스 커뮤니케이션, 서비스 윤리 등을 잘 익혀 서비스 마케팅 전문가의 자질을 갖출 수 있을 것이다.
서비스 산업의 지각변동
시대적 요구에 부응하는 서비스 마케팅

인터넷의 출현과 개인 컴퓨터의 보급, 미디어의 발전과 서비스 산업의 성장은 경제의 패러다임을 바꾸고 산업 환경의 변화를 가져왔습니다. 특히 21세기에 접어들면서 IT산업과 스마트산업, 문화산업이 발달하고 근래 들어 인공지능 기술과 비대면 문화가 확산하면서 서비스 산업은 지각변동을 일으키고 있습니다. 무엇보다 데이터기술의 급속한 발전은 융복합 서비스 산업의 탄생과 새로운 서비스 사업의 창업, 전통산업분야의 혁신적인 서비스 기술 향상을 요구하고 있습니다.
전통적으로 서비스 산업은 제조업의 보조적인 기능을 담당하는 것으로 간주하였습니다.
그러나 사회가 복잡해지고 새로운 기술과 접목하면서 서비스 산업은 제조업을 능가하게 되었습니다. 서비스 산업은 갈수록 다양해지고 서비스의 품질도 향상되고 있습니다. 정부도 서비스 산업 육성을 위해 서비스 산업 혁신 전략을 제시하여 서비스 산업의 경쟁력 향상을 위한 여건 조성에 나서고 있습니다.
서비스 마케팅(Service marketing)은 관계(relationship)와 가치(value)를 기반으로 하는 마케팅을 뜻합니다. 서비스는 형체가 없는 무형성(intangibility), 생산·구매·소비가 동시에 이루어지는 비분리성(inseparability), 서비스의 표준화와 규격화가 어려운 이질성(heterogeneity), 보관과 저장이 불가능한 소멸성(perishability)이라는 특성이 있습니다. 서비스 마케팅이 효과를 거두기 위해서는 서비스의 특성을 이해해야 하며, 상품 마케팅과 차별적인 전략을 수립해야 합니다.
이 책은 변화하는 서비스 산업을 이해하고 환경에 적응하며 고객의 요구에 부응하는 서비스 마케팅을 수행할 수 있도록 구성하였습니다. 이 책을 통해 서비스 산업의 현황과 서비스 마케팅 전략, 고객 만족, 서비스 품질, 서비스 커뮤니케이션, 서비스 윤리 등을 잘 익혀 서비스 마케팅 전문가의 자질을 갖추기를 기대합니다.
Information Provided By: :

Author Introduction
홍숙영
(지은이)
이화여자대학교 경제학과를 졸업하고 프랑스국립파리2대학교에서 언론학 석사학위와 정보커뮤니케이션 박사 학위를 받았다. 스토리텔링 전문가이자 작가로 활동 중이며 현재 한세대학교 미디어영상광고학과 교수이자 융합스토리텔링 연구소를 이끌고 있다. 미국 ECU 초빙교수, 언론중재위원, 경기도선거토론방송심의위원, 경기도성평등위원, 한국여성커뮤니케이션학회 이사 등을 역임했으며, 경기방송 옴부즈맨 프로그램을 진행하였고, OBS, YTN, 경인FM의 패널로 출연하였다. 저서로는 『창의력이 배불린 코끼리』, 『SNS와 토론』, 『이미지메이킹과 취업 마인드셋』, 『스토리텔링 인간을 디자인하다』, 『생각의 스위치를 켜라: 창의적인 글쓰기 프로젝트』, 『스토리텔링 마케팅』 등이 있으며, 'Gender and credibility in branded storytelling', 'The effects of founder's storytelling advertising', 'CEO의 트위터 메시지와 이미지', '마이크로 블로깅에서의 정치인 이미지 구축 방식', '가짜뉴스와 언론 신뢰의 위기', 'SNS 토론에 나타난 논증구조와 SNS 토론의 특징' 외 수십 편의 논문을 발표하였다.
Information Provided By: :

Table of Contents
서문
참고문헌
1장 서비스 산업의 현황과 전망
01 서비스 산업의 현황
02 서비스 산업의 성장배경
03 서비스 산업의 변화
04 서비스 산업의 전망과 과제

2장 서비스 마케팅의 개념
01 서비스의 정의
02 마케팅의 개념
03 서비스 마케팅의 개념
04 서비스 가치
05 서비스의 특성

3장 서비스와 고객 행동
01 고객 이해
02 고객 유형
03 고객 기대
04 고객 태도
05 고객 행동

4장 서비스와 고객 만족
01 고객 만족의 이해
02 고객 만족의 구성요소
03 고객 경험(Customer experience : CX)
04 고객지향성(Customer Orientation)

5장 고객 충성도와 고객 유지
01 고객 관계관리
02 고객 경험관리
03 고객 충성도
04 고객 유지 전략

6장 서비스와 인적자원
01 내부 마케팅
02 조직과 조직구성원
03 인적자원관리(HRM, Human Resource Management)
04 조직문화

7장 서비스 마케팅 수행
01 서비스 제공
02 글로벌 서비스 매너
03 서비스 마케팅과 이미지

8장 서비스 품질
01 서비스 품질의 개념과 평가
02 서비스 품질 측정
03 서비스 품질관리

9장 서비스 시장
01 서비스 시장 영역과 서비스 분류
02 서비스 시장과 소비자 만족도
03 서비스 생산성

10장 서비스 커뮤니케이션
01 커뮤니케이션의 이해
02 서비스 커뮤니케이션의 개념과 효과
03 언어적 커뮤니케이션
04 비언어적 커뮤니케이션

11장 서비스 실패와 회복
01 고객 불만
02 고객 불만 관리
03 서비스 회복
04 고객 불만 처리 프로세스

12장 서비스 마케팅 전략
01 서비스 접점(Service Encounter)
02 마케팅 환경분석
03 마케팅 전략
04 서비스스케이프

13장 서비스 마케팅과 윤리
01 비윤리적 행위와 일탈
02 종업원의 일탈 행동
03 윤리적 갈등