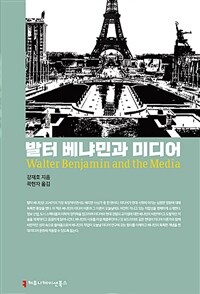 000
00000cam c2200205 c 4500
001
000046087903
005
20210803133712
007
ta
008
210730s2021 ulk 001c eng
020

▼a

9791128861697

▼g

93300
035

▼a

(KERIS)REQ000053788941
040

▼a

244009

▼c

244009

▼d

211009
041

1

▼a

kor

▼h

eng
082

0

4

▼a

302.2

▼2

23
085

▼a

302.2

▼2

DDCK
090

▼a

302.2

▼b

2021z3
100

1

▼a

강재호,

▼d

1969-

▼0

AUTH(211009)55574
245

1

0

▼a

발터 베냐민과 미디어 :

▼b

현대성의 스펙터클 /

▼d

강재호 지음 ;

▼e

곽현자 옮김
246

1

9

▼a

Walter Benjamin and the media :

▼b

the spectacle of modernity
260

▼a

서울 :

▼b

커뮤니케이션북스,

▼c

2021
300

▼a

xix, 373 p. ;

▼c

19 cm
500

▼a

색인수록
600

1

0

▼a

Benjamin, Walter,

▼d

1892-1940
600

1

0

▼a

Benjamin, Walter,

▼d

1892-1940

▼x

Knowledge

▼x

Mass media
650

0

▼a

Mass media

▼x

Philosophy
700

1

▼a

곽현자,

▼g

郭賢子,

▼d

1965-,

▼e

역

▼0

AUTH(211009)72277
900

1

0

▼a

Kang, Jae-ho,

▼e

저
945

▼a

KLPA
---
Holdings Information
No.
Location
Call Number
Accession No.
Availability
Due Date
Make a Reservation
Service

No.

1

Location

Main Library/Monographs(3F)/

Call Number

302.2 2021z3

Accession No.

111851835

Availability

Available

Due Date

Make a Reservation

Service
Contents information
Book Introduction
20세기의 가장 독창적이면서도 예리한 사상가인 발터 베냐민은 미디어가 현대 사회에 미치는 심원한 영향에 대한 독특한 통찰을 제공한다. 이 책은 베냐민의 미디어 이론과 오늘날에도 여전한 현실 적합성을 명쾌하게 소개한다.

나아가 정보 산업, 도시 스펙터클과 미학적 정치학을 참고하며 미디어와 현대 경험의 교차점에 대한 베냐민의 비판적인 저술을 체계적으로 읽어나간다. 이 책은 베냐민의 사유를 마셜 매클루언이나 장 보드리야르 같은 현대의 미디어 이론가와 함께 비판적인 성좌 속으로 들여온다. 그럼으로써 베냐민의 작업이 오늘날 미디어 연구에 갖는 함의를 이해하고 현대 미디어 문화에 적용할 수 있다.
미디어를 가로지르는 베냐민의 강렬하고 독창적인 지적 여정
학생 운동가, 저널리스트, 미디어 실천가 및 비평가로서의 모습
기술 역할, 신체 경험, 공간 조직, 정보 등 디지털 시대의 참조점

베냐민은 미디어가 수신자에게 메시지 전달 장치에 불과하다는 관습적인 인식에 비판적 질문을 던진 초기 사상가 중 한 명이다. 이 책은 베냐민이 우리와 다른 미디어 시대에 살았음에도 그의 저술은 오늘날 전 지구적 미디어 정경을 비판적으로 분석하는 작업에 여전히 근본적인 통찰을 던져준다. 베냐민은 대학 수업보다 학생 운동에 적극적으로 참여한 학생 운동가, 대중 독자를 상대로 리뷰·에세이·단편 등 다양한 형식의 글을 쓴 저널리스트, 라디오 방송에서 프로듀서·진행자·대본 작가로 활동한 미디어 실천가, 예술·미디어·정치에서 가장 급진적인 실험에 초점을 맞추어 쓴 미디어 비평가였다.
먼저 베냐민은 미디어와 자본주의 현대성의 밀접한 관계에 관심을 기울였다. 미디어의 사회경제적이고 정치적인 환경과 결과를 탐구한 그의 미디어 저술에는 강력한 정치적 참여의 감각이 들어 있다. 예술과 정치에 대한 베냐민의 분석은 현대 미디어 시대의 정치 스펙터클의 복합적 차원과 새로운 공중의 형성을 명료하게 보여 준다. 또한 기술 혁신과 인간의 감각 및 경험의 변형의 밀접한 관련성을 강조한 베냐민의 비판적 연구는, 그 관련성이 확연하게 강화된 오늘날 더욱 적실성을 띤다. 베냐민은 자본주의적 현대성을 지배하는 정치적·경제적 맥락에서 인간의 지각·감각 능력의 재배치와 관련하여 미디어를 논의해야 함을 알고 있었다.
베냐민의 작업은 언제나 커뮤니케이션이 인간 해방에 기여할 수 있는 가능성을 열어둔다. 이는 현대 미디어를 인간의 능력을 향상하는 도구로 보는 순진한 관점이 아니다. 미디어가 인간, 기술, 자연 간의 복잡다단한 상호작용을 규율하고 조정하는 방식에 대한 지속적인 관심에서 비롯된다. 베냐민이 우리에게 명쾌한 답을 제공해주는 것은 아니다. 다만 그가 붙들고 씨름한 많은 질문과 이슈-기술의 역할, 신체 경험, 공간의 조직, 주의 집중과 산만, 커뮤니케이션과 정보 등-는 디지털 기술 시대를 살아가는 우리를 여전히 사로잡는 문제다.
이 책은 베냐민의 미디어 비판에서 찾아낸 핵심 주제, 즉 커뮤니케이션 위기, 매개된 이야기, 기술복제, 미디어 도시를 다루는 네 개의 장으로 구성된다. 각 장에서는 특정한 커뮤니케이션 미디어(책, 신문, 라디오, 사진과 영화)와 그에 상응하는 경험의 형식 간 관계를 베냐민이 어떻게 설명하고 있는지 살펴본다. 먼저 2장에서는 커뮤니케이션 위기를 부르주아 문예문화와 공공 영역의 종언이라는 측면에서 검토한다. 3장은 베냐민이 직접 참여한 라디오 프로그램에서 교육, 오락, 새로운 형식의 이야기 등 당대의 이론적 문제를 어떻게 실험적으로 다루었는지 보여 준다.
4장에서는 베냐민의 에세이 중 가장 널리 알려진 "기술복제 시대의 예술작품"을 아우라의 종말, 충격, 산만, 촉각성 등 영화적 경험의 핵심 주제를 통해 살펴본다. 5장에서는 베냐민의 대작 『아케이드 프로젝트』가 대도시 정경과 현대 미디어의 관계에 대한 이론적 통찰을 밝힌다. 결론에서는 미디어와 사회를 연구하는 최근 이론가들과 간략하게 비교하며 베냐민의 미디어 비판을 평가한다. 이 책은 현대 미디어 연구에 대한 베냐민의 독창적인 기여를 보여줌으로써 독자 스스로 비판적 탐구를 발전시키는 데 도움을 줄 것이다.
Information Provided By: :

Author Introduction
강재호
(지은이)
서울대학교 사회과학대 언론정보학과 부교수다. 2004년 케임브리지대학교에서 사회학 박사학위를 취득했다. 독일 프랑크푸르트대학교 사회조사연구소(Institut für Sozialforschung) 알렉산더 본 훔볼트 재단 연구원(2004∼2005), 미국 뉴욕 뉴스쿨(The New School) 미디어 사회학 조교수(2005∼2012), 영국 런던대학교 SOAS(School of Oriental and African Studies) 비판적 미디어 문화 연구 조교수 및 부교수(2012∼2018)를 지냈다. 현재 비판 이론의 전통에서 현대 미디어 이론을 발전시키며 동아시아 문화 연구를 수행하고 있다.
곽현자
(옮긴이)
방송통신심의위원회 선임연구위원이다. 서울대학교 영어교육학과를 졸업하고 동 대학 언론정보학과에서 석사 · 박사학위를 받았다. 『미디어 이벤트: 역사를 생중계하다』(2011)를 번역했으며, 『팬덤 이해하기(2016)』, 『진짜 눈물의 공포』(2004), 『세계화와 미디어 연구』(2002), 『스타덤: 욕망의 산업』(2000)을 공역했다.
Information Provided By: :

Table of Contents
역자 서문
서문
한국어판 서문
감사의 말  
약어

01 베냐민 박사 소개  
그때 그곳, 지금 여기
베냐민의 모습들  
베냐민의 주변 인물들  
책의 구성과 개요

02 커뮤니케이션 위기와 정보 산업  
서론  
이야기 그리고 소설의 위기  
신문과 정보 산업  
대중매체 시대의 지식인  
결론  

03 라디오와 매개된 이야기
서론
청취자의 비판사회학을 향하여  
라디오 모델  
미디어교육학을 위한 몇 가지 모티프  
결론  

04 기술복제 시대의 예술과 정치  
서론  
사진의 복제 가능성  
산만(散漫)의 미디어 문화  
미디어와 민주주의  
결론  

05 미디어 도시: ?아케이드 프로젝트? 읽기  
서론  
현대성의 환등상  
미디어 스펙터클과 도시 공간  
미디어 비평의 촉각성  
결론  

06 결론: 베냐민 미디어 비판의 실제  
비판이론과 문화 산업
비판적 미디어 이론과 공공 영역  
미디어 은하에서의 기술적 복제 가능성  
환등상, 시뮬라크라 그리고 스펙터클  
미디어 비판의 현재  

옮긴이의 글  
찾아보기