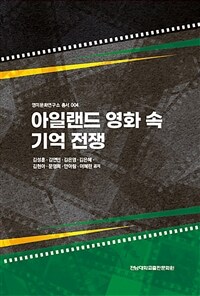 000
00000cam c2200205 c 4500
001
000046080019
005
20210513170129
007
ta
008
210512s2021 kjk b QB 001c kor
020

▼a

9788968497957

▼g

93840
035

▼a

(KERIS)BIB000015832919
040

▼a

211009

▼c

211009

▼d

211009
082

0

4

▼a

791.4309415

▼2

23
085

▼a

791.4309415

▼2

DDCK
090

▼a

791.4309415

▼b

2021
245

0

0

▼a

아일랜드 영화 속 기억 전쟁 /

▼d

김성훈 [외]공저
260

▼a

광주 :

▼b

전남대학교출판문화원,

▼c

2021
300

▼a

287 p. ;

▼c

23 cm
490

1

0

▼a

영미문화연구소 총서 ;

▼v

004
500

▼a

공저자: 김연민, 김은영, 김은혜, 김현아, 문영희, 안아람, 이혜란
504

▼a

참고문헌과 색인수록
700

1

▼a

김성훈,

▼e

저
700

1

▼a

김연민,

▼e

저
700

1

▼a

김은영,

▼e

저
700

1

▼a

김은혜,

▼e

저
700

1

▼a

김현아,

▼e

저
700

1

▼a

문영희,

▼e

저
700

1

▼a

안아람,

▼e

저
700

1

▼a

이혜란,

▼e

저
830

0

▼a

영미문화연구소 총서 ;

▼v

004
945

▼a

KLPA
---
Holdings Information
No.
Location
Call Number
Accession No.
Availability
Due Date
Make a Reservation
Service

No.

1

Location

Main Library/Monographs(4F)/

Call Number

791.4309415 2021

Accession No.

111848629

Availability

Available

Due Date

Make a Reservation

Service
Contents information
Book Introduction
영미문화연구소 총서 4권. 『아일랜드 영화 속 기억전쟁』에 수록된 글들은 국내외 영화비평가들이 주목해 온 아일랜드 영화뿐만 아니라, 국내에 아직 소개되지 않은 영화를 다루는 국내 최초의 아일랜드 영화연구서이다.
『아일랜드 영화 속 기억전쟁』에 수록된 글들은 국내외 영화비평가들이 주목해 온 아일랜드 영화뿐만 아니라, 국내에 아직 소개되지 않은 영화를 다루는 국내 최초의 아일랜드 영화연구서이다. 전남대학교 영미문화연구소에서 2019년 7월부터 2020년 12월까지 진행된 <영화연구 세미나>를 발전시켜 국내 영문학 및 영상예술 분야 학술지에 게재된 논문들을 모아 수정, 보완한 글들로 구성되어 있다. 흔히 아일랜드와 한국은 역사, 정치, 문화적으로 닮은 점이 많다고 말한다. 그러나 아일랜드 연구를 진행할수록 그 차이점도 상당하다는 것을 발견하게 된다. 물론 피상적인 공통점이 서로 다른 수많은 차이와 의미의 결들을 가리지 않도록 이곳에 수록된 연구들은 텍스트와 컨텍스트를 섬세하게 교차비교하며 진행되었다. 본 저서를 통해 아일랜드와 한국을 비교적 관점에서 바라볼 수 있는 하나의 렌즈를 제공할 수 있을 것으로 기대된다.
Information Provided By: :

Author Introduction
김성훈
(지은이)
ㆍWriting 'Mother Earth': Red Power Newspapers, Environmental Justice, and Simon Ortiz's Poetry. (A&HCI) ㆍThen One Day We Create Something Unexpected': Tribalography's Decolonizing Strategies in LeAnne Howe's Evidence of Red. (A&HCI)
김연민
(지은이)
ㆍPaul Durcan's Ekphrasis: The Political Aesthetics of Hybridity. ㆍPaul Muldoon's Playful Elegiac Recollection: Dark Humor and Association Techniques.
김은영
(지은이)
전남대학교 인문학연구원에서 HK연구교수로 재직 중이다. 전공은 형대 영미시이며, 대표논문으로 「배타적인 공동체와 '보이지 않는' 사람들의 텍스트―클로디아 랭킨의 『시민: 미국의 한 서정시』」와 「북아일랜드 여성 시인의 목소리 내기 전략―매브 맥구키언의 『플라워 마스터』」 등이 있다. 영미문학에 나타난 가족과 공동체 문제 및 영어권 여성 시인 발굴 등에 관심을 가지고 연구하고 있다.
김은혜
(지은이)
전남대학교 영어영문학과 시간강사 ㆍ금지된 것들의 코드 스토리로서의 민담-셰이머스 딘의『어둠속에서 읽기』 ㆍ블룸의 욕망 추구를 통한 조이스의 아일랜드 성도덕 비판
김현아
(지은이)
ㆍ남아공 디아스포라 작가가 바라본 모국의 이미지와 역사적 회한-자케스 음다의『엑셀시오의 마돈나』 ㆍ보츠와나의 희생제의를 둘러싼 생존과 윤리의 충돌: 베시 헤드의 「비의 신을 찾으며」
문영희
(지은이)
ㆍ케이트 그렌빌의 사죄를 위한 반기억 서사-『중위』와 『비밀의 강』을 중심으로 ㆍ호주 애버리진 서사와 기억의 정치학-샐리 모건의 『나의 자리』와 케이트 그렌빌의 『비밀의 강』을 중심으로
안아람
(지은이)
광주대학교 기초교양학부 초빙교원 ㆍ『원어민』에 나타난 트라우마 서사 ㆍ기억의 서사를 통한 치유-『항복한 사람들』에 나타난 전쟁 트라우마
이혜란
(지은이)
전남대학교 기초교육원 시간강사 ㆍ영국 헤리티지 산업에 대한 문화적 개입과 수정-V. S. 나이폴의『당혹스런 도착』 ㆍ영국 전후세대 작가의 저택 신화 허물기: 가즈오 이시구로의『남아 있는 나날』과 이언 매큐언의『속죄』
Information Provided By: :

Table of Contents
Ⅰ. 기억의 혼재

해방 후 아일랜드 가족의 재구성 : 캐살 블랙의 ?코리아? (김연민) / 22
'홀'의 정치학 : 켄 로치의 ?지미스 홀?이 재현하는 아이리쉬 유토피아 (이혜란) / 53

Ⅱ. 기억의 감금
법, 몸, 공간 : ?헝거?와 ?남영동 1985?에 나타난 예외상태 (김성훈) / 78
북아일랜드 분쟁 서사의 여성적 재현: ?사일런트 그레이스? (안아람) / 106
?비밀 성경? : 짐 쉐리단의 기억 재현의 윤리학 (문영희) / 136

Ⅲ. 기억의 해방
북아일랜드 블러디 선데이를 에워싼 기억과 증언의 힘 (김은영) / 170
혐오와 배반을 낯설게 하기 : 닐 조던의 ?크라잉 게임? (김현아) / 202
샤넬 No.5, 트랜스섹슈얼리티 그리고 저항 : 닐 조던의 환상동화 ?플루토에서 아침을? (김은혜) / 228
포스트메모리 세대의 감응: 캐살 블랙의 ?중력을 배우다? (김연민) 255