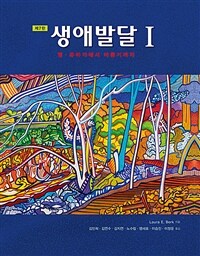 000
00000cam c2200205 c 4500
001
000046073334
005
20210311112246
007
ta
008
210309s2020 ulkad b 001c kor
020

▼a

9791162262702 (v.1)

▼g

93180
020

▼a

9791162262566 (v.2)

▼g

93180
035

▼a

(KERIS)BIB000015617457
040

▼a

011001

▼c

011001

▼d

211009
041

1

▼a

kor

▼h

eng
082

0

0

▼a

155

▼2

23
085

▼a

155

▼2

DDCK
090

▼a

155

▼b

2020
100

1

▼a

Berk, Laura E.
245

1

0

▼a

생애발달 /

▼d

Laura E. Berk 지음 ;

▼e

김민희 [외]옮김
246

1

9

▼a

Development through the lifespan

▼g

(7th ed.)
260

▼a

서울 :

▼b

시그마프레스,

▼c

2020
300

▼a

2책 :

▼b

천연색삽화, 도표 ;

▼c

28 cm
500

▼a

공역자: 김연수, 김지연, 노수림, 맹세호, 이승진, 이정윤
504

▼a

참고문헌과 색인수록
505

0

0

▼n

1.

▼t

영·유아기에서 아동기까지

▼g

(xi, 440 p.) --

▼n

2.

▼t

청소년기에서 노년기까지

▼g

(xii, 384 p.)
650

0

▼a

Developmental psychology

▼v

Textbooks
700

1

▼a

김민희,

▼e

역
700

1

▼a

김연수,

▼e

역
700

1

▼a

김지연,

▼e

역
700

1

▼a

노수림,

▼e

역
700

1

▼a

맹세호,

▼e

역
700

1

▼a

이승진,

▼e

역
700

1

▼a

이정윤,

▼e

역
945

▼a

KLPA
---
Holdings Information
No.
Location
Call Number
Accession No.
Availability
Due Date
Make a Reservation
Service

No.

1

Location

Main Library/Monographs(3F)/

Call Number

155 2020 1

Accession No.

111845223

Availability

In loan

Due Date

2023-10-11

Make a Reservation

Available for Reserve

Service

No.

2

Location

Main Library/Monographs(3F)/

Call Number

155 2020 2

Accession No.

111845224

Availability

Available

Due Date

Make a Reservation

Service
Contents information
Book Introduction
발달의 전 생애 관점에서 생물학과 환경이 상호작용하여 한 개인의 발달에 미치는 영향을 강조하는 책이다. 또한 인종 집단과 문화 간의 유사성과 차이점을 설명하고, 인간이 발달해 가는 넓은 사회적 맥락에 대해서도 논의한다. 개정된 7판에서는 최신의 중요한 연구들을 소개하고 실제 인간 발달 영역에서 이것의 적용에 대해 다루고 있다.
저자는 독자들의 개인적 관심사와 욕구뿐 아니라 강사의 목표도 충족시킬 수 있는 교재를 쓰고자 하였다. 이러한 목표를 이루기 위해 저자는 고전적인 그리고 최근의 이론과 연구를 신중하게 선택하였다. 특히 이 책은 발달의 전 생애 관점에서 생물학과 환경이 상호작용하여 한 개인의 발달에 미치는 영향을 강조한다. 또한 인종 집단과 문화 간의 유사성과 차이점을 설명하고, 인간이 발달해 가는 넓은 사회적 맥락에 대해서도 논의한다. 개정된 7판에서는 최신의 중요한 연구들을 소개하고 실제 인간 발달 영역에서 이것의 적용에 대해 다루고 있다. 이 책은 독특한 교육 프로그램을 제공하고 있는데, 이는 독자들이 정보를 숙달하고, 발달의 다양한 측면들을 통합하고, 논쟁적인 주제를 비판적으로 고찰하고, 배운 것을 적용하고, 독자들 자신의 삶과 그 정보를 관련짓는 것을 도와준다.
Information Provided By: :

Author Introduction
Laura E. Berk
(지은이)
미국 일리노이주립대학교 심리학과의 저명한 교수로서 30년 이상 학부와 대학원에서 인간 발달을 강의해 왔다. 그녀는 버클리대학교에서 학사 학위를, 시카고대학교에서 아동 발달과 교육심리로 석사와 박사 학위를 받았다. 또한 코넬대학교, UCLA, 스탠퍼드대학교, 사우스오스트레일리아대학교의 방문 연구원을 지냈다. Berk는 아동 발달에 대한 학교 환경의 영향, 개인적 언어발달, 그리고 최근에는 가장놀이가 발달에 미치는 영향에 대한 연구들을 다수 출판하였다. 그녀의 연구는 미국 교육부, 미국 아동건강과 인간발달기관(NICHHD)의 지원을 받아 이루어졌다. 주요 저서로는 Private Speech : From Social Interaction to Self-Regulation, Scaffolding Children's Learning : Vygotsky and Early Childhood Education, Landscapes of Development : An Anthology of Readings 등이 있다. 이 외에도 Child Development와 Infants, Children, and Adolescents 같은 베스트셀러 교재를 저술했으며, 아동 문제와 관련된 운동에 적극적으로 참여하고 있다.
김민희
(옮긴이)
서울대학교 심리학과 석사 서울대학교 심리학과 박사 한국상담대학원대학교 교수
이승진
(옮긴이)
서울대학교 심리학과 석사 미국 노스캐롤라이나대학교(채플힐) 심리학과 박사 건국대학교 상허교양대학 교수
노수림
(옮긴이)
미국 일리노이대학교(어바나-샴페인) 교육심리학과 석사 미국 일리노이대학교(어바나-샴페인) 교육심리학과 박사 충남대학교 심리학과 교수
김연수
(옮긴이)
서울대학교 심리학과 석사 서울대학교 심리학과 박사 전주대학교 상담심리학과 교수
김지연
(옮긴이)
서울대학교 심리학과 박사 서울대학교 심리과학연구소 연구원
이정윤
(옮긴이)
서울대학교 심리학과 석사 서울대학교 심리학과 박사 연세대학교 소셜오믹스연구센터 박사후연구원
맹세호
(옮긴이)
가톨릭대학교에서 발달심리학 박사 취득 후 성신여자대학교 측정 및 계량심리 연구실에서 박사 후 연수과정을 거쳤다. 이후 여러 대학의 학부 및 대학원에서 방법론과 통계 강의를 담당하고 있다. 강의와 동시에 프로젝트 설계 및 분석 역할로 다수의 기업 및 국가기관 프로젝트들에 참여하였으며 현재 발달심리학, 통계, 연구방법론, 학위논문 작성 등과 관련된 강의를 『심리학 살롱』 YOUTUBE 채널에서 운영 중이다.
Information Provided By: :

Table of Contents
제1부 인간발달에 대한 이론과 연구
제1장 인간발달의 역사, 이론 그리고 연구방법

제2부 발달의 기초
제2장 유전 및 환경적 기초
제3장 태내발달, 출생, 신생아

제3부 영아기와 걸음마기:출생∼2세
제4장 영아기와 걸음마기의 신체 발달
제5장 영아기와 걸음마기의 인지발달
제6장 영아기와 걸음마기의 정서 및 사회성 발달

제4부 아동 초기:2∼6세
제7장 아동 초기의 신체 및 인지 발달
제8장 아동 초기의 정서 및 사회성 발달

제5부 아동 중기:6∼11세
제9장 아동 중기의 신체 및 인지 발달
제10장 아동 중기의 정서 및 사회성 발달