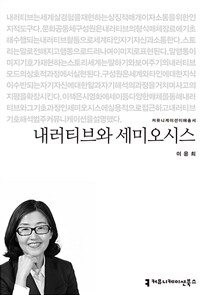 000
00000nam c2200205 c 4500
001
000045984525
005
20190524134223
007
ta
008
190524s2019 ulk b 000c kor
020

▼a

9791128800948

▼g

04170
020

1

▼a

9791128800009 (세트)
040

▼a

211009

▼c

211009

▼d

211009
082

0

4

▼a

401.41

▼2

23
085

▼a

401.41

▼2

DDCK
090

▼a

401.41

▼b

2019
100

1

▼a

이윤희
245

1

0

▼a

내러티브와 세미오시스 /

▼d

이윤희
260

▼a

서울 :

▼b

커뮤니케이션북스,

▼c

2019
300

▼a

xxviii, 115 p. ;

▼c

19 cm
440

0

0

▼a

커뮤니케이션이해총서
504

▼a

참고문헌 수록
945

▼a

KLPA
---
Holdings Information
No.
Location
Call Number
Accession No.
Availability
Due Date
Make a Reservation
Service

No.

1

Location

Main Library/Monographs(3F)/

Call Number

401.41 2019

Accession No.

111810200

Availability

Available

Due Date

Make a Reservation

Service

No.

2

Location

Main Library/Monographs(3F)/

Call Number

401.41 2019

Accession No.

111810245

Availability

Available

Due Date

Make a Reservation

Service
Contents information
Book Introduction
내러티브는 세계, 삶, 경험을 재현하는 상징적 매개이자 소통을 위한 인지적 도구다. 문화 공동체 구성원은 내러티브의 형식, 매체, 장르에 기초해 수행되는 내러티브 활동으로 세계, 타인, 자기 자신과 소통한다. 스토리는 말로 전해지고 행동으로 드러나며 이미지로 표현된다. 말, 행동, 이미지, 기호가 재현하는 스토리 세계는 말하기와 보여 주기의 내러티브 모드의 상호적 과정에서 실현된다.

구성원은 세계와 타인에 대한 지식이 수반되는 자기 자신에 대한 앎과 자기 해석의 과정을 거치며 사고의 지평을 확장시킨다. 이 책은 시, 영화, 에세이 등 다양한 매체를 통해 내러티브와 그 기호 과정인 세미오시스에 실용적으로 접근하고, 내러티브 기호 해석 범주 커뮤니케이션을 설명했다.
Information Provided By: :

Author Introduction
이윤희
(지은이)
덕성여자대학교 불어불문학과를 졸업하고, 고려대학교에서 "활동 기호학의 이론적 토대: 상징적 매개와 대화적 상호작용"에 대한 논문으로 박사학위를 받았다. 현재 한국외국어대학교 세미오시스 연구센터에서 인문한국(HK) 교수로 재직하고 있다. 주요 논문으로는 「퍼스의 다이어그램적 추론과 알레고리적 독서: 김연수의 작품을 중심으로」(2018), 「e rhetoric of love and self-narratives in the cinema image: A Peircean approach」(2016), 「A dialogical semiosis of traveling narratives for self-interpretation: Towards activitysemiotics」(2018) 등이 있다. 저서로는 『찰스 샌더스 퍼스』(2017), 『내러티브와 세미오시스』(2019)가 있고, 역서로는 『퍼스 기호학의 이해』 (2013/2019개정), 『퍼스 철학의 이해』(2016/2019개정), 『의미의 이해: 찰스 퍼스와 구조주의, 그리고 문학』(2016)이 있다.
Information Provided By: :

Table of Contents
01	내러티브 기호 
02	은유와 내러티브 
03	일인칭 관점과 기호적 주체 
04	내러티브 해석 
05	시인과 사랑 
06	영화와 퍼스의 다이어그램 
07	에세이스트와 서술 활동 
08	내러티브 범주 
09	내러티브 커뮤니케이션 
10	기호적 자아와 서사적 정체성