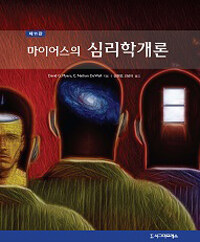 000
00000nam c2200205 c 4500
001
000045975181
005
20190311153748
007
ta
008
190311s2016 ulkadj 001c kor
020

▼a

9788968666186

▼g

93180
040

▼a

211009

▼c

211009

▼d

211009
041

1

▼a

kor

▼h

eng
082

0

4

▼a

150

▼2

23
085

▼a

150

▼2

DDCK
090

▼a

150

▼b

2016z9
100

1

▼a

Myers, David G.

▼0

AUTH(211009)84859
245

2

0

▼a

(마이어스의) 심리학개론 /

▼d

David G. Myers,

▼e

C. Nathan DeWall 지음 ;

▼e

신현정,

▼e

김비아 옮김
246

1

9

▼a

Psychology

▼g

(11th ed.)
260

▼a

서울 :

▼b

시그마프레스,

▼c

2016

▼g

(2017 3쇄)
300

▼a

xvii, 478 p. :

▼b

삽화(일부천연색), 도표, 연대표 ;

▼c

28 cm
500

▼a

부록: 각 장의 개관
500

▼a

색인수록
650

0

▼a

Psychology
700

1

▼a

DeWall, C. Nathan,

▼d

1954-,

▼e

저

▼0

AUTH(211009)103165
700

1

▼a

신현정,

▼e

역

▼0

AUTH(211009)5478
700

1

▼a

김비아,

▼e

역

▼0

AUTH(211009)127526
900

1

0

▼a

마이어스, 데이비드,

▼e

저
900

1

0

▼a

드월, 네이던,

▼e

저
945

▼a

KLPA
---
Holdings Information
No.
Location
Call Number
Accession No.
Availability
Due Date
Make a Reservation
Service

No.

1

Location

Main Library/Monographs(3F)/

Call Number

150 2016z9

Accession No.

111806107

Availability

Available

Due Date

Make a Reservation

Service
Contents information
Book Introduction
<마이어스의 심리학 개론> 11판. 이번 제11판은 지금까지의 모든 개정판 중에서 가장 신중하게 작업하고 광범 위하게 최신의 것들로 개편한 것이다. 이 개정판은 체제와 제시방식에서의 개선이 특징인데, 특히 학생들이 학습하고 기억하는 것을 지원하는 시스템에서 그렇다.
이번 제11판은 지금까지의 모든 개정판 중에서 가장 신중하게 작업하고 광범 위하게 최신의 것들로 개편한 것이다.
이 개정판은 체제와 제시방식에서의 개선이 특징인데, 특히 학생들이 학습하고 기억하는 것을 지원하는 시스템에서 그렇다.

이 책의 특징

1. 학습과 기억 연구에서 도출한 최선의 실행방법을 따라 확대된 학습 시스템
2. 1,200편 이상의 새로운 연구의 인용
3. 체제의 변화
4. 비판적 사고 교육, 원리와 응용의 통합, 각 단계 학습의 강화, 연구 과정의 예시, 최신 정 보의 제시, 개념 이해를 위한 사실의 제시,
이해 증진을 위한 연속성 제공, 인간의 동질성 과 다양성에 대한 경의의 전달 등 여덟 가지 안내 원리
5. 문화 다양성과 성별 다양성 범위의 확장
6. 비판적 사고와 강화

Information Provided By: :

Author Introduction
데이비드 G. 마이어스
(지은이)
아이오와대학교에서 심리학으로 박사학위를 받았고, 지금까지 많은 심리학개론 강의를 담당해 오면서 대부분의 경력을 미시간에 있는 호프대학에서 보냈다. 호프대학 학생들은 마이어스 교수를 졸업식 축하 연사로 초청했을 뿐만 아니라 '뛰어난 교수'로도 선출해 왔다. 그는 연구논문, 심리학개론 및 사회심리학 교재를 집필하는 것 외에도 일반 대중을 위해 심리과학을 정리하고 알리는 일을 해왔다. 그는 Today's Education에서 부터 Scientific American에 이르기까지 36종의 잡지에 글을 기고해 왔다. 또한 The Pursuit of Happiness and Intution: Its Powers and Perils 등 일반인을 위한 다섯 권의 책을 펴냈다. 마이어스는 시 인관관계위원회 위원장직을 맡으면서, 빈민 가정을 위한 지원센터 설립에 조력하였고, 여러 대학 및 지역사회 단체에서 강연을 해왔다. 그는 자신의 경험을 바탕으로 청각장애에 관한 논문을 꾸준히 발표함은 물론 관련 책(A Quiet World)도 집필하였다. 또한 그는 미국의 청각보조기술 혁신을 주장하고 있다(hearingloop.org 참조).
네이선 드월
(지은이)
미국 플로리다주립대학교에서 사회심리학으로 박사학위를 받았고 켄터키대학교 심리학과 교수이자 사회심 리학 실험실 책임자이다. 2011년 문리과대학 우수강의 상을 수상하였으며, 2011년 미국심리과학회에서 인정한 '심리과학 분야에서 혁혁한 공로를 이룩한 떠오르는 스타'이다.
신현정
(옮긴이)
서울대학교에서 학사 및 석사 학위를, 미국 인디애나대학교에서 박사(철학박사) 학위를 받았다. 현재 부산대학교 심리학과 명예교수이다.
김비아
(옮긴이)
부산대학교 심리학과 학사 부산대학교 심리학과 석사 부산대학교 심리학과 박사(문학박사) 현재 부산대학교 심리학과 부교수 [역서] 문화와 심리학, 긍정심리학 외
Information Provided By: :

Table of Contents
제 1 장 심리과학을 비판적으로 생각하기 
제 2 장 마음의 생물학과 의식 
제 3 장 일생에 걸친 발달 
제 4 장 감각과 지각 
제 5 장 학습 
제 6 장 기억 
제 7 장 언어와 사고 그리고 지능 
제 8 장 동기와 정서 
제 9 장 스트레스와 건강 
제 10 장 사회행동 
제 11 장 성격 
제 12 장 심리장애와 치료