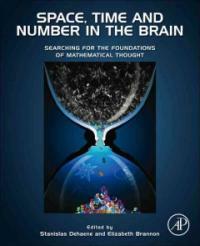 Space, time and number in the brain [electronic resource] : searching for the foundations of mathematical thought : an attention and performance series volume / 1st ed
000
00000cam u2200205 a 4500
001
000045943062
005
20180618143832
006
m d
007
cr
008
110803s2011 caua ob 101 0 eng d
020

▼a

9780123859488 (electronic bk.)
020

▼a

0123859484 (electronic bk.)
020

▼a

9780123859495 (electronic bk.)
020

▼a

0123859492 (electronic bk.)
035

▼a

(OCoLC)744636758

▼z

(OCoLC)730940842

▼z

(OCoLC)741452124

▼z

(OCoLC)746484535

▼z

(OCoLC)769233755

▼z

(OCoLC)987458489
040

▼a

OPELS

▼b

eng

▼e

pn

▼c

OPELS

▼d

CDX

▼d

OCLCQ

▼d

DKDLA

▼d

N$T

▼d

TEFOD

▼d

OCLCQ

▼d

OCLCO

▼d

OCLCA

▼d

OCLCF

▼d

QGK

▼d

OCLCO

▼d

IDEBK

▼d

COO

▼d

OCLCA

▼d

WAU

▼d

OCLCA

▼d

OCL

▼d

OCLCO

▼d

TEFOD

▼d

OCLCQ

▼d

OCLCO

▼d

OCLCQ

▼d

211009
049

▼a

TEFA
050

0

0

▼a

QA141

▼b

.S67 2011
082

0

4

▼a

153.733

▼a

115

▼2

23
084

▼a

153.733

▼2

DDCK
090

▼a

153.733
111

2

▼a

International Symposium on Attention and Performance

▼n

(24th :

▼d

2010 :

▼c

Cernay-la-Ville, France)
245

1

0

▼a

Space, time and number in the brain

▼h

[electronic resource] :

▼b

searching for the foundations of mathematical thought : an attention and performance series volume /

▼c

edited by Stanislas Dehaene and Elizabeth M. Brannon.
250

▼a

1st ed.
260

▼a

San Diego :

▼b

Elsevier Academic Press,

▼c

2011.
300

▼a

1 online resource (xii, 361 p.) :

▼b

ill. (some col.).
490

1

▼a

Attention and performance series
500

▼a

Title from e-Book title page.
504

▼a

Includes bibliographical references and index.
505

0

▼a

Section I: Introduction to Mental representations of magnitudes Mental Magnitudes Objects, sets and ensembles Attentional mechanisms for counting in stabilized and in dynamic displays Section II: Introduction to Neural codes for space, time and number Plurality of the brain's spatial representation system Temporal Neuronal Oscillations can Produce Spatial Phase Codes Population Clocks: Motor Timing with Neural Dynamics Discrete neuroanatomical substrates for feedforward versus feedback mechanisms of temporal prediction The neural code for number Section III: Introduction to hared mechanisms, links and metaphors Synaesthesia: A positive cognitive neuroscience approach to studying time, number and space How is number associated with space? The role of working memory Biases in spatial and numerical bisection: a causal link? Compression of the perceptual metric during saccadic eye movements Section IV: Introduction Ontogeny and phylogeny Origins of spatial, temporal and numerical cognition: Insights from animal model systems The approximate number system and the computations it supports as evidenced from a non-human primate model Origins of generalized magnitude representation Section V: Introduction to Development, education and representational change Foundational numerical capacities and the origins of dyscalculia Neurocognitive start-up tools for symbolic number representations Sources of Abstract Concepts: Natural Number and Natural Geometry Geometry as a universal mental construction How languages construct time Improving low-income children's number sense.
505

0

▼a

1. Mental magnitudes and their transformations -- 2. Neural codes for space, time and number -- 3. Shared mechanisms for space, time and number -- 4. Origins of proto-mathematical intuitions -- 5. Representational change and education.
520

▼a

The study of mathematical cognition and the ways in which the ideas of space, time and number are encoded in brain circuitry has become a fundamental issue for neuroscience. How such encoding differs across cultures and educational level is of further interest in education and neuropsychology. This rapidly expanding field of research is overdue for an interdisciplinary volume such as this, which deals with the neurological and psychological foundations of human numeric capacity. A uniquely integrative work, this volume provides a much needed compilation of primary source material to researchers from basic neuroscience, psychology, developmental science, neuroimaging, neuropsychology and theoretical biology. * The first comprehensive and authoritative volume dealing with neurological and psychological foundations of mathematical cognition * Uniquely integrative volume at the frontier of a rapidly expanding interdisciplinary field * Features outstanding and truly international scholarship, with chapters written by leading experts in a variety of fields.
530

▼a

Issued also as a book.
538

▼a

Mode of access: World Wide Web.
650

0

▼a

Number concept

▼v

Congresses.
650

0

▼a

Cognitive neuroscience

▼v

Congresses.
650

0

▼a

Space and time

▼x

Psychological aspects

▼v

Congresses.
650

0

▼a

Mathematics

▼x

Psychological aspects

▼v

Congresses.
700

1

▼a

Dehaene, Stanislas.
700

1

▼a

Brannon, Elizabeth.
776

0

8

▼i

Print version:

▼a

Attention and Performance (Symposium) (24th : 2010 : Cernay-la-Ville, France).

▼t

Space, time and number in the brain.

▼b

1st ed.

▼d

San Diego : Elsevier Academic Press, 2011

▼z

0123859484

▼w

(211009) 000045733189
830

0

▼a

Attention and performance.
856

4

0

▼3

ScienceDirect

▼u

https://oca.korea.ac.kr/link.n2s?url=http://www.sciencedirect.com/science/book/9780123859488
945

▼a

KLPA
991

▼a

E-Book(소장)
---
Holdings Information
No.
Location
Call Number
Accession No.
Availability
Due Date
Make a Reservation
Service

No.

1

Location

Main Library/e-Book Collection/

Call Number

CR 153.733

Accession No.

E14002759

Availability

Loan can not(reference room)

Due Date

Make a Reservation

Service
Contents information
Author Introduction
스타니슬라스 드앤
(엮은이)
수학과 심리학을 공부했고, 인간의 뇌에서 언어와 숫자를 처리하는 과정에 관한 학문인 인지신경과학을 연구하는 세계적인 연구자다. 파리 고등사범학교에서 수학을 공부했으며, 파리 제6대학교(현 소르본대학교)에서 응용 수학 및 컴퓨터 과학 석사 학위를 받았다. 신경생물학자 장 피에르 샹제의 연구에 영감을 받아 신경과학과 심리학으로 분야를 바꾸었고, 파리 고등사회과학연구학교에서 실험 심리학 박사 학위를 받았다. 그는 세계적인 인지심리학자 자크 밀러Jacques Mehler의 제자로, 그와 함께 연구를 하기도 했다. 그는 인지신경촬영연구소SACLAY의 소장, 프랑스의 대표적인 고등교육기관이자 연구기관인 콜레주 드 프랑스College de France의 실험인지심리학 교수로 재직 중이며 프랑스 학술원과 바티칸 과학원의 회원이다. 뇌의식에 대한 훌륭한 연구들을 진행해 온 저명한 과학자이기도 하다. 과학 전문지에 상당히 많은 글들을 발표하고 있다. 주요 저서로는 《숫자 감각The Number Sense》, 《뇌의식의 탄생》, 《글 읽는 뇌》가 있다.
Information Provided By: :

Table of Contents
Section I: Introduction to Mental representations of magnitudes Mental Magnitudes Objects, sets and ensembles Attentional mechanisms for counting in stabilized and in dynamic displays Section II: Introduction to Neural codes for space, time and number Plurality of the brain''s spatial representation system Temporal Neuronal Oscillations can Produce Spatial Phase Codes Population Clocks: Motor Timing with Neural Dynamics Discrete neuroanatomical substrates for feedforward versus feedback mechanisms of temporal prediction The neural code for number Section III: Introduction to hared mechanisms, links and metaphors Synaesthesia: A positive cognitive neuroscience approach to studying time, number and space How is number associated with space? The role of working memory Biases in spatial and numerical bisection: a causal link? Compression of the perceptual metric during saccadic eye movements Section IV: Introduction Ontogeny and phylogeny Origins of spatial, temporal and numerical cognition: Insights from animal model systems The approximate number system and the computations it supports as evidenced from a non-human primate model Origins of generalized magnitude representation Section V: Introduction to Development, education and representational change Foundational numerical capacities and the origins of dyscalculia Neurocognitive start-up tools for symbolic number representations Sources of Abstract Concepts: Natural Number and Natural Geometry Geometry as a universal mental construction How languages construct time Improving low-income children''s number sense.
1. Mental magnitudes and their transformations
2. Neural codes for space, time and number
3. Shared mechanisms for space, time and number
4. Origins of proto-mathematical intuitions
5. Representational change and education.