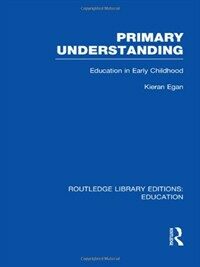 000
00000cam u2200205 a 4500
001
000045940749
005
20180503141818
008
180503r20121988enk b 001 0 eng d
015

▼a

GBB199134

▼2

bnb
020

▼a

9780415672436 (hbk. : 27)
020

▼a

0415672430 (hbk. : 27)
020

▼a

9780415615174 (hbk. : Set)
020

▼a

0415615178 (hbk. : Set)
020

▼a

1138008451
020

▼a

9781138008458
035

▼a

(KERIS)REF000017542376
040

▼a

AU@

▼b

eng

▼c

AU@

▼d

YDXCP

▼d

BTCTA

▼d

OCLCF

▼d

OCLCO

▼d

211009
082

0

4

▼a

372.21

▼2

23
084

▼a

372.21

▼2

DDCK
090

▼a

372.21

▼b

E28p
100

1

▼a

Egan, Kieran.
245

1

0

▼a

Primary understanding :

▼b

education in early childhood /

▼c

Kieran Egan.
260

▼a

London :

▼b

Routledge,

▼c

2012, c1988.
300

▼a

xvi, 287 p. ;

▼c

25 cm.
490

1

▼a

Routledge library editions. Education ;

▼v

vol. 27
504

▼a

Includes bibliographical references and index.
650

0

▼a

Early childhood education.
650

0

▼a

Child development.
650

0

▼a

Education

▼x

Aims and objectives.
830

0

▼a

Routledge library editions.

▼p

Education ;

▼v

27.
945

▼a

KLPA
---
Holdings Information
No.
Location
Call Number
Accession No.
Availability
Due Date
Make a Reservation
Service

No.

1

Location

Main Library/Western Books/

Call Number

372.21 E28p

Accession No.

111790736

Availability

Available

Due Date

Make a Reservation

Service
Contents information
Author Introduction
키런 이건
(지은이)
'상상력''스토리텔링''인지 도구와 이해' 등 교육학 분야의 거대담론을 주도하는 세계적으로 저명한 학자다. 그는 1942년 아일랜드에서 태어난 후 유년 시절과 학창시절을 영국에서 보내면서 성장했으며, 1966년 역사학을 전공하여 영국 런던대학교를 졸업한 후 미국 스탠퍼드 대학교에서 박사과정을 시작하였다. 이 무렵 IBM에서 새로운 컴퓨터 시스템의 프로그램화 방법을 최적화시키는 자문가로도 활동하였다. 1972년 코넬 대학교에서 박사학위를 받은 후 캐나다 밴쿠버의 사이먼 프레이저 대학교 교육학과 교수로 근무하고 있다. 그는 20여 권의 책을 저술하거나 (공동저술 포함) 편집하였으며, 다수의 책이 10여 개 언어로 번역되어 출간되었다. 최근에 펴낸 저작물로는 『The Future of education: Reimaging Our Schools from the Ground Up(2008)』, 『Teaching Literacy: Engaging the Imagination of New Readers and Writers(2006)』, 『An imaginative approach to teaching(2005)』, 『Getting it Wrong from the Beginning: Our Progressivist Inheritance from Herbert Spencer, John Dewey, and Jean Piaget(2002)』 등이 있다.
Information Provided By: :

Table of Contents
Series editor''s introduction -- Acknowledgments -- Introduction -- Some educational implications of children''s fantasy -- The domestication of the sauvage mind -- The story form and the organization of meaning -- Some further characteristics of mythic understanding -- Cultural recapitulation: some comments on theory -- A curriculum for primary education -- A framework for primary teaching -- Conclusion -- Notes.