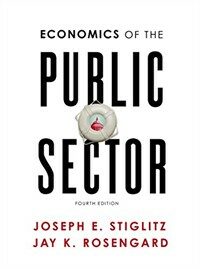 000
00000cam u2200205 a 4500
001
000045940103
005
20180425150735
008
180424s2015 nyua b 001 0 eng d
010

▼a

2014048383
020

▼a

9780393925227 (pbk.)
035

▼a

(KERIS)REF000017640810
040

▼a

DLC

▼b

eng

▼c

DLC

▼e

rda

▼d

DLC

▼d

211009
043

▼a

n-us---
050

0

0

▼a

HJ257.2

▼b

.S84 2015
082

0

0

▼a

336.73

▼2

23
084

▼a

336

▼2

DDCK
090

▼a

336

▼b

S855e4
100

1

▼a

Stiglitz, Joseph E.
245

1

0

▼a

Economics of the public sector /

▼c

Joseph E. Stiglitz, Jay K. Rosengard.
250

▼a

4th ed.
260

▼a

New York :

▼b

W. W. Norton & Company, Inc.,

▼c

c2015.
300

▼a

xxxii, 923 p. :

▼b

ill. ;

▼c

24 cm.
504

▼a

Includes bibliographical references (p. 880-892) and index.
650

0

▼a

Finance, Public

▼z

United States.
650

0

▼a

Fiscal policy

▼z

United States.
700

1

▼a

Rosengard, Jay K.
945

▼a

KLPA
---
Holdings Information
No.
Location
Call Number
Accession No.
Availability
Due Date
Make a Reservation
Service

No.

1

Location

Main Library/Western Books/

Call Number

336 S855e4

Accession No.

111790210

Availability

In loan

Due Date

2022-08-27

Make a Reservation

Available for Reserve

Service
Contents information
Author Introduction
조지프 스티글리츠
(지은이)
1943년 미국 인디애나주 출생. 2001년 정보 비대칭성의 결과에 대한 연구로 노벨 경제학상을 수상한 세계적인 석학. MIT에서 폴 새뮤얼슨의 지도로 경제학 박사 학위를 받은 뒤 불과 27세에 예일 대학교 정교수가 되었고, 36세에 뛰어난 연구 업적을 쌓은 젊은 경제학자에게 수여하는 예비 노벨상, <존 베이츠 클라크 메달>을 수상했다. 듀크, 스탠퍼드, 옥스퍼드, 프린스턴 대학교의 교수를 역임하였으며 현재 컬럼비아 대학교 교수로 재직 중이다. 빌 클린턴 행정부에서 경제자문회의 의장과 세계은행의 수석 부총재 겸 수석 경제학자를 역임했다. 그러나 이때 아시아 금융 위기에 대응하는 국제 통화 기금의 재정 긴축과 고금리 정책을 강도 높게 비판하고, 자신이 속한 세계은행의 정책이 후진국의 빈곤과 빈부 격차를 심화시킨다고 지적하다가 미국 정부와의 갈등으로 자리에서 물러났다. 세계에서 가장 빈번히 인용되는 경제학자 가운데 한 명으로, 2011년에는 『타임』지가 선정한 <세계에서 가장 영향력 있는 인물 100인>에 이름을 올렸다. 거시 경제학, 공공 경제학, 정보 경제학의 대가이며 소득 재분배, 기업 지배 구조, 국제 교역 조건 등이 주요 연구 분야이다. 주요 저서로 『불평등의 대가』를 비롯하여 『거대한 불평등』, 『유로』, 『경제 규칙 다시 쓰기』, 『세계화와 그 불만』, 『끝나지 않은 추락』, 『인간의 얼굴을 한 세계화』, 『1990년대의 경제 호황』 등이 있다.
Information Provided By: :

Table of Contents
Part one: Role and size of the public sector -- Defining public sector responsibilities -- Measuring public sector size -- Part two: Fundamentals of welfare economics -- Market efficiency -- Market failure -- Public goods and publicly provided private goods -- Externalities and the environment -- Efficiency and equity -- Part three: Public expenditure theory -- Public production of goods and services -- Public choice -- Part four: Public expenditure in practice -- Framework for analysis of expenditure policy -- Evaluating public expenditure -- Defense, research, and technology -- Health care -- Education -- Welfare programs and the redistribution of income -- Social insurance -- Part five: Taxation in theory -- Introduction to taxation -- Tax incidence -- Taxation and economic efficiency -- Optimal taxation -- Taxation of capital -- Part six: Taxation in practice -- The personal income tax -- The corporation income tax -- A student''s guide to tax avoidance -- Reform of the tax system -- Part seven: Further issues -- Intergovernmental fiscal relations -- Subnational taxes and expenditures -- Fiscal deficits and government debt.