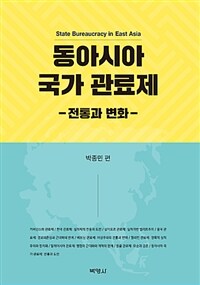 000
00000cam c2200205 c 4500
001
000045921462
005
20171127123058
007
ta
008
171124s2017 ulk b 001c kor
020

▼a

9791130304564

▼g

93350
035

▼a

(KERIS)BIB000014598406
040

▼a

221016

▼c

221016

▼d

221016

▼d

211009
082

0

4

▼a

352.63095

▼2

23
085

▼a

352.63095

▼2

DDCK
090

▼a

352.63095

▼b

2017
245

0

0

▼a

동아시아 국가 관료제 =

▼x

State bureaucracy in East Asia :

▼b

전통과 변화 /

▼d

박종민 편
260

▼a

서울 :

▼b

박영사,

▼c

2017
300

▼a

vii, 268 p. ;

▼c

25 cm
500

▼a

저자: 김두래, 김지성, 윤견수, 임현, 장용진, 최용선
504

▼a

참고문헌과 색인수록
536

▼a

이 저서는 2015년 대한민국 교육부와 한국연구재단의 지원을 받아 수행된 연구임
700

1

▼a

박종민,

▼e

편

▼0

AUTH(211009)121291
700

1

▼a

김두래,

▼e

저

▼0

AUTH(211009)67264
700

1

▼a

김지성,

▼e

저

▼0

AUTH(211009)136039
700

1

▼a

윤견수,

▼e

저

▼0

AUTH(211009)117331
700

1

▼a

임현,

▼e

저

▼0

AUTH(211009)97074
700

1

▼a

장용진,

▼e

저

▼0

AUTH(211009)141191
700

1

▼a

최용선,

▼e

저

▼0

AUTH(211009)65745
945

▼a

KLPA
---
Holdings Information
No.
Location
Call Number
Accession No.
Availability
Due Date
Make a Reservation
Service

No.

1

Location

Main Library/Monographs(3F)/

Call Number

352.63095 2017

Accession No.

111781941

Availability

Available

Due Date

Make a Reservation

Service

No.

2

Location

Main Library/Monographs(3F)/

Call Number

352.63095 2017

Accession No.

111801738

Availability

Available

Due Date

Make a Reservation

Service
Contents information
Book Introduction
대부분의 동아시아 국가들은 20세기 전반 식민통치를 경험한 후 제2차 세계대전 종전과 함께 독립하였으며 중반 이후 개발도상국으로 미소 냉전구조 속에서 근대화를 추구하였고 종반부터 탈냉전과 더불어 민주화 및 글로벌화의 물결에 휩쓸려 있었다. 이러한 거시적 변화가 순차적 혹은 병렬적으로 국가 환경을 변화시키면서 거버넌스의 핵심 제도인 관료제는 지속적으로 개혁의 대상이 되어 왔다.

이러한 맥락에서 국가 관료제가 직면한 환경 변화와 그에 대한 대응을 기술하고 이를 비교론적 시각에서 설명하는 작업은 현재의 관료적 구조와 성과를 이해하는데 있어 중요하다고 할 수 있다. 한국연구재단의 사회과학연구지원(SSK)사업으로, 소형단계 후반부터 실시한 현지조사를 통해 동아시아 국가 관료제가 직면한 도전과 거버넌스 개혁에 대한 자료를 추적한 결과물이다. 여기서는 한국, 중국, 몽골, 필리핀, 싱가포르, 말레이시아, 베트남 사례만 포함하였다.
머 리 말

지난 20세기에 일어난 국가 환경의 주요한 변화는 국가마다 그 순서가 다를 수 있지만 근대화, 민주화 및 글로벌화라고 할 수 있다. 이들 국가 환경의 변화는 그에 상응하는 국가개혁 패러다임의 변화를 가져왔고 그에 따라 국가 관료제의 개혁 방향과 우선순위가 달랐다. 동아시아 지역도 예외는 아니다. 대부분의 동아시아 국가들은 20세기 전반 식민통치를 경험한 후 제2차 세계대전 종전과 함께 독립하였으며 중반 이후 개발도상국으로 미소 냉전구조 속에서 근대화를 추구하였고 종반부터 탈냉전과 더불어 민주화 및 글로벌화의 물결에 휩쓸려 있었다. 이러한 거시적 변화가 순차적 혹은 병렬적으로 국가 환경을 변화시키면서 거버넌스의 핵심 제도인 관료제는 지속적으로 개혁의 대상이 되어 왔던 것이다. 이러한 맥락에서 국가 관료제가 직면한 환경 변화와 그에 대한 대응을 기술하고 이를 비교론적 시각에서 설명하는 작업은 현재의 관료적 구조와 성과를 이해하는데 있어 중요하다고 할 수 있다. 본서는 이러한 문제 인식의 성과이다. 본서를 위한 연구는 한국연구재단의 사회과학연구지원(SSK)사업에 의해 이루어졌다. 소형단계 후반부터 실시한 현지조사를 통해 동아시아 국가 관료제가 직면한 도전과 거버넌스 개혁에 대한 자료를 추적하기 시작하였다. 탐사 성격의 초기 단계에는 이론적 분석틀이 구축되어 있지 않아 자료 추적과 수집이 다소 산만하게 이루어져 그에만 기초하여 제대로 된 연구서를 출간하는 작업이 용이하지 않았다. 중형단계 진입 후 주제를 재규정하고 분석틀을 조정하는 동시에 연구대상을 좁히고 문헌조사와 이차자료조사를 추가하였고 이제야 연구서로 출간하게 된 것이다. 사례분석이 만족스럽게 이루어진 것은 아니지만 개념과 범주 및 이론 개발을 위한 탐사 단계의 작업으로 간주하고 개별사례들을 비교론적 시각에서 묶으려 했다. 현지조사를 실시하였던 일본, 대만, 인도네시아, 태국, 홍콩 사례가 포함되지 못한 것이 아쉽지만 후속 비교연구를 다짐하면서 여기서는 한국, 중국, 몽골, 필리핀, 싱가포르, 말레이시아, 베트남 사례만 포함하였다. 소형단계에서 현지조사에 참여하였던 고려대학교의 최상옥 교수 그리고 중형단계부터 참여하여 본서에 포함된 논문의 학회 발표 때 논평을 주었던 아주대학교 김서용 교수와 세종대학교 이창길 교수께 감사한다. 끝으로 본서의 편집 과정에서 도움을 준 고려대학교 박사과정의 김소희, 김영은, 김현정, 정기훈, 정민경 연구원 및 박영사 편집부의 김효선 씨에게 고마움을 표한다.

박종민
Information Provided By: :

Author Introduction
윤견수
(지은이)
고려대학교 행정학 박사 현 충주대학교 행정학과 교수
박종민
(지은이)
University of California, Berkeley 정치학 박사 고려대학교 행정학과 교수
김두래
(지은이)
미국 Michigan State University에서 정치학 박사를 취득하고 고려대학교 정경대학 행정학과 교수로 재직 중이다. 한국행정학회 국제협력위원장, 연구이사, 편집이사로 봉사하였다. 연구 분야는 정부제도, 정치와 관료제, 정책과정 등이다. 논문으로 "Decentralization, Government Capacity, and Environmental Policy Performance"(2017년), "정부관료제의 민주적 책임성: 한국의 제도적 조건에 대한 공간이론적 분석"(2014년), "Political Control and Bureaucratic Autonomy Revisited: A Multi-Institutional Analysis of OSHA Enforcement"(2008년) 등이 있다. Routledge(2014년)와 Pion(2013년)의 학술상을 받았다.
김지성
(지은이)
University at Albany, State University of New York 행정학 박사 고려대학교 정부학연구소 연구교수
임현
(지은이)
고려대학교 행정학과 교수. 주요 저·역서 및 논문: '독일 연방회계검사원의 독립성에 대한 검토' '노후소득보장수단으로서의 기초연금제도의 적정성에 대한 검토' '정책과 법의 관계에 대한 모색' '현행 부담금제도의 법적 쟁점'.
장용진
(지은이)
American University 행정학 박사 International University of Japan 조교수
최용선
(지은이)
고려대학교 행정학 박사 (전) 고려대학교 정부학연구소 연구교수
Information Provided By: :

Table of Contents
제1장 거버넌스와 관료제(박종민)	1 
Ⅰ. 머리말 _ 1 
Ⅱ. 정부와 거버넌스 _ 3 
Ⅲ. 행정과 관료제 _ 12 
Ⅳ. 분석틀 및 사례 _ 18 

제1편 유교적 전통의 국가 
제2장 한국 관료제: 실적제의 전통과 도전(윤견수?박종민)	25 
Ⅰ. 서 론 _ 25 
Ⅱ. 전통과 유산 _ 27 
Ⅲ. 도 전 _ 33 
Ⅳ. 변화와 긴장 및 갈등 _ 43 
Ⅴ. 전 망 _ 53 

제3장 싱가포르 관료제: 실적기반 엘리트주의(임 현)	59 
Ⅰ. 개 관 _ 59 
Ⅱ. 실적주의 _ 61 
Ⅲ. 투명성 _ 72 
Ⅳ. 부패통제 _ 75 
Ⅴ. 환경: 정당 및 시민사회 _ 78 
Ⅵ. 결 론 _ 80 

제4장 중국 관료제: 경로의존성과 근대화의 한계(김지성)	85 
Ⅰ. 서 론 _ 85 
Ⅱ. 행정체계 _ 86 
Ⅲ. 행정전통 _ 88 
Ⅳ. 행정의 근대화 _ 95 
Ⅴ. 행정개혁의 경로의존성 _ 101 
Ⅵ. 요약 및 결론 _ 110 

제5장 베트남 관료제: 이상주의의 전통과 변화(김두래)	117 
Ⅰ. 역사와 전통 _ 117 
Ⅱ. 계획경제 실패와 개혁개방 _ 119 
Ⅲ. 관료제 내부 개혁 _ 122 
Ⅳ. 투명성 _ 133 
Ⅴ. 책임성 _ 137 
Ⅵ. 자율성 _ 140 
Ⅶ. 결 어 _ 142 

제2편 비유교적 전통의 국가 
제6장 필리핀 관료제: 명목적 실적주의와 정치화(장용진)	149 
Ⅰ. 전통과 유산 _ 149 
Ⅱ. 명목적 실적주의 _ 150 
Ⅲ. 신자유주의-신공공관리 개혁과 한계 _ 155 
Ⅳ. 민주화와 관료제의 정치화 _ 158 
Ⅴ. 결 론 _ 164 

제7장 말레이시아 관료제: 행정의 근대화와 개혁의 한계(임 현)	169 
Ⅰ. 개 관 _ 169 
Ⅱ. 행정 근대화와 개혁 _ 171 
Ⅲ. 개혁의 한계와 과제 _ 182 
Ⅳ. 맺는말 _ 192 

제8장 몽골 관료제: 모순과 공존(최용선)	197 
Ⅰ. 서 론 _ 197 
Ⅱ. 전통과 유산 _ 199 
Ⅲ. 개혁의 정치 _ 203 
Ⅳ. 공공부문의 개혁과정 _ 205 
Ⅴ. 개혁의 한계와 과제 _ 216 

제9장 동아시아 국가 관료제: 전통과 도전(박종민)	227 
Ⅰ. 전 통 _ 228 
Ⅱ. 환경: 정치와 사회 _ 233 
Ⅲ. 패턴: 지속과 변화 _ 238 
Ⅳ. 맺음말: 도전과 과제 _ 257 

찾아보기 _ 263