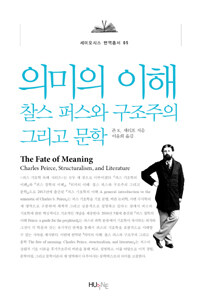 000
00000cam c2200205 c 4500
001
000045889899
005
20161206165309
007
ta
008
161206s2016 ulk b AU 001c kor
020

▼a

9791159011184

▼g

94100
020

1

▼a

9788974648336 (세트)
035

▼a

(KERIS)BIB000014220698
040

▼a

211015

▼c

211009

▼d

211009
041

1

▼a

kor

▼h

eng
082

0

4

▼a

801

▼2

23
085

▼a

801

▼2

DDCK
090

▼a

801

▼b

2016z2
100

1

▼a

Sheriff, John K.,

▼d

1944-

▼0

AUTH(211009)8646
245

1

0

▼a

의미의 이해 :

▼b

찰스 퍼스와 구조주의 그리고 문학 /

▼d

존 K. 세리프 지음 ;

▼e

이윤희 옮김
246

1

9

▼a

The fate of meaning :

▼b

Charles Peirce, structuralism, and literature
246

3

9

▼a

Fate of meaning
260

▼a

서울 :

▼b

HUiNE,

▼c

2016
300

▼a

212 p. ;

▼c

23 cm
440

0

0

▼a

세미오시스 번역총서 ;

▼v

05
504

▼a

참고문헌(p. 14)과 색인수록
536

▼a

이 역서는 2010년 대한민국 교육부와 한국연구재단의 인문한국(HK)지원사업의 지원을 받아 수행된 연구임

▼g

(NRF-2010-361-A00013)
600

1

0

▼a

Peirce, Charles S.

▼q

(Charles Sanders),

▼d

1839-1914

▼x

Influence
650

0

▼a

Literature

▼x

Philosophy
650

0

▼a

Hermeneutics
650

0

▼a

Meaning (Psychology)
650

0

▼a

Semiotics and literature
700

1

▼a

이윤희,

▼e

역

▼0

AUTH(211009)118596
900

1

0

▼a

세리프, 존 K.,

▼e

저
945

▼a

KLPA
---
Holdings Information
No.
Location
Call Number
Accession No.
Availability
Due Date
Make a Reservation
Service

No.

1

Location

Main Library/Monographs(4F)/

Call Number

801 2016z2

Accession No.

111764470

Availability

Available

Due Date

Make a Reservation

Service
Contents information
Book Introduction
세미오시스 번역총서 5권. 저자 셰리프는 문학텍스트의 의미가 이원적 기호학과 삼원적 기호학에서 각각 어떻게 다루어지는지 분석한다. 이를 위해 그가 선택한 것은 데리디의 '차연' 개념과 퍼스의 '중재' 개념이다. 의미의 운명이란 곧 의미가 다루어지는 과정과 그 결과를 통글어 가리키는 말인 셈이다. 그런 의미에서 이 책은 의미의 의미에 관한 고찰이라고 해도 좋을 것이다.
이 책의 원제는 The Fate of Meaning: Charles Peirce, Structuralism, and Literature이다. 저자 셰리프(John K.Sheriff)는 이 책에서 문학텍스트의 의미가 이원적 기호학과 삼원적 기호학에서 각각 어떻게 다루어지는지 분석한다. 이를 위해 그가 선택한 것은 데리디의 '차연(differance)' 개념과 퍼스의 '중재(mediation)' 개념이다. 의미의 운명이란 곧 의미가 다루어지는 과정과 그 결과를 통글어 가리키는 말인 셈이다. 그런 의미에서 이 책은 의미의 의미에 관한 고찰이라고 해도 좋을 것이다.
의미의 이해: 찰스퍼스와 구조주의 그리고 문학 는 "퍼스 기호학 독해 시리즈"로 기획된 마지막 책이다. <퍼스 기호학 독해 시리즈>는 퍼스 기호학의 이론, 위상, 적용의 영역에서 퍼스 기호학의 핵심적 내용을 심층적으로 고찰하고, 그의 학문적 위상을 조망하며 그것이 실생활에서 어떻게 적용될 수 있는 가를 확인함으로써 퍼스 기호학을 더 깊이 있게 이해하는 데 도움을 주기 위한 의도로 기획된 것이다.
Information Provided By: :

Author Introduction
존 K. 세리프
(지은이)
미국 베델 대학교(Bethel College) 영문학과, 어니스트 E. 리지(Ernest E. Leisy) 교수(명예교수)이다. 영문과 교수로 재직하는 동안 두 차례 베델 대학교의 임시 총장직을 포함, 교무처장직을 수행하면서 오랜 기간에 걸쳐 대학의 행정에 관여하였다. 저서로는「Charles Sanders Peirce's Guess at the Riddle: Grounds for Human Significance」와「The Good-Natured Man: The Evolution of a Moral Ideal, 1660?1800」가 있다. 그 외「A prospectus for a pragmatic reading of Hawthorne's The Scarlet Letter」을 포함, 기호학과 문학이론에 관한 논문들이 있다.
이윤희
(옮긴이)
고려대학교에서 활동기호학(Activity Semiotics)에 대한 논문으로 박사학위를 받았다. 《세미오티카⟫가 선정한 2008년 최우수 논문상(Mouton d'Or Award)을 수상했다. 주요 논문으로는 《A dialogical semiosis of traveling narratives for self-interpretation: Towards activity semiotics》 《기억, 상상, 장소 경험을 통한 기호적 사고: 문화적 리터러시를 위한 자전적 글쓰기 &lt배움의 발견&gt을 중심으로》 등이 있으며, 옮긴 책으로 ⟪퍼스 기호학의 이해⟫ ⟪퍼스 철학의 이해⟫ ⟪의미의 이해⟫가 있다. 현재 한국외국어대학교 인문한국(HK) 세미오시스 연구센터의 교수로 재직하고 있다.
Information Provided By: :

Table of Contents
일러두기 ● 5 

폴 코블리(Paul Cobley)의 한국어판 머리말 ● 7 

옮긴이의 말 ● 15 

서론 ● 29 

제 1 부 구조주의 문학 이론에서 의미의 운명 ● 39 
1. 소쉬르로 시작하기: 문장과 텍스트의 유비 ● 41 
2. 비결정적 관계로서의 독자와 텍스트 ● 61 
3. 끝없이 지연되는 의미 ● 77 

제 2 부 의미는 삼원적 관계이다. ● 99 
4. 다시 시작하기: 퍼스의 기호 이론 ● 101 
5. 예술: 가능성의 기호로서 의미 ● 125 
6. 비평: 사실의 기호로서 의미 ● 145 
7. 이론: 이성의 기호로서 의미 ● 181 

찾아보기 ● 207