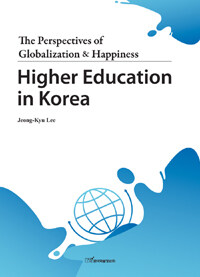 000
00000cam u2200205 a 4500
001
000045856935
005
20160108173705
008
160108s2012 ko b 001 0 eng d
010

▼a

2012520090
020

▼a

9788926836705 (pbk.)
020

▼z

9788926836712 (e-book)
035

▼a

(KERIS)REF000017092960
040

▼a

DLC

▼b

eng

▼c

DLC

▼e

rda

▼d

211009
043

▼a

a-ko---

▼a

ae-----
050

0

0

▼a

LA1333

▼b

.L43 2012
082

0

4

▼a

378.5195

▼2

23
084

▼a

378.53

▼2

DDCK
090

▼a

378.53

▼b

L478hi
100

1

▼a

이정규,

▼d

1950-.
240

1

0

▼a

Research papers.

▼k

Selections
245

1

0

▼a

Higher education in Korea :

▼b

the perspectives of globalization & happiness /

▼c

Jeong-Kyu Lee.
260

▼a

파주 :

▼b

한국학술정보,

▼c

2012.
300

▼a

269 p. ;

▼c

24 cm.
504

▼a

Includes bibliographical references and index.
650

0

▼a

Education, Higher

▼z

Korea (South).
650

0

▼a

Education, Higher

▼z

East Asia.
650

0

▼a

Education, Higher

▼x

Social aspects.
650

0

▼a

Education and globalization.
700

1

2

▼a

Lee, Jeong-Kyu,

▼d

1950-.

▼t

Globalization and higher education.
900

1

0

▼a

Lee, Jeong-Kyu,

▼d

1950-.
945

▼a

KLPA
---
Holdings Information
No.
Location
Call Number
Accession No.
Availability
Due Date
Make a Reservation
Service

No.

1

Location

Main Library/Western Books/

Call Number

378.53 L478hi

Accession No.

111749036

Availability

Available

Due Date

Make a Reservation

Service
Contents information
Book Introduction
약 10년 동안 한국의 고등교육을 세계화와 행복의 관점에서 탐구하여 국제연합, 미국, 영국, 캐나다의 국제학술지에 게재되었던 학술 논문을 모아 출판한 것이다. 이 학술 서적은 국내외 독자들에게 한국 고등교육과 관련된 세계화와 행복이라는 두 가지 주제를 소개하고 있다.
이 책은 약 10년 동안 한국의 고등교육을 세계화와 행복의 관점에서 탐구하여 국제연합, 미국, 영국, 캐나다의 국제학술지에 게재되었던 학술 논문을 모아 출판한 것이다. 이 학술 서적은 국내외 독자들에게 한국 고등교육과 관련된 세계화와 행복이라는 두 가지 주제를 소개하고 있다. 세계화는 문명사적 조류로서뿐만 아니라 동시대의 주요한 담론의 주제인 반면에, 행복은 과거와 현재의 중요한 삶의 목표이자 미래의 주요한 삶의 가치이다. 비록 이 주제들이 한국 고등교육의 상이한 주제와 양상을 탐구/논의하고 있을지라도, 저자는 이 책이 독자들에게 한국 고등교육에 있어서 세계화와 행복에 관한 문제와 관점을 이해할 수 있도록 유용하고 가치 있는 정보를 제공해줄 수 있으리라 믿는다.

이 책은 크게 두 부분으로 나누어, 일곱 개의 장, 그리고 찾아보기로 구성되어 있다. 첫 부분은 네 개의 장으로 이루어져 한국에 초점을 두고 동아시아 국가들의 고등교육과 세계화를 논술하고 있다. 제 1장은 한국의 관점에서 세계화와 고등교육을 기술하고, 제 2장은 세계화의 관점에서 동아시아 고등교육에 있어서 아시아적 가치를 검토하고, 제 3장은 한국을 포함한 동아시아 국가들의 고등교육과 문화에 대한 새로운 패러다임을 탐색하고 있으며, 그리고 제 4장은 한국 고등교육에 있어서 세계화와 유교 문화에 대해 논의하고 있다.

둘째 부분은 세 개의 장을 이루어 행복과 고등교육을 탐구하고 있다. 제 5장은 동양과 서양의 관점에서 교육과 행복의 관계를 논술하고, 제 6장은 한국 고등교육의 관점에서 대학교육이 행복한 삶을 위한 황금 열쇠인가를 기술하고 있으며, 그리고 마지막인 7장에서 정보시대에 있어서 고등교육과 행복을 논의하고 있다.


Information Provided By: :

Author Introduction
이정규
(지은이)
Lee, Jeong-Kyu [Jeong-Kyu Lee] Ph.D., an educational scholar, is imprinted; on the 2007 Edition of Marquis Who's Who in the World and on the 2007 Edition of Marquis Who's Who in America; on the Dictionary of International Biography (2008) of International Biographical Centre (IBC) in Cambridge, the UK; and on the Great Minds of the 21st Century (2008) in American Biographical Institute (ABI). Dr. Lee is the former President of Central College in British Columbia, Canada, Guest Scholar at the University of British Columbia in Canada, Research Fellow at the Korean Educational Development Institute (KEDI) in Seoul, South Korea, and Joint Professor at Hongik University in Seoul, South Korea. He is also a former columnist at the Korean University Newspaper (Network), http://www.unn.net, and a reviewer of international scholarly journals, both Radical Pedagogy and Globalization and Health. The author obtained his Ph.D. degree in Educational Administration (Higher Education) at the Graduate School of The University of Texas at Austin in the United States of America. Dr. Lee also studied German, ancient Western philosophy, educational psychology, and educational administration at Trier University in Germany, The University of Alberta in Canada, and The University of Montana in the United States of America. His main teaching and research interests are leadership and organizational culture, Korean higher education and culture, social and ethical values in education, educational administration and policy, university policy analysis and university evaluation, globalization and higher education, and education and happiness. A number of his books and articles were published or introduced in the U.S., the U.K., Canada, Australia, France, Mexico, Spain, Brazil, India, China, South Africa, OECD, UNESCO, UN, and South Korea.
Information Provided By: :

Table of Contents
Preface

Acknowledgments

About the Author and Publications



Part I GLOBALIZATION AND HIGHER EDUCATION

Chapter 1 Globalization and Higher Education: A South Korea Perspective

Ⅰ. Rationale: Globalization and Higher Education	

A. Concepts of Globalization and Internationalization	

B. Rationale for Globalization	

C. Globalization and Higher Education	

Ⅱ. Internationalization and Higher Education in South Korea	

A. Historical Perspective	

B. Policies and Approaches toward Internationalization	

1. Government Policies on Internationalization in Education: National and Regional Frames

2. Institutional Approaches 	

C. Barriers and Challenges	

References	



Chapter 2 Asiatic Values in East Asian Higher Education: From a Standpoint of Globalization	

Ⅰ. Introduction	

Ⅱ. Concepts of Asiatic Values	

Ⅲ. Appearance of Asiatic Values	

Ⅳ. Positive and Negative Functions of Asiatic Values	

Ⅴ. Asiatic Values and Higher Education in East Asia	

Ⅵ. Conclusion	

References	



Chapter 3 A New Paradigm for Higher Education and Culture in East Asia

Ⅰ. The Concept of Culture	

Ⅱ. The Characteristic of East Asian Culture	

Ⅲ. Cultural Situations of East Asian Higher Education	

Ⅳ. Cultural Identity and Higher Education in East Asia	

Ⅴ. New Paradigms in East Asian Higher Education 

References	



Chapter 4 Globalization and Confucian Culture in Korean Higher Education

Ⅰ. Introduction	

Ⅱ. Globalization and Higher Education	

A. Concepts and Rationales of Globalization	

B. Globalization and Higher Education	

Ⅲ. Confucian Values and Globalization in Korean Higher Education	

Ⅳ. The Role of Confucian Culture on Globalization in Korean Higher Education	

Ⅴ. Conclusion	

References	



Part II HAPPINESS AND HIGHER EDUCATION

Chapter 5 Education and Happiness: Perspectives of the East and the West

Ⅰ. Introduction	

Ⅱ. The Concepts of Education and Happiness	

Ⅲ. Educational Principles: Confucius & Mencius vs. Plato & Aristotle	

Ⅳ. Happiness Principles: Buddhism vs. Christianity 	

Ⅴ. The Relations between Happiness and Education	

Ⅵ. Summary and Conclusion	

References	



Chapter 6 Is University Education a Golden Key for a Happy Life?	

Ⅰ. Introduction	

Ⅱ. University Education and Happiness	

A. Education and Knowledge	

B. The Functions of a University	

Ⅲ. What and Where Happiness Is: In Terms of Education	

Ⅳ. For What the Young Study in a University?	

Ⅴ. University, Is It a Golden Key for Happiness?	

Ⅵ. Summary and Conclusion	

References	



Chapter 7 Higher Education and Happiness in the Age of Information	

Ⅰ. Why Should Higher Education Pursue Happiness?	

Ⅱ. The Shapes and Characteristics of Universities in the Information Age	

Ⅲ. Higher Education and Happiness in the Internet Age	

Ⅳ. Conclusion	

References	



Index


Information Provided By: :