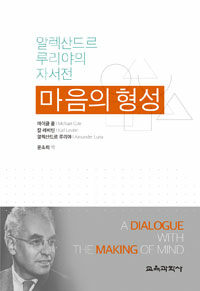 000
00000cam c2200205 c 4500
001
000045853647
005
20151229092924
007
ta
008
151211s2015 ggk b 001c akor
020

▼a

9788925409009

▼g

93180
035

▼a

(KERIS)BIB000013856853
040

▼a

222003

▼c

222003

▼d

222003

▼d

222001

▼d

211009
041

1

▼a

kor

▼h

eng
082

0

4

▼a

150.92

▼2

23
085

▼a

150.92

▼2

DDCK
090

▼a

150.92

▼b

2015
100

1

▼a

Cole, Michael,

▼d

1938-
245

1

0

▼a

마음의 형성 :

▼b

알렉산드르 루리야의 자서전 /

▼d

마이클 콜,

▼e

칼 레비틴,

▼e

알렉산드르 루리야 ;

▼e

윤초희 옮김
246

1

9

▼a

The autobiography of Alexander Luria :

▼b

a dialogue with the making of mind
246

3

9

▼a

Autobiography of Alexander Luria :

▼b

dialogue with the making of mind
260

▼a

파주 :

▼b

교육과학사,

▼c

2015
300

▼a

350 p. ;

▼c

23 cm
504

▼a

참고문헌과 색인수록
600

1

0

▼a

Lurii︠a︡, A. R.

▼q

(Aleksandr Romanovich),

▼d

1902-1977
650

0

▼a

Psychologists

▼z

Soviet Union

▼v

Biography
650

0

▼a

Psychology

▼z

Soviet Union
700

1

▼a

Levitin, Karl,

▼d

1936-2010,

▼e

저
700

1

▼a

Lurii︠ ︠a︡, A. R.

▼q

(Aleksandr Romanovich),

▼d

1902-1977.

▼t

Making of mind,

▼e

저
700

1

▼a

윤초희,

▼e

역
900

1

0

▼a

콜, 마이클,

▼e

저
900

1

0

▼a

레비틴, 칼,

▼e

저
900

1

0

▼a

루리야, 알렉산드르,

▼e

저
945

▼a

KLPA
---
Holdings Information
No.
Location
Call Number
Accession No.
Availability
Due Date
Make a Reservation
Service

No.

1

Location

Main Library/Monographs(3F)/

Call Number

150.92 2015

Accession No.

111746983

Availability

Available

Due Date

Make a Reservation

Service
Contents information
Book Introduction
알렉산드르 루리야의 자서전. 많은 부분은 루리야의 심리학적 아이디어들이 형성되고 발전되어가는 과정을 그려내고 있다. 심리학자로 첫 발을 내딛게 되는 카잔에서의 초기 경력시절, 모스크바 행(行), 모스크바에서 만난 비고츠키, 그리고 이어지는 공동연구들, 후에 논란을 일으키게 되는 비교문화 연구와 쌍생아 연구, 그리고 제2차 세계대전의 발발로 인한 진로의 변경 등에 대한 상세한 기록들이 이어진다. 그의 연구를 관통하여 흐르는 관심사는 한 마디로 고전 과학과 낭만주의 과학을 통합하려는 것이었다고 할 수 있다. 루리야의 주장대로, 심리학은 온전히 법칙정립적일 수도, 개성적일 수도 없는 인간(마음)에 대한 학문이기 때문이다.

Information Provided By: :

Author Introduction
알렉산드르 R. 루리야
(지은이)
1902년 러시아 카잔(Kazan)에서 태어나 1977년 모스크바에서 사망하였다. 카잔대학과 모스크바 의과대학을 졸업하였고 교육학과 의학으로 각각 박사학위를 취득하였다. 비고츠키와 함께 모스크바 심리학연구소에서 활동하면서 당시 내성법에 의존하던 심리학의 객관적인 방법론을 개발하는 데 전념하였다. 이후 공산주의 교육연구소, 결함학연구소, 부르덴코 신경외과학연구소 등에서 활동하였다. 한때 반(反)유대주의와 정치적 상황으로 인해 연구활동에서 위기를 맞기도 하였지만, 모스크바대학 심리학부를 설립하여 교수로 활동하였고 후에 병리학 및 신경심리학부 학장을 역임하였다. 제2차 세계대전 중에는 뇌손상 환자들을 위한 치료법 연구에 주력하였고, 이는 후에 신경심리학 및 두뇌 연구에 영향을 미쳤다. 비고츠키와 함께 문화-역사적 심리학을 창설하였지만 정부당국의 페돌로지(현재의 아동심리학) 금지령으로 인해 중ㆍ후반기에는 주로 신경심리학 연구에 전념하였다. 주요 저서로는『인간갈등의 본질(The nature of human conflicts)』(1932), 『인간의 고등피질 기능(Higher cortical functions in man)』(1962), 『뇌와 심리적 과정(Human brain and psychological processes)』(1966),『 인지발달의 사회문화적 기반(Cognitive development: Its cultural and social foundations)』(1976) 등이 있다. 임상사례에 관한 기록인『모든 것을 기억하는 남자(The mind of a mnemonist)』(1968)와『지워진 기억을 쫓는 남자(The man with a shattered world)』(1972)는 낭만주의 과학이라는 매우 독특한 장르를 탄생시켰고, 이는 후에 올리버 삭스(Oliver Sacks)에 의해 계승 발전되었다.
마이클 콜
(지은이)
캘리포니아 대학 샌디에이고 캠퍼스(UCSD), 커뮤니케이션, 심리 및 인간발달 학과(Departments of Communication, Psychology, and the Human Development)의 교수로 있다. 인디애나 대학에서 박사학위를 마치고 모스크바대학에서 알렉산드르 루리야의 지도하에 박사후 연구를 수행하였다. 비고츠키와 루리야의 이론적 관점에 입각하여 아프리카 라이베리아에서 인지발달에 대한 비교-문화연구를 수행하였고, 특히 인지발달 과정에서 문해력과 학교교육이 갖는 역할에 관심을 가졌다. 이러한 관심과 활동은 Sylvia Scribner와 공동 저술한『문해 심리학(The psychology of literacy)』(1981)에 집약되어 있다. 현재는 개인과 조직에 미치는 방과후 교육활동의 장기적 효과에 대한 연구를 수행하고 있다. 이러한 연구체계는 학교와 지역사회를 연계하고 공동체 안에서의 개인의 기술사용과 숙련에 대한 면밀한 분석을 허용함으로써 인간발달에 대한 문화-역사적 접근을 실천할 수 있게 해준다. 2010년 심리학 연구의 교육적 적용의 공로를 인정받아 미국심리학회에서 수여하는 공로상을 받았다. 인간심리에 대한 문화-역사적 접근을 미국에 소개하고 문화심리학을 창시하고 발전시키는 데 공헌하였다. 주요 저서로는『문화와 사고: 심리학입문(Culture and thought: A psychological introduction)』(1974),『사회속의 정신(Mind in society: The development of higher psychological processes)』(1978),『문화심리학(Cultural psychology: A once and future discipline)』(1996) 등이 있다.
칼 레비틴
(지은이)
1936년 러시아 브랸스크(Bryansk)에서 태어나 2010년 모스크바에서 사망하였다. 과학소설을 통해 과학을 대중화시키는 데 기여하였으며, 인공두뇌학, 인공지능, 신경심리학, 결함학에 관한 다양한 글과 과학자들의 전기를 남겼다. 대학에서는 공학을 전공하였고 1960년대부터 과학저널리스트로 활동하였다. 과학교육자선재단인'과학적 정신(Spirit of Science)'의 이사장과 국제과학역사재단의 모스크바 지회 회장직을 역임하였으며, 국제사법경제기구(IMPE), Open University, UC-San Diego에서 과학저널리즘을 가르쳤다. 저서로는『분해양식(A dissolving pattern)』(1978),『 인간은 인격체로 태어나지 않는다(One is not born a personality)』(1975), 『되돌릴 수 없는 삶(Life cannot turn back)』(1986) 등이 있다.
윤초희
(옮긴이)
연세대학교 교육학과를 졸업하고 미국 워싱턴대학교(University of Washington)에서 교육심리학으로 박사학위를 취득하였다. 주요 관심분야는 인지발달, 학습과학, 창의성, 비판적 사고 계발 등이다. 저ㆍ역서로는 『학습컨설팅: 이론과 설계』(공저, 박영스토리, 2018), 『마음의 형성: 알렉산드르 루리야의 자서전』(역, 교육과학사, 2015), 『교실에서의 창의성교육』(공역, 학지사, 2014), 『학교와 지역사회를 위한 심리 및 학습컨설팅』(공역, 센게이지러닝, 2012), 『사고와 언어』(역, 교육과학사, 2011) 등이 있다. 현재 동국대학교 교육학과 교수로 재직 중이다.
Information Provided By: :

Table of Contents
● 머리말 3 
● 편집자 서문 7 
서 문: 역사적 맥락 25 
제1장 견습 43 
제2장 모스크바 57 
제3장 비고츠키 69 
제4장 사고과정의 문화적 차이 93 
제5장 쌍생아의 정신 발달 121 
제6장 행동의 언어적 조절 147 
제7장 뇌기능 장애 165 
제8장 제2차 세계대전과 신경심리학 185 
제9장 뇌의 기제 207 
제10장 낭만주의 과학 227 
에필로그: 루리야의 초상 245 
● 참고문헌 / 289 
● 찾아보기 / 293 
루리야를 추억하며 
● 사회적 맥락 속의 루리야 299 
● 개인적 맥락 속의 루리야: 모순의 해소 323 
● 추가 참고문헌 / 349