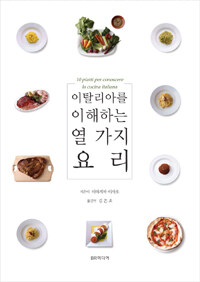 000
00000cam c2200205 c 4500
001
000045841741
005
20150822120922
007
ta
008
150821s2015 ulka 000c kor
020

▼a

9788993508291

▼g

03590
035

▼a

(KERIS)BIB000013821544
040

▼a

244007

▼c

244007

▼d

244007

▼d

211009
041

1

▼a

kor

▼h

jpn
082

0

4

▼a

641.5945

▼2

23
085

▼a

641.5945

▼2

DDCK
090

▼a

641.5945

▼b

2015
100

1

▼a

宮嶋勳,

▼d

1959-

▼0

AUTH(211009)103149
245

1

0

▼a

이탈리아를 이해하는 열 가지 요리 =

▼x

10 piatti per conoscene la cucina italiana /

▼d

미야지마 이사오 지음 ;

▼e

김은조 옮김
246

1

9

▼a

10皿でわかるイタリア料理
246

3

▼a

Jissara de wakaru itaria ryori
260

▼a

서울 :

▼b

BR미디어,

▼c

2015
300

▼a

203 p. :

▼b

천연색삽화 ;

▼c

22 cm
700

1

▼a

김은조,

▼e

역

▼0

AUTH(211009)141570
900

1

0

▼a

미야지마 이사오,

▼e

저
900

1

0

▼a

Miyajima, Isao,

▼e

저
945

▼a

KLPA
---
Holdings Information
No.
Location
Call Number
Accession No.
Availability
Due Date
Make a Reservation
Service

No.

1

Location

Main Library/Monographs(4F)/

Call Number

641.5945 2015

Accession No.

111740535

Availability

Available

Due Date

Make a Reservation

Service
Contents information
Book Introduction
열 가지 요리를 통해 이탈리아의 맛뿐만 아니라 역사와 문화까지도 엿볼 수 있는 책이다. 저자 미야지마 이사오가 이탈리아 곳곳을 돌아다니며 직접 맛보고 경험한 이탈리아 요리의 진수를 느낄 수 있다. 저자는 이탈리아를 대표하는 열 가지 요리를 선정하여 각 요리별로 역사적, 문화적 배경을 함께 소개하고 있다.

이탈리아 요리는 이제 서울의 미식을 이야기할 때 빠질 수 없는 장르다. 같은 반도 국가라는 점 외에도 이탈리아의 문화는 우리나라와 비슷한 부분이 많은데, 가정식과 레스토랑 요리 사이에 큰 격차가 없다는 점 역시 그렇다. 특히 이탈리아 음식의 대표주자로 꼽히는 파스타는 집에서도 쉽게 만들어 먹을 수 있어 젊은이들의 소울 푸드라 할 만하다.

가벼운 전채에 속하는 생 햄과 살라미, 카프레제부터 시작해 파스타, 피자, 스테이크 등의 메인 요리를 거쳐 이탈리아의 대표 디저트인 티라미수까지 총 열 가지 요리를 순서대로 소개한다. 요리마다 함께 곁들이기 좋은 이탈리아 와인에 대한 소개 역시 빼놓지 않아 독자들을 제대로 된 이탈리아의 식탁으로 안내해 준다.

저자는 요리란 문화와 사회, 역사 등의 배경과 항상 대비되며 발전해 왔다고 하면서, 이와 떨어져서는 진정한 요리를 만들기 어렵다고 주장한다. 각 요리에 대한 설명에는 간단한 레시피와 더불어 이야기처럼 풀어내는 이탈리아의 역사, 민족, 문명에 대한 이야기가 녹아있다.
"이탈리아에는 이탈리아 요리가 없다?"
우리가 알고 있는 이탈리아는 실제로는 통일된 지 2백년이 안되는 나라다. 도시국가가 할거하던 이탈리아에는 엄밀하게 말하면 '이탈리아' 요리가 있는 것이 아니라 각 '지방의' 음식이 있을 뿐이다라고 이 책의 저자는 말하고 있다. 그런 의미에서 이 책에서 소개하는 열 가지 요리 중 '이탈리아' 요리는 티라미수 하나 정도다. 그만큼 이탈리아 요리는 지방색이 강하다.

<이탈리아를 이해하는 열 가지 요리>는 열 가지 요리를 통해 이탈리아의 맛뿐만 아니라 역사와 문화까지도 엿볼 수 있는 책이다. 에스프레소 사에서 발행하는 이탈리아 와인 가이드의 테스터이자 감베로로소 사에서 발간하는 레스토랑 가이드의 암행조사원이었던 저자 미야지마 이사오가 이탈리아 곳곳을 돌아다니며 직접 맛보고 경험한 이탈리아 요리의 진수를 느낄 수 있다. 저자는 이탈리아를 대표하는 열 가지 요리를 선정하여 각 요리별로 역사적, 문화적 배경을 함께 소개하고 있다.

이탈리아 요리는 이제 서울의 미식을 이야기할 때 빠질 수 없는 장르다. 같은 반도 국가라는 점 외에도 이탈리아의 문화는 우리나라와 비슷한 부분이 많은데, 가정식과 레스토랑 요리 사이에 큰 격차가 없다는 점 역시 그렇다. 특히 이탈리아 음식의 대표주자로 꼽히는 파스타는 집에서도 쉽게 만들어 먹을 수 있어 젊은이들의 소울 푸드라 할 만하다.

저자는 가벼운 전채에 속하는 생 햄과 살라미, 카프레제부터 시작해 파스타, 피자, 스테이크 등의 메인 요리를 거쳐 이탈리아의 대표 디저트인 티라미수까지 총 열 가지 요리를 순서대로 소개한다. 요리마다 함께 곁들이기 좋은 이탈리아 와인에 대한 소개 역시 빼놓지 않아 독자들을 제대로 된 이탈리아의 식탁으로 안내해 준다.

저자는 요리란 문화와 사회, 역사 등의 배경과 항상 대비되며 발전해 왔다고 하면서, 이와 떨어져서는 진정한 요리를 만들기 어렵다고 주장한다. 각 요리에 대한 설명에는 간단한 레시피와 더불어 이야기처럼 풀어내는 이탈리아의 역사, 민족, 문명에 대한 이야기가 녹아있다.

이 책을 통해 온화한 지중해성 기후에서 얻은 훌륭한 식재료와 이탈리아인의 재능, 이탈리아의 긴 역사가 어우러져 탄생한 이탈리아 요리의 매력을 알 수 있을 것이다.
Information Provided By: :

Author Introduction
미야지마 이사오
(지은이)
1959년에 교토에서 태어나 도쿄대학교 경제학부를 졸업했다. 1983년에서 89년까지 로마의 신문사에서 근무하였으며, 현재 이탈리아와 일본에서 와인과 음식에 대해 집필활동을 하고 있다. 이탈리아에서는 2004년부터 에스프레소 이탈리아 와인 가이드의 시음 스태프, 2006년부터 감베로로소 레스토랑 가이드의 집필 스태프로 일하고 있으며 1년에 3분의 1을 이탈리아에서 보내고 있다. 일본에서는 와인 전문지를 중심으로 집필하는 동시에 와인세미나 강사로 강연을 진행하고 있다. 감수서에 <이탈리아 와인>(와인왕국 간행) 등이 있으며 BS후지의 TV프로그램 <이탈리아 극상와인 기행>의 기획, 감독, 출연을 맡았다. 2013년에 이탈리아의 그란디 크루 디탈리아Grandi Cru d'Italia 최우수외국인 저널리스트상을 수상하였다.
김은조
(옮긴이)
우리나라 최초의 레스토랑 평가서 <블루리본 서베이>의 편집장으로 일하면서 미식을 추구하는 것이 일인 동시에 생활이 되었다. 서울대학교에서 심리학을 전공하고 홍익대학교 대학원에서 광고디자인을 전공하였으며, 미국여행잡지 <트래블+레저> 한국판의 편집장을 6년 역임하였다. 또 다른 번역서로는 <파인 다이닝의 첫걸음(공역)(The Mere Mortal's Guide to Fine Dining)>, <이탈리아를 이해하는 열 가지 요리(10皿でわかるイタリア料理)>, <내가 요리에 처음 눈뜬 순간(How I Learned to Cook)>, <세기의 쉐프, 세기의 레스토랑(Don't Try This at Home)>, <디지털 이미지론(The Reconfigured Eye)>이 있다. 저서로는 <서울에서 할 수 있는 867가지>, <디저트 인 서울>이 있으며 푸드TV에서<김은조 편집장의 맛있는 골목산책> 프로그램을 진행했다.
Information Provided By: :

Table of Contents
목차
지은이 머리말 = 4
옮긴이 머리말 = 7
이탈리아 지도 = 12
첫 번째 1 요리 : 생 햄과 살라미 = 14
두 번째 2 요리 : 카프레제 = 34
세 번째 3 요리 : 알리오 올리오 에 페페론치노 = 52
네 번째 4 요리 : 카르보나라 스파게티 = 68
다섯 번째 5 요리 : 페스토 제노베제 = 86
여섯 번째 6 요리 : 리조토 = 104
일곱 번째 7 요리 : 피자 = 122
여덟 번째 8 요리 : 바냐 카우다 = 142
아홉 번째 9 요리 : 피오렌티나 스테이크 = 160
열 번째 10 요리 : 티라미수 = 182
이탈리아 와인을 즐기는 법 = 198
맺음말 = 200