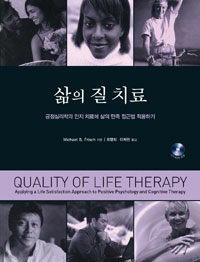 000
00000cam c2200205 c 4500
001
000045820428
005
20150116131547
007
ta
008
150116s2010 ulka b 001c kor
020

▼a

9788958327332

▼g

98180
035

▼a

(KERIS)BIB000012053302
040

▼a

211032

▼c

211009

▼d

211009
041

1

▼a

kor

▼h

eng
082

0

4

▼a

616.89/142

▼2

23
085

▼a

616.89142

▼2

DDCK
090

▼a

616.89142

▼b

2010z5
100

1

▼a

Frisch, Michael

▼q

(Michael B.)
245

1

0

▼a

삶의 질 치료 :

▼b

긍정심리학과 인지 치료에 삶의 만족 접근법 적용하기 /

▼d

Michael B. Frisch 지음 ;

▼e

최영희,

▼e

이재헌 옮김
246

1

9

▼a

Quality of life therapy :

▼b

applying a life satisfaction approach to positive psychology and cognitive therapy
260

▼a

서울 :

▼b

시그마프레스,

▼c

2010
300

▼a

xii, 412 p. :

▼b

삽화 ;

▼c

28 cm +

▼e

전자 광디스크 (CD-ROM) 1매
504

▼a

참고문헌(p. [395]-406)과 색인수록
650

0

▼a

Cognitive therapy
650

0

▼a

Positive psychology
650

0

▼a

Quality of life
700

1

▼a

최영희,

▼e

역

▼0

AUTH(211009)20907
700

1

▼a

이재헌,

▼e

역

▼0

AUTH(211009)81949
945

▼a

KLPA
---
Holdings Information
No.
Location
Call Number
Accession No.
Availability
Due Date
Make a Reservation
Service

No.

1

Location

Science & Engineering Library/Sci-Info(Stacks1)/

Call Number

616.89142 2010z5

Accession No.

121231908

Availability

Available

Due Date

Make a Reservation

Service
Contents information
Book Introduction
이 책은 인지 치료와 긍정심리학의 통합을 제안하면서 긍정심리학의 새롭고 포괄적인 접근을 보여 준다. 이 책에서는 내담자들의 부정적인 기분만을 다룬다고 해서 그들이 행복해지는 것은 아니며, 진정 행복해지기 위해서는 긍정적인 정서와 삶의 만족도를 보다 새롭고 확장된 치료적 시각으로 바라봐야 한다고 설명한다.
이 책은 인지 치료와 긍정심리학의 통합을 제안하면서 긍정심리학의 새롭고 포괄적인 접근을 보여 준다. 이 책에서는 내담자들의 부정적인 기분만을 다룬다고 해서 그들이 행복해지는 것은 아니며, 진정 행복해지기 위해서는 긍정적인 정서와 삶의 만족도를 보다 새롭고 확장된 치료적 시각으로 바라봐야 한다고 설명하고 있다. 치료자들은 이 책에 나와 있는 긍정심리학의 접근법과 자신의 치료법을 통합시켜 한 단계 높은 치료법을 임상에서 적용할 수 있을 것이다. 또한 첨부된 CD에는 이 책에서 다루는 모든 것들을 활용한 연습에 대한 자세한 설명과 작업지를 담아 임상 치료에서 활용할 수 있도록 했다.
Information Provided By: :

Author Introduction
마이클 프리슈
(지은이)
삶과 행복의 질을 다루는 저명한 연구자이며 임상의이다. 20년 동안 프리치 박사는 베일러 대학의 심리 신경학과의 임상심리분야 긍정심리학 코치이며 교수이다. 그는 <인생의 치료의 질>의 저자이다.
최영희
(옮긴이)
고려대학교 의과대학 의학과 졸업 정신과 전문의, 의학박사 전 미국 UCLA 산하 Research Center for Severe Mental Illness의 Clinical and Research Fellowship 계요병원 진료부장 인제대학교 서울백병원 신경정신과 책임교수 한국인지행동치료학회 회장 현 ACT(Academy of Cognitive Therapy)의 Fellow ISST(International Society of Schema Therapy) certified Schema Therapist 메타 통합심리치유 연구소장 홈페이지 www.mettaa.com
이재헌
(옮긴이)
정신건강의학과 전문의. 고려대 의학과를 졸업하고 성균관대 의학과에서 정신건강의학 석·박사 학위를 받았다. 현재 캐나다 토론토대학 의과대학 정신건강의학과 Lecturer, 한국정신종양학회 평이사, 한국정신분석학회 총무이사, 한국정신신체의학회 정보이사, 캐나다 토론토 정신분석연구소(Toronto Institute of Psychoanalysis) 정신분석가 Candidate이다. 캐나다 토론토대학 의과대학 정신건강의학과 방문교수, 고려대 안산병원 정신건강의학과 부교수, 국립재활원 정신건강의학과 과장 등을 역임했다. 저서 및 역서로는 『삶의 질 치료』(2010, 시그마프레스), 『만성질환자를 위한 스트레스 관리』(2014, 시그마프레스), 『정신종양학 입문』(2019, 국립암센터) 등이 있다.
Information Provided By: :

Table of Contents
제1부 | 소개와 이론 
제1장 삶의 질 치료(QOLT):소개 
제2장 고전과 현인들의 행복에 대한 고찰 
제3장 삶의 질 이론 
제4장 삶의 질 치료방법 

제2부 | 삶의 질 치료의 핵심 기법 
제5장 삶의 질 치료 평가:삶의 질과 전통적인 건강 평가의 통합 
제6장 내담자와의 사례개념화 공유 
제7장 삶의 질 치료의 세 가지 기둥:내적 풍요로움, 평온의 시간, 의미 찾기 
제8장 행복에 이르는 다섯 경로와 다른 CASIO 기법 
제9장 만족 교리:삶의 질 치료에 있어서의 주요개념과 기술 요약 
제10장 목표추구에 있어서의 감정 조절과 삶 관리 기술 

제3부 | 영역별 중재방법 
제11장 목표와 가치 그리고 영적인 삶 
제12장 자존감 
제13장 건강 
제14장 관계 
제15장 일과 은퇴 
제16장 놀이