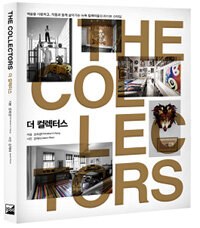 000
00927namcc2200289 c 4500
001
000045801173
005
20140603171927
007
ta
008
140603s2014 ulkac 000c kor
020

▼a

9791185042114

▼g

13600
040

▼a

211009

▼c

211009

▼d

211009
082

0

4

▼a

700.23

▼2

23
085

▼a

700.23

▼2

DDCK
090

▼a

700.23

▼b

2014
100

1

▼a

강희경
245

1

0

▼a

더 컬렉터스 =

▼x

The collectors /

▼d

강희경 지음 ;

▼e

강재석 사진
246

3

1

▼a

Collectors
260

▼a

서울 :

▼b

1984,

▼c

2014
300

▼a

215 p. :

▼b

삽화(일부천연색), 초상화 ;

▼c

25 cm
500

▼a

강희경의 영어이름은 'Christina Kang'이고 강재석의 다른이름은 'Janson River' 임
500

▼a

예술을 사랑하고, 작품과 함께 살아가는 뉴욕 컬렉터들의 라이프 스타일
700

1

▼a

강재석,

▼e

사진
900

1

0

▼a

Kang, Christina,

▼e

저
900

1

0

▼a

Kang, Jai-seok,

▼e

사진
900

0

0

▼a

Janson River,

▼e

사진
945

▼a

KLPA
---
Holdings Information
No.
Location
Call Number
Accession No.
Availability
Due Date
Make a Reservation
Service

No.

1

Location

Science & Engineering Library/Sci-Info(Stacks1)/

Call Number

700.23 2014

Accession No.

121229873

Availability

Available

Due Date

Make a Reservation

Service
Contents information
Book Introduction
15년 이상 뉴욕 미술 시장에서 아트 컨설턴트로 활동하고 있는 패러다임 아트 컴퍼니 강희경 대표가 수많은 아티스트, 컬렉터, 아트 딜러들 중 취향이 명확하고 독특하게 반영된 컬렉션을 만들어 가는 10명의 컬렉터들을 인터뷰한 이야기이다. '왜 사람들은 예술이 중요하다고 말하는가, 왜 사람들은 예술작품과 함께 살아가는가, 왜 그들은 작품을 구입하는 데 막대한 비용을 지불하는가, 예술을 사랑하는 사람들이 추구하는 삶의 가치는 무엇인가?' 이런 궁금증에서 시작한 인터뷰이다.

"컬렉터의 집을 방문한다는 것은 그 사람의 마음으로 들어가는 것과 같습니다. 집안에 놓인 작품들을 보는 것만으로도 그 사람의 성격, 가치관, 인생을 미루어 짐작해볼 수 있기 때문입니다. 이 세상에는 다양한 사람들의 이야기가 존재하고, 그에 따른 다양한 라이프 스타일을 발견할 수 있습니다."라고 저자는 그 과정을 설명한다.
예술을 사랑하고, 작품과 함께 살아가는 뉴욕 컬렉터들의 라이프 스타일

컬렉터란 무엇인가?
컬렉터는 자신이 좋아하는 분야의 예술품을 꾸준히 사 모으고, 감상하고, 즐기고, 공유하는 사람을 가리킨다. 컬렉터라 하면 '재력가' 또는 '재테크'라는 단어를 먼저 떠올리는 사람들이 많을 것이다. 그러나 그보다 우선순위인 것은 '예술을 사랑하는 마음'이다. 컬렉터는 꼼꼼한 사전조사와 작품 탐구를 거쳐 자신의 경제적 능력이 허락하는 한도에서 컬렉션을 구매한다. 단순한 수집이라면 그런 과정이 필요 없을 것이다.

컬렉터의 집을 찾아가다
이 책은 15년 이상 뉴욕 미술 시장에서 아트 컨설턴트로 활동하고 있는 패러다임 아트 컴퍼니 강희경 대표가 수많은 아티스트, 컬렉터, 아트 딜러들 중 취향이 명확하고 독특하게 반영된 컬렉션을 만들어 가는 10명의 컬렉터들을 인터뷰한 이야기이다. '왜 사람들은 예술이 중요하다고 말하는가, 왜 사람들은 예술작품과 함께 살아가는가, 왜 그들은 작품을 구입하는 데 막대한 비용을 지불하는가, 예술을 사랑하는 사람들이 추구하는 삶의 가치는 무엇인가?' 이런 궁금증에서 시작한 인터뷰이다. "컬렉터의 집을 방문한다는 것은 그 사람의 마음으로 들어가는 것과 같습니다. 집안에 놓인 작품들을 보는 것만으로도 그 사람의 성격, 가치관, 인생을 미루어 짐작해볼 수 있기 때문입니다. 이 세상에는 다양한 사람들의 이야기가 존재하고, 그에 따른 다양한 라이프 스타일을 발견할 수 있습니다."라고 저자는 그 과정을 설명한다.

컬렉션을 이해하다
많은 컬렉터들이 한목소리로 말하는 것은 소유를 목적으로 컬렉션하지 않는다는 것, 자신보다 더 관심을 가지고 있을 사람들을 위해 소장한 것을 공개하여 공유하는 것을 미덕으로 꼽고 있다. "아프리칸 예술을 이해하는 데에 그 겉모습만 보아서는 곤란하지요. 까만 피부 속에 가려진 그들의 진면목과 정신을 보아야 하죠. 처음 아프리카 예술의 진수를 이해한 사람들은 영혼이 깨어 있는 소수의 서양 예술가들이었어요. 그들은 아프리카 조각에 깃들어 있는 강렬한 예술 정신에 전율했죠. 피카소, 모딜리아니, 마티스, 에밀 놀데 등이 바로 그들입니다. 그들은 아프리카 조각에서 영감을 받고 또 다른 위대한 예술 창조의 원천을 마련했던 것이죠." 저자가 인터뷰한 보 조셉의 말이다.

컬렉션을 대하는 자세
컬렉션을 단순한 투기의 도구로 보는 사회적 인식이 바뀌어야 한다. 컬렉션이 풍성해지면 많은 사람들이 예술과 문화를 이해하고 감상할 기회도 늘어난다. 이 책을 통해 예술은 '나와 동떨어진 것'이 아니라, '삶에서 가까이 보고 느끼고 공유할 수 있는 소중한 것'이라는 것을 함께 공감하고, 삶의 행복을 만나는 분들이 더 많아지길 바란다.
Information Provided By: :

Author Introduction
강희경
(지은이)
스위스 제네바에서 고등학교를 마치고 로드 아일랜드 대학교Rhode Island School of Design에서 텍스타일 디자인을 공부한 후, 뉴욕대학교 대학원New York University에서 예술경영을 전공하였다. 1999년, 아트 컨설팅 회사인 패러다임 아트 컴퍼니Paradigm Art Company를 뉴욕 맨해튼에 설립하고 15년 이상 뉴욕 미술 시장에서 아트 컨설턴트로 활동하고 있다. 뉴욕을 넘어 국내외 주요기업, 미술관, 갤러리 및 개인 컬렉터를 위한 아트 관련 어드바이징을 활발히 하고 있으며, 2013년 광주 디자인 비엔날레 국제전에서 '예술이 된 가구' 전시 기획을 맡았다. 현재는 이화여자대학교 디자인대학원 겸임교수로 있다.
강재석
(사진)
서울에서 태어나 뉴욕에서 활동하는 사진가이다. 한성대학교 산업 디자인학과 졸업, 2003년 홍익대학교 일반대학원 사진학과를 거쳐 2006년 뉴욕시립대학교인 브루클린 대학교에서 순수미술을 전공하였다. 2009년엔 실버마인 길드 아트센터Silvermine Guild Arts Center에서 주관한 전미 50인의 판화가에 뽑혀 유일한 한국작가로 전시에 참여하였다. 이듬해엔 북미 판화 비엔날레에 발탁되어 더 덴포스 뮤지엄 오브 아트The Danforth Museum of Art에서 전시, 현재까지 사진과 판화작업으로 30번의 개인전과 그룹전을 뉴욕과 다른 도시에서 열었다. 현재 뉴욕 브루클린에 거주하며 퀸즈에 마련한 스튜디오에서 상업사진뿐만 아니라 개인 작품활동과 다른 예술가들과의 꾸준한 합동작업에 몰두하고 있다.
Information Provided By: :

Table of Contents
1 Bo Joseph 보 조셉 
2 Cesar Llacuna 시저 야쿠나 
3 Frederieke Taylor 프레데릭 테일러 
4 Lee Ma 리 마 
5 Maura Kehoe Collins 마우라 케호 콜린스 
6 Michael Steinberg 마이클 스타인버그 
7 Noel Kirnon 노엘 커넌 
8 Roya Khadjavi-Heidari 로야 카다비 히다리 
9 Tim Nye 팀 나야 
10 Sandra Gering 샌드라 게링 

Epilogue / Christina H. Kang 강희경