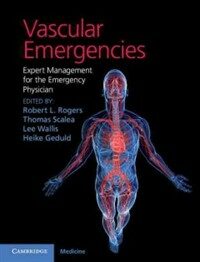 000
02036camuu22002894a 4500
001
000045777487
005
20131210105742
008
120828s2013 enka b 001 0 eng
010

▼a

2012035055
020

▼a

9781107035027 (hardback)
035

▼a

(KERIS)REF000016921330
040

▼a

DNLM/DLC

▼c

DLC

▼d

211009
042

▼a

pcc
060

1

0

▼a

WG 500
082

0

0

▼a

616.8/1025

▼2

23
084

▼a

616.81025

▼2

DDCK
090

▼a

616.81025

▼b

V331
245

0

0

▼a

Vascular emergencies :

▼b

expert management for the emergency physician /

▼c

editor-in-chief, Robert L. Rogers ; editor, Thomas Scalea ; associate editors, Lee Wallis, Heike Geduld.
260

▼a

Cambridge :

▼b

Cambridge University Press,

▼c

2013.
300

▼a

xii, 288 p. :

▼b

ill.(some col.) ;

▼c

26 cm.
504

▼a

Includes bibliographical references and index.
520

▼a

"Vascular emergencies are common in the practice of emergency medicine, and emergency care providers will no doubt encounter these entities on a day-to-day basis in the emergency department. Of all of the clinical entities in the house of medicine, vascular emergencies typically are the most time sensitive, and the patients with these conditions tend to be the sickest. Vascular emergencies by their very nature are limb and life threatening, and emergency physicians and other acute care providers should be expert in the care and disposition of this group of patients in order to ensure an optimal outcome. This book, developed by emergency physicians, vascular surgeons, and trauma surgeons who know what it is like to see patients day in and day out, will focus on the acute presentation of vascular emergencies in the emergency department. The overall aim of the book is to provide practical, useful information that will allow for the delivery of excellent medical care"--Provided by publisher.
650

1

2

▼a

Vascular Diseases

▼x

therapy.
650

2

2

▼a

Emergencies.
650

2

2

▼a

Vascular Diseases

▼x

diagnosis.
700

1

▼a

Rogers, Robert L.,

▼d

1970-.
---
Holdings Information
No.
Location
Call Number
Accession No.
Availability
Due Date
Make a Reservation
Service

No.

1

Location

Medical Library/Monographs(3F)/

Call Number

616.81025 V331

Accession No.

131047780

Availability

Available

Due Date

Make a Reservation

Service
Contents information
Table of Contents
Preface; List of contributors; Part I. Cerebrovascular Disease Jonathan Edlow: 1. Cerebral sinus venous thrombosis Jonathan C. Roberts and Christopher M. Fischer; 2. Acute ischemic stroke Cemal B. Sozener and Phillip A. Scott; 3. Intracerebral hemorrhage Lauren M. Nentwich and Joshua N. Goldstein; 4. Aneurysmal subarachnoid hemorrhage Jonathan Edlow; 5. Blunt and penetrating injuries to the neck Niels K. Rathlev and Joseph C. Schmidt; 6. Cervical artery dissection Bo E. Madsen and Selim H. Magdy; Part II. Acute Aortic Disease John A. Elefteriades: 7. Acute aortic dissection John A. Elefteriades and Samuel Youssef; 8. Acute aortic occlusion Akhilesh Jain, Jeffrey Indes, John A. Elefteriades and Bart E. Muhs; 9. Ruptured abdominal aortic aneurysms Matthew K. Folstein, Karan Chopra and Kapil Gopal; 10. Blunt aortic injury David J. Skarupa and Jay Menaker; 11. Thoracica aortic aneurysm Bart Muhs and John A. Elefteriades; Part III. Extremities Kapil Gopal: 12. Acute upper limb ischemia Kamil Vallabh; 13. Acute atraumatic lower limb ischemia Thomas S. Monahan; 14. Extremity aneurysms Kristian A. Ulloa; 15. Evaluation and management of thrombosed/occluded bypass grafts Jonathan Kittredge and Kapil Gopal; 16. Penetrating extremity trauma ? vascular aspects Timothy Craig Hardcastle, Christopher Venter and Daan den Hollander; Part IV. Visceral Arterial/Venous Emergencies Joe Martinez: 17. Acute mesenteric ischemia George C. Willis; 18. Acute visceral venous disease Matthew K. Folstein, Karan Chopra and Kapil Gopal; Part V. Acute Venous Thromboembolic Disease Mike Mccurdy: 19. Upper extremity deep venous thrombosis Majid Afshar and Nirav G. Shah; 20. Lower extremity deep venous thrombosis Leann Silhan and Robert M. Reed; 21. Pulmonary embolism Samantha L. Wood and Robert M. Reed; 22. Thrombolytic therapy for venous thromboembolism Sa'ad Lahri; Part VI. Use of Ultrasound in the Emergency Department Brian Euerle: 23. Ultrasound-guided central venous access Sarah K. Sommerkamp and Alisa Gibson; 24. Use of ultrasound to assess the patient with hypotension and shock Leah Bright and Beatrice Hoffman; 25. Use of ultrasound to assess abdominal vascular emergencies Sam Hsu; Part VII. Miscellaneous Haney Mallemet: 26. Hemodialysis access emergencies Eugene J. Schweitzer; 27. Complications of central venous catheterization Ronald Tesoriero; 28. Complications of cardiac catheterization James T. DeVries; 29. Vascular manifestations of systemic autoimmune diseases Raymond Flores; Index.
Information Provided By: :