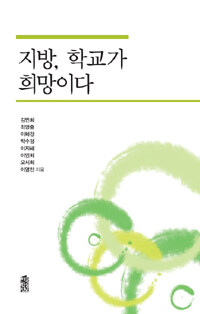 000
00963camcc2200337 c 4500
001
000045769428
005
20131016094111
007
ta
008
131010s2013 ggka b 000c kor
020

▼a

9788926846315

▼g

93370
035

▼a

(KERIS)REQ000029491419
040

▼a

211017

▼c

211017

▼d

211009
082

0

4

▼a

379.152

▼2

23
085

▼a

379.152

▼2

DDCK
090

▼a

379.152

▼b

2013
245

0

0

▼a

지방, 학교가 희망이다 /

▼d

김민희 [외] 지음
260

▼a

파주 :

▼b

한국학술정보,

▼c

2013
300

▼a

157 p. :

▼b

삽화 ;

▼c

23 cm
500

▼a

공저자: 최영출, 이혜정, 박수정, 이지혜, 이인회, 오세희, 이영찬
500

▼a

부록: 농어촌 교육현장, 학부모의 목소리
504

▼a

참고문헌: p. 156-157
700

1

▼a

김민희,

▼e

저

▼0

AUTH(211009)97031
700

1

▼a

최영출,

▼e

저

▼0

AUTH(211009)117260
700

1

▼a

이혜정,

▼e

저

▼0

AUTH(211009)63222
700

1

▼a

박수정,

▼e

저

▼0

AUTH(211009)124380
700

1

▼a

이지혜,

▼e

저

▼0

AUTH(211009)20487
700

1

▼a

이인회,

▼e

저

▼0

AUTH(211009)69348
700

1

▼a

오세희,

▼e

저

▼0

AUTH(211009)78419
700

1

▼a

이영찬,

▼e

저
945

▼a

KLPA
---
Holdings Information
No.
Location
Call Number
Accession No.
Availability
Due Date
Make a Reservation
Service

No.

1

Location

Main Library/Monographs(3F)/

Call Number

379.152 2013

Accession No.

111704387

Availability

In loan

Due Date

2023-03-02

Make a Reservation

Available for Reserve

Service
Contents information
Book Introduction
지방교육의 모든 것을 포괄하는 내용을 담아 지방교육의 현실을 쉽게 이해할 수 있도록 하였으며, 더 나아가 지방교육의 희망과 비전을 이야기하는 데 중요한 초석이 되도록 만들었다.

지방교육이라는 공통분모를 가지고 오랫동안 함께 연구를 하게 된 저자들이 '지방의 경쟁력, 지방과 수도권의 격차, 좋은 학교, 진로, 교육청, 학교운영위원회, 재정, 학부모회' 등을 '지방'의 관점에?다시 보기를 시작하였고, 지방의 교육이 수도권 못지않게 어떻게 발전해야 하는지 등 지방교육에 대해 치?하게 고민했습니다.
그 결과로 만들어진 이 책은 지방교육의 모든 것을 포괄하는 내용을 담아 지방교육의 현실을 쉽게 이해할 수 있도록 하였으며, 더 나아가 지방교육의 희망과 비전을 이야기하는 데 중요한 초석이 되도록 만들었습니다.

Information Provided By: :

Author Introduction
최영출
(지은이)
[학력 및 소속] - 정책학 박사, 영국 뉴캐슬대학교 - 현, 충북대학교 행정학과 교수, 한국비교정부학회 회장 [주요 경력] - 대통령직속 지역발전위원회 위원(공공기관지방이전 분과위원장) - 행정안전부 지방자치단체 합동평가단장 및 합동평가위원장 - 한국정책분석평가학회 회장 [주요 실적] - 주요 인도적 기구와의 전략적 협력방안 연구(KOICA, 2021) - 포스트 코로나 시대 아프리카 ICT 국제개발협력 수요 및 한국의 협력방안(대외경제정책연구원, 2021) - 국제협력성과 장기추적조사 및 정성지표 개발 연구(2020, 한국연구재단) 외 Young-Chool Choi is Director of International Development Institute and Professor of Public Administration at Chungbuk National University, Korea. His main academic interests are policy analysis and evaluation, international development cooperation, and educational policies. He received his Ph.D. degree from the University of Newcastle upon Tyne, UK. He worked as Senior Policy Analyst at the Northern Development Agency, a regional development agency in the UK, and previously as a Senior Research Fellow at the Korea Research Institute for Local Administration, Korea. He is currently the President of Korean Association for Comparative Government Studies.
이혜정
(지은이)
서울대학교 교육학과 졸업 서울대학교 교육학박사 현 한남대학교 교직과 교수 관심분야: 교육평등, 교육격차, 공교육내실화, 학력주의, 교육열
이지혜
(지은이)
대구대학교 영어교육학과 졸업 충북대학교 교육학박사 현 서원대학교 교육학과 교수 관심분야: 긍정심리, 학습심리, 진로교육, 인성교육
이인회
(지은이)
학 력 미국 University of Bridgeport(교육학 박사) 현 직 제주대학교 교육대학원 교육학과 교수 연구분야 학교변화, 학교컨설팅, 교육협력, 마을교육공동체 등 주요저서 오늘의 교육 내일의 교육정책(공저, 학지사, 2021) 마을로 돌아온 학교: 마을교육학의 기초(교육과학사, 2020) 제주 교육 들여다보기(교육과학사, 2017)
오세희
(지은이)
고려대학교 행정학과 졸업 동아대학교 행정학박사 현 인제대학교 행정학과 교수 관심분야: 교육행정, 교육재정, 인사행정, 교육거버넌스, 조직관리
이영찬
(지은이)
교육부 주요 관심분야: 교육행정.정책, 학교교육, 교원교육, 고등교육
김민희
(지은이)
대구대학교 사범대학 교직부 교수로 재직하고 있다. 주로 교직 과목인 교육행정 및 교육경영 강의를 담당하지만 선택 교양 과목으로 창의 설계, 취업 설계 등의 프로젝트 수업도 담당하고 있다. 주요 연구 주제는 교육 재정, 교육 조직 및 인사, 교육정책 평가 등 초·중등 분야에서 고등교육 분야를 아우르는 교육행정 영역이다. 주요 논문으로는 "교육 예산 지출 변동 패턴 분석 연구"(2016), "지방 교육재정 평가 제도의 성과와 과제"(2016), "Measuring Efficiencies of Higher Education Using DEA"(2016), "Leadership Qualities of Local Government Chiefs for Local Development : Application of Cluster Analysis and Focus Group Interview"(2015) 등이 있다. 저서로는 『지방, 학교가 변하고 있다』(2016)와 『교육재정론』(2014) 등이 있다.
박수정
(지은이)
역사를 좋아하고 신문기자가 되고 싶어 서울대학교 역사교육과에 진학하였다. 사범대학에서 공부하다 보니 교육학에 매력을 느꼈고, 서울대학교 교육학과 대학원에 진학하여 교육행정학을 전공하였다. 석사과정을 마치고 역사교사로 근무하였고, 박사과정을 마치고 2010년부터 충남대학교 교육학과 교수로 재직하고 있다. 교사 전문성 개발, 학교 변화, 지방교육자치, 교육행정사, 팀학습 등을 전문적으로 연구하고 있으며, 현장과 소통하는 연구자를 꿈꾼다. 대학에서 수업하는 교수자이기에, 팀 학습과 관련되는 교수법을 전문적으로 공부하고 수업 사례를 논문과 책으로 발표하였다. 전국의 대학교와 전문대학에서 100회 이상 교수법 특강 및 워크숍을 실시하였고, '팀 학습' 방식의 실습 중심으로 진행하였다. 이러한 강의 콘텐츠와 필요한 설명을 책으로 충분히 담고자 하였다. 당초 '수업·강의·연수에서 팀 학습'을 책으로 구상하다가, 2020년부터 전면적인 원격교육 상황에 마주하게 되어 『온라인 수업에서 팀 학습 어떻게 할까』를 먼저 집필하였다. 대면과 비대면 교육 상황 모두에서 협력적인 팀 학습을 운영할 수 있게 되었다고 긍정적으로 생각하고자 한다. 이 책이 온오프 팀 학습에서 적절히 활용되기를 기대한다. ◆ 교수법 특강: 팀 학습, 좋은 수업, 학습자 중심 교육, 수업 컨설팅, 마이크로티칭, 교수자 학습공동체 등 ◆ 이메일: edupark37@gmail.com ◆ 주요 경력 현) 충남대학교 교육학과 교수 충남대학교 대학교육개발센터장, 교육연구소장, 교직부장 한국교육행정학회, 한국교원교육학회 이사 교육부 혁신공유대학 선정평가위원 교육부 전문대학 마이스터대학 선정평가위원 교육부 전문대학 링크플러스 선정평가위원 교육부 교원양성기관역량진단 실사평가위원 교육부 시도교육청 평가위원 ◆ 주요 저서 『오늘의 교육 내일의 교육정책』(공저, 학지사, 2021) 『한국 지방교육자치론』(공저, 학지사, 2018) 『학교컨설팅의 이론과 실제』(공저, 학지사, 2017) 『한국 교육행정사 탐구』(학지사, 2016) 『대학 수업의 탐구와 성찰』(충남대학교 출판문화원, 2015) 『학교컨설턴트 가이드북』(공저, 학지사, 2015)
Information Provided By: :

Table of Contents

목차
머리말 = 4
01. 지방교육과 경쟁력은 어떤 관계인가? / 최영출[충북대]
 지방교육과 경쟁력 바로 알기 = 15
 지방교육의 경쟁력은 어떻게 높일 수 있을까? = 17
 학교와 교실 개방: 영국 사례 = 19
 지방교육의 경쟁력은 학생의 성취도와 만족도를 높이는 것으로 이어질 것이다 = 20
02. 지역 간 교육격차, 어떻게 이해되어야 할까? / 이혜정[한남대]
 지역 간 교육격차는 왜 나타나는 것일까? = 26
 우리나라의 지역 간 교육격차, 어느 정도일까? = 27
 교육격차, 어떻게 이해할 수 있을까? = 38
 교육격차를 해결하려면 어떤 노력이 필요할까? = 41
 지역격차 해결, 배려와 나눔의 실천이 필요하다 = 44
03. 우리 동네와 학교의 교육문제, 누가 어떻게 결정하나? / 박수정[충남대]
 학교교육은 기본적으로 '지역'의 일 = 48
 지역 안에서 독립적인 교육행정 = 51
 교육감과 교육의원 = 53
 '학교운영위원회'를 아십니까? = 55
 지방교육의 발전을 위한 첫걸음: 우리 동네 교육에의 참여 = 57
04. 우리 지역, 우리 학교에서는 진로교육을 어떻게 하고 있을까? / 이지혜[서원대]
 우리 지역의 진로 정보 = 62
 우리 학교의 진로교육 = 64
 학교급에 따른 진로교육은 어떻게 해야 할까? = 67
05. 지방에도 좋은 학교가 많이 있다 / 이인회[제주대]
 좋은 학교는 어떤 학교인가? = 78
 좋은 학교는 어떤 특성이 있는가? = 81
 좋은 학교를 어떻게 만드는가? = 85
 지방에도 좋은 학교가 있다 = 88
06. 지역의 교육청은 어떻게 구성되고, 누가 무슨 일을 할까? / 오세희[인제대]
 지방의 교육행정기관은 어떻게 구성되어 있는가? = 95
 교육청은 무슨 일을 하는가? = 97
 교육청에는 누가 근무하는가? = 101
 교육청과 일반자치단체는 어떤 관계인가? = 103
07. 지방교육에 필요한 돈은 어떻게 모으고, 쓰일까? / 김민희[대구대]
 지방교육에 필요한 돈은 어떻게 모으고 있을까? = 108
 지방교육에 필요한 돈은 어디에 쓰일까? = 111
 지방교육에 필요한 돈을 어디에 쓸지는 누가 정할까? = 114
 지방교육에 필요한 돈은 누가 부담해야 하며, 누가, 어떻게 결정하는 것이 바람직할까? = 116
08. 지방교육, 학부모가 움직여야 한다 / 이영찬[교육부]
 학부모의 학교 참여가 중요하다 = 121
 학부모는 어떤 방법으로 학교 참여활동을 할 수 있을까? = 122
 학부모의 자녀교육 역량을 어떻게 제고할 수 있을까? = 126
 학부모 지원 조직은 어떻게 구성되어 있는가? = 128
 학부모 학교 참여 과제는? = 129
09. 농어촌교육 살리기, 지방교육의 희망 / 김민희[대구대]
 농어촌교육 실태는 어떠한가? = 134
 농어촌교육은 정말 문제일까? = 136
 농어촌교육을 살리기 위해 어떠한 지원이 필요할까? = 137
〈부록〉농어촌 교육현장, 학부모의 목소리 = 141
참고문헌 = 156