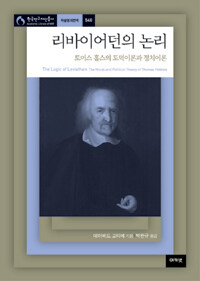 000
01193camcc2200349 c 4500
001
000045759540
005
20130731092042
007
ta
008
130729s2013 ulk 001c kor
020

▼a

9788957332863

▼g

94300
020

1

▼a

9788957332146 (세트)
035

▼a

(KERIS)BIB000013204470
040

▼a

211023

▼d

211009
041

1

▼a

kor

▼h

eng
082

0

4

▼a

320.1

▼2

23
085

▼a

320.1

▼2

DDCK
090

▼a

320.1

▼b

2013z5
100

1

▼a

Gauthier, David P.

▼0

AUTH(211009)10802
245

1

0

▼a

리바이어던의 논리 :

▼b

토머스 홉스의 도덕이론과 정치이론 /

▼d

데이비드 고티에 지음 ;

▼e

박완규 옮김
246

1

9

▼a

(The) logic of Leviathan :

▼b

the moral and political theory of Thomas Hobbes
260

▼a

서울 :

▼b

아카넷,

▼c

2013
300

▼a

353 p. ;

▼c

23 cm
440

0

0

▼a

한국연구재단총서 학술명저번역 =

▼x

Academic library of NRF ;

▼v

540
500

▼a

색인수록
500

▼a

부록: 국제관계에 관한 홉스 사상
600

1

0

▼a

Hobbes, Thomas,

▼d

1588-1679.

▼t

Leviathan
650

0

▼a

Political science

▼z

Great Britain

▼x

History

▼y

17th century
650

0

▼a

Ethics, Modern

▼y

17th century
700

1

▼a

박완규,

▼e

역

▼0

AUTH(211009)83832
900

1

0

▼a

고티에, 데이비드,

▼e

저
945

▼a

KLPA
---
Holdings Information
No.
Location
Call Number
Accession No.
Availability
Due Date
Make a Reservation
Service

No.

1

Location

Main Library/Monographs(3F)/

Call Number

320.1 2013z5

Accession No.

111699220

Availability

Available

Due Date

Make a Reservation

Service
Contents information
Book Introduction
캐나다 출신의 철학자 데이비드 고티에가 17세기 영국의 철학자 토머스 홉스의 도덕이론과 정치이론을 분석한 책이다. 홉스의 <리바이어던>을 토대 삼아 그의 초기 저서들인 <정치체론>과 <시민론>을 비교해가면서 그의 사상을 평가하고 오늘날 어떤 것을 되살려야 하는지를 짚어본다.

리바이어던은 구약성경 '욥기'에 나오는, 바다의 큰 괴물이다. 홉스는 이것을 제목으로 삼은 저서 <리바이어던>에서 인간이 절대주권을 지닌 국가를 세워야 하는 이유를 설명했다. 리바이어던은 절대주권 국가를 상징하며, 인간이 '공통의 권력(common power)'이 없는 자연상태의 비참한 상황에서 벗어나려면 사회계약을 맺고 절대주권 국가를 세워야 한다는 논리를 펴기 위한 상징적 도구다.

저자가 애초에 가졌던 근본적인 의문은 "내가 왜 도덕적이어야 하는가"이다. 즉 도덕의 합리성에 관한 의문이다. 그는 이에 답하기 위해 합리성이 도덕성에 기초를 제공한다는 것을 증명하고자 한다. 고티에에 따르면 인간 행동의 근본 동기는 합리적인 자기이익의 추구다. 도덕은 자기이익을 극대화하려는 합리적인 사람이 다른 사람들과 상호작용하면서 자기이익을 추구하는 과정에서 합리적으로 선택하는 제약이다. 사회 구성원들은 누구나 자기이익을 추구하지만, 이것이 사회 전체의 이익과 조화를 이루도록 합리적으로 선택하고 행동한다는 것이다. 고티에는 이 책에서 <리바이어던>을 분석해 '자기이익 추구의 합리성'에 관한 근원적 질문을 제기하고 답한 것이다.
홉스의 정치사상을 통해서 '자기 이익 추구의 합리성'에 관한 근원적 질문 제기

<리바이어던의 논리>는 캐나다 출신의 철학자 데이비드 고티에가 17세기 영국의 철학자 토머스 홉스(Thomas Hobbes)의 도덕이론과 정치이론을 분석한 책이다. 홉스의 <리바이어던>을 토대 삼아 그의 초기 저서들인 <정치체론(De Corpore Politico)>과 <시민론(De Cive)>을 비교해가면서 그의 사상을 평가하고 오늘날 어떤 것을 되살려야 하는지를 짚어본다.

리바이어던은 구약성경 '욥기'에 나오는, 바다의 큰 괴물이다. 홉스는 이것을 제목으로 삼은 저서 <리바이어던>에서 인간이 절대주권을 지닌 국가를 세워야 하는 이유를 설명했다. 리바이어던은 절대주권 국가를 상징하며, 인간이 '공통의 권력(common power)'이 없는 자연상태의 비참한 상황에서 벗어나려면 사회계약을 맺고 절대주권 국가를 세워야 한다는 논리를 펴기 위한 상징적 도구다.

저자가 애초에 가졌던 근본적인 의문은 "내가 왜 도덕적이어야 하는가"이다. 즉 도덕의 합리성에 관한 의문이다. 그는 이에 답하기 위해 합리성이 도덕성에 기초를 제공한다는 것을 증명하고자 한다. 고티에에 따르면 인간 행동의 근본 동기는 합리적인 자기이익의 추구다. 도덕은 자기이익을 극대화하려는 합리적인 사람이 다른 사람들과 상호작용하면서 자기이익을 추구하는 과정에서 합리적으로 선택하는 제약이다. 사회 구성원들은 누구나 자기이익을 추구하지만, 이것이 사회 전체의 이익과 조화를 이루도록 합리적으로 선택하고 행동한다는 것이다. 고티에는 이 책에서 <리바이어던>을 분석해 '자기이익 추구의 합리성'에 관한 근원적 질문을 제기하고 답한 것이다.

고티에는 근대의 문이 열리는 시기에 홉스가 의무와 권리, 주권, 권한위임 등 중요한 도덕 개념과 정치 개념을 도입했다고 지적한다. 이를 통해 주권자와 백성의 관계, 다시 말해 정부와 시민의 관계를 명확하게 해석했다는 것을 강조한다. 더욱이 홉스는 인간의 선의나 제도적 장치의 유용성을 신뢰하지 않았기 때문에 이러한 불확실성을 배제한 채 건설적인 정치이론을 위한 합리적인 방안을 제시했다고 고티에는 평가한다.

고티에는 특히 주권자에 대한 권한위임(authorization)이라는 개념이 <리바이어던>에서 새롭게 제시된 것을 부각시킨다. 따라서 홉스는 <리바이어던>에서 백성이 주권자의 행위를 자기 자신의 행위로 여기고 주권자의 명령에 복종하는 의무를 지는 것으로 해석했다는 것이다. <리바이어던>에서 제시된 주권자에 대한 '복종 의무'와 주권자에 대한 '절대적 권한위임'이야말로 정치사상에 대한 홉스의 독창적인 공헌이라는 것이 고티에의 주장이다.

Information Provided By: :

Author Introduction
데이비드 고티에
(지은이)
1932년 캐나다 토론토에서 태어나 토론토대학교를 졸업하고 미국 하버드대학교에서 석사학위를, 영국 옥스퍼드대학교에서 철학 박사학위를 받았다. 그 후 토론토대학교와 미국 피츠버그대학교의 교수를 역임했고, 1979년에는 캐나다왕립학회(RSC) 회원으로 선출되었다. 도덕이론과 실천적 합리성(practical rationality) 이론, 합리적 선택(rational choice) 이론, 정치사상사 분야에서 많은 연구 업적을 냈으며, 토머스 홉스와 장자크 루소 등 근대 초기 사상가의 사회계약론에 대한 독창적인 해석을 제시했다는 평가를 받는다. 저서로는 <실천적 추론(Practical Reasoning: The Structure and Foundations of Prudential and Moral Arguments and Their Exemplification in Discourse)>(1963), <합의도덕론(Morals by Agreement)>(1986), <도덕적 행동(Moral Dealing: Contract, Ethics, and Reason)>(1990), <루소(Rousseau: The Sentiment of Existence)>(2006) 등이 있다.
박완규
(옮긴이)
경희대학교 정치외교학과를 졸업하고, 같은 대학교 대학원에서 「홉스의 정치사상과 근대성에 관한 연구」로 정치학박사 학위를 받았다. 《세계일보》에 입사해 국제부, 경제부, 정치부 기자, 워싱턴 특파원, 국제부장, 외교안보부장, 논설위원을 지냈고 현재 편집국 부국장으로 재직중이다. 주요 저서로는 <리바이어던: 근대 국가의 탄생>(사계절출판사, 2007), <테러리즘과 글로벌 커뮤니케이션>(커뮤니케이션북스, 2009)이 있고, 역서로는 <문학에서 배우는 리더의 통찰력(On Leadership)>(이다미디어, 2008)이 있다.
Information Provided By: :

Table of Contents

목차
서문 = 5 
제1장 인간의 본성 = 11 
 1. 방법론 = 14 
 2. 인간 = 19 
 3. 이성 = 28 
 4. 인간들 = 33 
 5. 인간 본성과 정치체제 = 42 
제2장 도덕이론 = 53 
 1. 도덕 개념: 형식적 정의 = 59 
  A. 자연권 = 59 
  B. 자연법 = 67 
  C. 의무 = 74 
  D. 정의 = 81 
 2. 도덕 개념: 실질적 정의 = 86 
  A. 자연권 = 86 
  B. 자연법 = 92 
  C. 의무 = 100 
  D. 정의 = 105 
 3. 도덕 개념: 몇 가지 문제 = 107 
  A. 자유 = 107 
  B. 자연법과 의무 = 113 
  C. 의무, 동기부여, 이성 = 127 
 4. 도덕인가 타산인가 = 146 
제3장 주권에 관한 초기 이론 = 161 
 1.『정치체론』과『시민론』에서의 주권 = 165 
 2. 자연에 의한 주권과 획득에 의한 주권 = 182 
제4장 권한위임에 관한 이론 = 193 
 1. 정치 개념: 형식적 정의 = 197 
  A. 권한위임 = 197 
  B. 주권자와 주권자의 권리 = 204 
  C. 백성과 백성의 자유 = 208 
  D. 결론 = 213 
 2. 정치 개념: 실질적 정의 = 215 
  A. 권한위임 = 215 
  B. 주권자와 주권자의 권리 = 215 
  C. 백성과 백성의 자유 = 223 
  D. 결론 = 230 
 3. 정치 개념: 몇 가지 문제 = 233 
  A. 권한위임과 주권자의 형벌권 = 233 
  B. 권한위임, 의무, 신약 = 236 
  C. 주권자에 대한 의무 = 248 
 4. 성공인가 실패인가 = 254 
  A. 주권과 안전 = 254 
  B. 권한위임의 은유 = 266 
제5장 신 = 275 
 1. 신의 자연적 왕국 = 280 
  A. 신의 자연적 통치권 = 282 
  B. 신법 = 285 
 2. 신의 백성 = 292 
 3. 종교와 국가 = 307 
  A. 신의 자연적 왕국과 국가 = 307 
  B. 구원과 국가 = 310 
  C. 결론 = 315 
부록 - 국제관계에 관한 홉스의 사상 = 319 
옮긴이 해제 = 333 
찾아보기 = 349