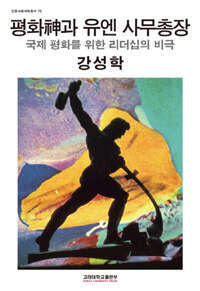 000
01035camcc2200301 c 4500
001
000045749428
005
20141223134906
007
ta
008
130423s2013 ulk b AC 001c kor
020

▼a

9788976418159

▼g

94340
020

1

▼a

9788976413598 (세트)
035

▼a

(KERIS)BIB000013149081
040

▼a

KYOBO

▼c

KYOBO

▼d

211046

▼d

211009
082

0

4

▼a

341.23

▼2

23
085

▼a

341.23

▼2

DDCK
090

▼a

341.23

▼b

2013
100

1

▼a

강성학

▼g

姜聲鶴

▼0

AUTH(211009)136254
245

1

0

▼a

평화神과 유엔 사무총장 :

▼b

국제 평화를 위한 리더십의 비극 /

▼d

강성학
246

1

1

▼a

(The) god of peace and UN secretary-general :

▼b

the tragedy of world peace leadership
260

▼a

서울 :

▼b

고려대학교출판부,

▼c

2013
300

▼a

323 p. ;

▼c

24 cm
490

1

0

▼a

인문사회과학총서 ;

▼v

75
504

▼a

참고문헌(p. 303-317)과 색인수록
536

▼a

이 책은 고려대학교출판부가 조성한 인문사회과학출판기금으로 만들어졌음
830

0

▼a

인문사회과학총서 (고려대학교 출판부) ;

▼v

75
900

1

0

▼a

Kang, Sung-hack,

▼e

저
945

▼a

KLPA
---
Holdings Information
No.
Location
Call Number
Accession No.
Availability
Due Date
Make a Reservation
Service

No.

1

Location

Main Library/Law Library(Books/B1)/

Call Number

341.23 2013

Accession No.

111693651

Availability

Available

Due Date

Make a Reservation

Service

No.

2

Location

Main Library/Law Library(Books/B1)/

Call Number

341.23 2013

Accession No.

111694318

Availability

Available

Due Date

Make a Reservation

Service

No.

3

Location

Main Library/Law Library(Books/B1)/

Call Number

341.23 2013

Accession No.

111694319

Availability

Available

Due Date

Make a Reservation

Service
Contents information
Book Introduction
<인간신과 평화의 바벨탑> 등을 통해 유엔에 관해 심층적으로 다룬 바 있는 강성학 교수가 유엔의 "최고행정관"(유엔헌장 97조)인 유엔 사무총장의 리더십에 관한 집중적인 연구 끝에 내놓은 저서이다. 유엔과 국제정치의 관계사, 유엔헌장이 규정한 유엔 사무총장직의 본질과 성격에 입각한 사무총장의 리더십에 관한 이해를 도울 수 있는 국내 최초의 저술로서, 사무총장에 대한 제 규정들과 논의들, 사무총장의 리더십의 기반과 국제체제의 성격, 역대 유엔 사무총장들이 확립했던 모델과 역사적 역할, 그들의 공과 등에 대해 정치하게 밝히고 있다.
1945년 제2차 세계대전 와중이었던 6월 26일 50개국의 대표들이 샌프란시스코에서 유엔헌장에 서명했고, 10월 24일에 이 헌장은 발효되었다. 유엔은 탈식민화와 글로벌 사회의 등장을 알리는 신호탄이었다. 비록 냉전 시기 국제평화와 안전이 위협을 받는 상황에서 주변적 역할에 머물기도 했지만 유엔은 여전히 국제관계의 기본적 틀이다. 탈냉전 이후 21세기 들어서 테러리즘, 환경문제, 인권문제 등 새로운 도전들에 직면한 상황에서 국제평화와 안전이라는 역사적 사명을 띠고 탄생한 이래 유엔의 리더십이 그 어느 때보다도 요청되고 있기도 하다.

이 책은 <인간신과 평화의 바벨탑> 등을 통해 유엔에 관해 심층적으로 다룬 바 있는 강성학 교수가 유엔의 "최고행정관"(유엔헌장 97조)인 유엔 사무총장의 리더십에 관한 집중적인 연구 끝에 내놓은 저서이다. 유엔과 국제정치의 관계사, 유엔헌장이 규정한 유엔 사무총장직의 본질과 성격에 입각한 사무총장의 리더십에 관한 이해를 도울 수 있는 국내 최초의 저술로서, 사무총장에 대한 제 규정들과 논의들, 사무총장의 리더십의 기반과 국제체제의 성격, 역대 유엔 사무총장들이 확립했던 모델과 역사적 역할, 그들의 공과 등에 대해 정치하게 밝히고 있다.

저자에 따르면, 유엔 사무총장은 '평화신'이 되도록 기대되었지만 역사상 누구도 그렇게 될 수 없었다. 유엔 거버넌스는 미래의 꿈이며 유엔은 세계정부가 될 수 없지만, 영원히 존재할 것이고 사라지지 않을 것이다. 유엔 사무총장 역시 제한된 역할과 기능에도 불구하고 리더십에 대한 요구는 변함 없을 것이다. 1991년 유엔 가입 후 제8대 유엔 사무총장을 배출한 우리 사회에서 이 책이 그러한 문제의식을 풀어나가는 데 초석이 될 것이다.

Information Provided By: :

Author Introduction
강성학
(지은이)
고려대학교에서 정치학 학사 및 석사 학위를 취득한 후 모교에서 2년간 강사를 하다가 미 국무부 풀브라이트(Fulbright) 장학생으로 도미하여 노던 일리노이 대학교(Northern Illinois University)에서 정치학 박사 학위를 취득하였다. 그 후 1981년 3월부터 2014년 2월말까지 33년간 정치외교학과 교수로 재직하면서 평화연구소 소장, 교무처장 그리고 정책대학원 원장 등을 역임하였다. 2014년 3월 이후 현재 명예교수로 있다. 저자는 1986년 영국 외무부(The British Foreign and Commonwealth Office)의 펠로우십(Fellowship)을 받아 런던정치경제대학(The London School of Economics and Political Science)의 객원교수를, 1997년에는 일본 외무성의 국제교류기금(Japan Foundation)의 펠로우십을 받아 도쿄대학의 동양문화연구소에서 객원 연구원 그리고 2005년 말과 2006년 봄 학기에는 일본 와세다대학의 교환교수를 역임하였다. 또한 제9대 한국 풀브라이트 동문회 회장 및 한국의 영국정부장학수혜자 모임인 한국 셰브닝 동창회 초대 회장을 역임하였다. 그동안 한국국제정치학회 상임이사 및 한국정치학회 이사, 한국유엔체제학회(KACUNS)의 설립 사무총장과 제2대 회장을 역임하였고 이것의 모태인 미국의 유엔체제학회(ACUNS)의 이사로 활동하였다.
Information Provided By: :

Table of Contents

목차
저자 서문 = 7
제1장 프롤로그 : 평화를 위한 국제공무원의 탄생 = 21
제2장 사무총장 리더십의 기반과 국제체제의 성격 = 38
제3장 에릭 드러몬드 국제연맹 사무총장과 관리자형 모델의 수립 = 50
제4장 조제프 아베놀 사무총장의 기회주의와 숀 레스터 사무총장서리 : 국제연맹의 장의사 = 71
제5장 유엔 사무총장직의 탄생과 트리그브 리 초대 사무총장의 비극 = 88
제6장 다그 함마숄드 사무총장의 비전가형 모델의 등장과 운명 = 120
제7장 포스트-함마숄드 사무총장들의 리더십 = 143
제8장 냉전 종식 후 유엔헌장으로의 복귀와 현 국제체제의 특징 = 165
제9장 단극적 국제체제와 유엔 사무총장의 리더십 = 176
제10장 역사의 귀환 = 205
제11장 유엔 사무총장의 정치적 자원과 다양한 기능 = 228
제12장 결론을 대신하여 : 유엔 사무총장과 평화의 리더십 = 258
제13장 에필로그 : 글로벌 거버넌스 메커니즘의 발전경향과 유엔의 역할 = 270
보론 : 한국의 유엔정책 : 무책이 상책? = 287
참고문헌 = 303
찾아보기 = 318