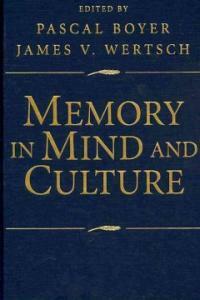 000
01152camuu2200349 a 4500
001
000045748969
005
20130423102827
008
130422s2009 nyua b 001 0 eng
010

▼a

2009007297
020

▼a

9780521760782 (hardback)
020

▼a

052176078X (hardback)
020

▼a

9780521758925 (pbk.)
020

▼a

0521758920 (pbk.)
035

▼a

(KERIS)REF000015230654
040

▼a

DLC

▼c

DLC

▼d

YDX

▼d

BTCTA

▼d

YDXCP

▼d

CDX

▼d

DLC

▼d

211009
050

0

0

▼a

BF378.S65

▼b

M475 2009
082

0

0

▼a

153.1/2

▼2

23
084

▼a

153.12

▼2

DDCK
090

▼a

153.12

▼b

M5339
245

0

0

▼a

Memory in mind and culture /

▼c

edited by Pascal Boyer, James V. Wertsch.
260

▼a

New York :

▼b

Cambridge University Press,

▼c

2009.
300

▼a

viii, 323 p. :

▼b

ill. ;

▼c

23 cm.
504

▼a

Includes bibliographical references and index.
650

0

▼a

Memory

▼x

Social aspects.
650

0

▼a

Collective memory.
650

0

▼a

Recollection (Psychology)
650

0

▼a

Cognition and culture.
650

0

▼a

Oral tradition.
700

1

▼a

Boyer, Pascal.
700

1

▼a

Wertsch, James V.
945

▼a

KLPA
---
Holdings Information
No.
Location
Call Number
Accession No.
Availability
Due Date
Make a Reservation
Service

No.

1

Location

Main Library/Western Books/

Call Number

153.12 M5339

Accession No.

111693325

Availability

Available

Due Date

Make a Reservation

Service
Contents information
Author Introduction
James V. Wertsch
(엮은이)
<비고츠키>
파스칼 보이어
(엮은이)
미국 세인트루이스에 있는 워싱턴 대학의 심리학과와 인류학과에 소속돼 있으며, 개인기억과 집단기억을 연구하는 헨리 루스 프로그램의 기금 교수로 있다. 파리 낭테르 대학 민족학과에서 박사학위를 취득했으며, 대학원 시절 잭 구디와 함께 구전문학의 전달과 기억의 문제를 연구했다. 케임브리지 대학 킹스 칼리지의 연구원을 거쳐, 프랑스 리옹의 국립과학연구소에서 연구원과 소장을 역임했다. 그는 카메룬에서 인류학 현지조사를 하면서 팡족의 전통종교와 구전 서사시의 전달 문제를 연구했다. 이후로 그는 문화 전달의 기저에 놓인 인지적 능력에 대한 실험적 연구에 매진하고 있다. 보이어는 문화적 지식의 획득?사용?전달에 어떤 인지적 과정이 관여하는지에 관심을 기울이며, 특히 발달심리학의 연구결과를 이용해 종교적 개념의 전달과정을 해명하고자 한다. 또한 그는 인간의 뇌가 진화론적 과정에 의해 특정한 문화적 개념을 학습하고 전달하는 개념적 성향을 공유하게 되었음을 보여준다. 최근에 그는 집단기억과 개인기억의 상호작용에 대한 심리학적?인류학적 연구와 사람개념?행위력개념?수학개념의 초기 발달과정을 연구하며, 이를 위해 인간의 신경구조에 대한 연구를 병행하고 있다. 종교와 관련해 그는 행위자 탐지, 도덕적 직관, 결탁의 심리학, 전염 회피처럼 종교와는 상관없이 진화한 표준적인 인지체계에 어떻게 종교적 개념이 기생하는지를 연구했다. 그는 종교적 개념과 규범을 표준적인 인지체계의 부산물로 설명할 수 있다고 주장한다. 지은 책으로는 《진리와 커뮤니케이션으로서의 전통: 전통적 담론에 대한 인지적 묘사》(1990), 《종교적 상징체계의 인지적 측면》(편저, 1993), 《종교적 관념의 자연스러움: 인지적인 종교 이론》(1994), 《마음과 문화에서의 기억》(편저, 2009), 《환상의 균열: 과학과 종교의 소멸》(2010) 등이 있다.
Information Provided By: :

Table of Contents
Part I. In Mind, Culture and History: A Special Perspective: 1. What are memories for? Functions of recall in cognition and culture Pascal Boyer; Part II. How Do Memories Construct Our Past?: 2. Networks of autobiographical memories Helen L. Williams and Martin A. Conway; 3. Cultural life scripts and individual life stories Dorthe Berntsen and Annette Bohn; 4. Specificity of memory: implications for individual and collective remembering Daniel L. Schacter, Angela H. Gutchess, and Elizabeth A. Kensinger; Part III. How Do We Build Shared Collective Memories?: 5. Collective memory James V. Wertsch; 6. The role of repeated retrieval in shaping collective memory Henry L. Roediger III, Franklin M. Zaromb, and Andrew C. Butler; 7. Making history: social and psychological processes underlying collective memory James W. Pennebaker and Amy Gonzales; 8. How does collective memory create a sense of the collective? Alan Lambert, Laura Nesse, Chad Rogers, and Larry Jacoby; Part IV. How Does Memory Shape History?: 9. Historical memories Craig W. Blatz and Michael Ross; 10. The memory boom: why and why now? David W. Blight; 11. Historians and sites of memory Jay Winter; Part V. How Does Memory Shape Culture?: 12. Oral traditions as collective memories: implications for a general theory of individual and collective memory David C. Rubin; 13. Cognitive predispositions and cultural transmission Pascal Boyer.
Information Provided By: :