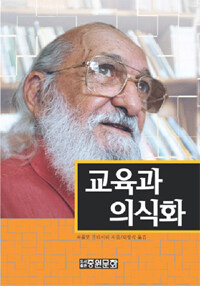 000
01030camcc2200325 c 4500
001
000045709888
005
20120731113324
007
ta
008
120604s2012 ulka b 000c kor
020

▼a

9788977284135

▼g

03890
035

▼a

(KERIS)BIB000012847901
040

▼a

222003

▼c

222003

▼d

244002
041

1

▼a

kor

▼a

spa

▼h

por

▼h

eng
082

0

4

▼a

370.115

▼2

22
085

▼a

370.115

▼2

DDCK
090

▼a

370.115

▼b

2012z2
100

1

▼a

Freire, Paulo,

▼d

1921-1997
245

1

0

▼a

교육과 의식화 /

▼d

파울로 프레이리 ;

▼e

채광석 역
246

1

9

▼a

Educacao como pratica da liberdad
246

1

▼i

번역표제 :

▼a

Education for critical consciousness
250

▼a

개정판
260

▼a

서울 :

▼b

중원문화,

▼c

2012
300

▼a

263 p. :

▼b

삽화 ;

▼c

24 cm
440

0

0

▼a

중원문화 아카데미신서 ;

▼v

20
650

0

▼a

Educational sociology

▼z

Latin America
650

0

▼a

Liberty
650

0

▼a

Critical pedagogy

▼z

Latin America
700

1

▼a

채광석,

▼d

1948-,

▼e

역
900

1

0

▼a

프레이리, 파울로,

▼e

저
---
Holdings Information
No.
Location
Call Number
Accession No.
Availability
Due Date
Make a Reservation
Service

No.

1

Location

Sejong Academic Information Center/Social Science/

Call Number

370.115 2012z2

Accession No.

151309089

Availability

Available

Due Date

Make a Reservation

Service
Contents information
Book Introduction
교육의 사명이 무엇인지를 일깨워주는 책이다. 이 책에서 말하는 민주적 교육이란 민중들에 대한 신뢰, 즉 민중이 자기 나라, 자기 세계관, 자기 직업, 그리고 민주주의 자체에 대한 문제들을 자연스럽게 논의할 수 있는 것이라고 한다.
본서는 주로 성인문맹퇴치교육을 중심으로 한 민중교육론인 까닭에 상당히 주의 깊게 읽어야 할 성질의 것이다. 프레이리의 브라질에서의 교육대상이 가난과 억압에 찌든 농민과 도시지역 빈민들이면서도 우리나라의 경우와는 달리 문맹자들이었다는 사실을 염두에 둬야만 그의 교육론의 틀과 방법론이 명확히 이해될 것이기 때문이다. 그리고 본서의 전편을 꿰뚫고 흐르는 프레이리의 브라질 근대사 인식을 우리나라 역사와 비교하여 읽는 것도 중요하다고 본다. 어쨌든 리챠드 쇼올이 지적했듯이 프레이리의 이론과 방법론은 브라질의 경우뿐만 아니라 소외된 민중 일반의 교육에 있어서 시사하는 바가 적지 않다. 어떻게 보면 현대인 모두가 참된 인식으로부터 상당히 떨어진 도구적 존재이므로 의식적이든 무의식적이든 간에 자기 자신의 참된 모습을 되찾고 역사적 존재로 되살아나려면 한 번쯤 숙고해 볼만한 교육론이라고도 말할 수 있겠다.
Information Provided By: :

Author Introduction
파울루 프레이리
(지은이)
브라질을 대표하는 교육사상가이자 진보적 학자로, 민중교육의 고전으로 평가받는 『억압받는 이들과 페다고지(Pedagogy of The Oppressed)』의 저자로 유명하다. 브라질 북동부의 빈민지역인 헤시피에서 태어나 어린 시절부터 민중의 어려운 삶과 고통, 억압받는 현실을 목도하였고 그로부터의 해방을 꿈꾸었다. 1959년 논문 「브라질의 현실과 교육」으로 헤시피 대학교에서 박사학위를 받았으며 1964년에 군부 쿠데타가 일어나기 전까지 브라질 민중의 문해교육에 힘썼다. 군사정권하에서는 반체제 인사라는 이유로 옥고를 치르기도 했다. 석방 이후 1979년까지 망명생활을 하며 전 세계 민중의 문해교육 운동을 이끌었고 각종 교육 프로그램에 동참했으며 세계 28개 대학에서 명예교수를 지냈다. 브라질 귀국 이후에는 노동자당(PT) 결성에 참여했으며 루이자 에룬지나(Luiza Erundina)가 이끈 상파울루시 노동자당 행정부에서 교육사무국장으로 시의 교육개혁을 이끌었다. 1997년 치명적인 심장 발작으로 세상을 떠났다. 그의 교육사상은 『억압받는 이들과 페다고지』 이외에도 『교육과 의식화』, 『우리가 걸어가면 길이 됩니다』, 『프레이리의 교사론』, 『망고나무 그늘 아래서』, 『자유의 교육학』 등 20여 권의 저서에 담겨 있다.
채광석
(옮긴이)
1968년 전북 순창 출생. 1990년 <사상문예운동>으로 등단. 시집으로 『친구여 찬비 내리는 초겨울 새벽은 슬프다』, 『꽃도 사람처럼 선 채로 살아간다』 등이 있고, '오월문학상'을 수상하였다.
Information Provided By: :

Table of Contents
목차
역자 서문
제1부 자유실천(自由實踐)으로서의 교육
 시대에 따라 변화하는 사회 = 15
 폐쇄된 사회와 민주적 경험의 결여 = 44
 교육과 대중화 = 66
 교육과 의식화 = 80
 후기 = 104
 부록 = 109
제2부 지도(指導)냐, 교호(交互)냐?
 서문 = 141
 제1장
  a) 지도의 의미론적 분석 = 146
  b) 지도와 그 지식론적 오해 = 153
 제2장
  a) 지도와 문화적 침략 - 그에 대한 필수적 비평 = 173
  b) 농촌 개혁, 문화적 변형 그리고 교육자인 영농기술자의 역할 = 198
 제3장
  a) 지도냐 교호냐 = 210
  b) 지식론적 상태로서의 교육 = 222
 파울로 프레이리의 삶과 교육론 = 260