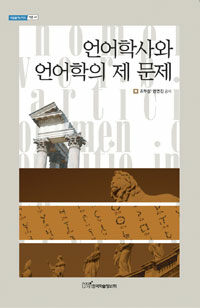 000
00725camcc2200253 c 4500
001
000045622482
005
20101222113947
007
ta
008
101221s2010 ggka b 001c kor
020

▼a

9788926816226

▼g

93740
035

▼a

(KERIS)BIB000012215392
040

▼a

211032

▼d

211009
082

0

4

▼a

410.9

▼2

22
085

▼a

410.9

▼2

DDCK
090

▼a

410.9

▼b

2010
100

1

▼a

조두상,

▼d

1946-
245

1

0

▼a

언어학사와 언어학의 제 문제 /

▼d

조두상,

▼e

권연진 공저
260

▼a

파주 :

▼b

한국학술정보,

▼c

2010
300

▼a

455 p. :

▼b

삽화 ;

▼c

23 cm
440

0

0

▼a

내일을 여는 지식.

▼p

어문 ;

▼v

61
504

▼a

참고문헌(p. 435-441)과 색인수록
700

1

▼a

권연진,

▼d

1961-,

▼e

저

▼0

AUTH(211009)68292
945

▼a

KLPA
---
Holdings Information
No.
Location
Call Number
Accession No.
Availability
Due Date
Make a Reservation
Service

No.

1

Location

Main Library/Monographs(3F)/

Call Number

410.9 2010

Accession No.

111604202

Availability

Available

Due Date

Make a Reservation

Service

No.

2

Location

Main Library/Monographs(3F)/

Call Number

410.9 2010

Accession No.

111604203

Availability

Available

Due Date

Make a Reservation

Service
Contents information
Book Introduction
'내일을 여는 지식 어문' 시리즈. 언어학을 전공하는 학생과 언어학의 역사를 알고자 하는 일반 독자들을 위해서 알기 쉽게 언어학의 유래를 엮은 책이다. 제1부에서는 언어학사를 주로 다루었고, 제2부에서는 영어철자에서 한국 훈민정음 제 문제까지를 다루었다. 제2부의 마지막은 현대시대 가게 이름과 글자와의 관계에서 어떤 현상이 일어나고 있는가를 현장의 예들을 모아 분석한 것으로 끝을 맺는다.
언어학을 전공하는 학생과 언어학의 역사를 알고자 하는 일반 독자들을 위해서 알기 쉽게 언어학의 유래를 엮은 책이다.

여기서 다룬 내용을 보면 제1부와 제2부로 나누었는데, 제1부에서는 언어학사를 주로 다루었고, 제2부에서는 영어철자에서 한국 훈민정음 제 문제까지를 다루었다. 제1부 언어학사 편에서 보면 그리스, 로마 및 중세의 언어학을 다루었고, 이어서 르네상스 시대와 18, 19세기 언어학을 다루었다. 20세기는 장을 달리해서 구조주의, Saussure, 프라그 학파를 서술하였다. 제1부의 끝에는 현대 언어학인 Chomsky 문법 이론을 개략적으로 다루었다. 제2부에서는 언어학의 제 문제를 다루었는데, 우선 영어철자의 형성에 기여한 민족으로 그리스, 로마 및 영국인을 다루었고, 그 다음 영어철자 형성 과정을 보다 자세하게 다루었다. 루운철자로 영국에 있는 영시를 십자가에 새긴 것을 다루면서 영국인들이 초기에 사용한 루운철자를 살펴보았다. 다음으로 현대영어에서 나타난 여성단어 퇴화현상과 현대영어의 불규칙한 동사들을 통시적 개념으로 살펴보았고, 영어철자 형성에 대비된 한글창제에 관한 세종임금이 참고한 문자와 원전 ??훈민정음??에 나타난 문제점을 살펴보았다. 제2부의 마지막은 현대시대 가게 이름과 글자와의 관계에서 어떤 현상이 일어나고 있는가를 현장의 예들을 모아 분석한 것으로 끝을 맺었다.

Information Provided By: :

Author Introduction
조두상
(지은이)
부산대학교 영문과 졸업 고려대학교 대학원 영문과 석·박사 동아대학교 영문과 조교수 부산대학교 영문과 조교수 영국 글래스고대학교 명예연구교수 부산대학교 신문사 주간 부산대학교 인문대학 학장 한국헤밍웨이학회 회장 한국헤밍웨이학회 제1회 학술상 수상 부산대학교 언어교육원 원장 부산대학교 언어정보학과 교수 현) 부산대학교 언어정보학과 명예교수 저서 「문법이론과 문체」 「문자학」 「영어의 역사를 알면 영어가 보인다」(2007년도 문화관광부 선정 우수학술도서) 「쐐기문자에서 훈민정음까지」 「영문법의 이해와 문체」(2009년도 문화관광부 선정 우수학술도서) 「언어학사와 언어학의 제문제」(공저) 「쐐기문자의 생성, 소멸 그리고 판독」 「외국말 즐기는 한심한 新 사대주의」 번역서 「영어사(Otto.Jespersen.The Growth and Structure of English Language)」 「영어알파벳의 형성과 그 영향(B.L.Ullman. Ancient Writing and Its Influence)」
권연진
(지은이)
부산대학교 영어영문학과를 졸업하고 미국 플로리다 대학교에서 언어학 박사학위를 취득하였으며, 현재 부산대학교 언어정보학과 교수로 재직 중이다. 『인지언어학에서 은유의 보편성과 상대성』, 『인지언어학 탐구의 현황과 과제』(공저), 『영어문법론』(공저), 『언어학사와 언어학의 제 문제』(공저)를 저술하였고, 『현대 언어학의 흐름』, 『자율어휘통사론』(공역), 『우리 선조들이 전해 준 이야기』(공역) 등을 번역하였다.
Information Provided By: :

Table of Contents

목차
Part 1 언어학사 
 제1장 그리스 시대의 언어학 = 17
  1. 개관 = 17
  2. 언어 기원: 필연론 대 관습론 = 19 
  3. 그리스 시대의 언어학자 = 22 
 제2장 로마 시대의 언어학 = 49 
  1. 역사적 배경 = 49
  2. 로마 시대의 언어학자 = 52 
  3. 결론 = 63
 제3장 중세 시대의 언어학 = 64 
  1. 중세 초반기(6세기∼12세기) = 65 
  2. 중세 후반기(12세기∼14,15세기) = 67 
  3. 사변 문법 = 68
 제4장 르네상스 시대와 그 이후 = 75 
  1. 개관 = 75
  2. 언어 연구 = 77 
  3. 르네상스 시대의 언어철학 = 80 
  4. Port-Royal의 일반 이성 문법 = 85
  5. 결론 = 87
 제5장 18세기 언어학 = 88 
  1. 개관 = 88
  2. 인도 문법 = 89 
 제6장 19세기 언어학 = 97 
  1. 개관 = 97
  2. 언어학자들 = 99 
 제7장 20세기 언어학 = 127 
  1. 구조주의 언어학 = 127
  2. Ferdinand de Saussure(1857∼1913) = 148 
  3. 프라그 학파 = 158
  4. Chomsky 문법 이론 = 167 
Part 2 언어학의 제 문제 
 제1장 영어철자 형성에 기여한 국민 = 197 
  1. 개관 = 197
  2. 페니키아글자의 그리스 도입 = 198 
  3. 그리스글자의 라틴 도입 = 207
  4. 영국의 로마글자 도입 = 214
  5. 결론 = 220
 제2장 영어철자 원천 = 223 
  1. 개관 = 223
  2. 페니키아철자와 그리스철자와의 연관 = 225  
  3. 결론 = 252
 제3장 Ruthwell 십자가와 Rune글자 = 254
  1. 개관 = 254
  2. Ruthwell 십자가에 사용된 루운철자 = 256 
  3. Ruthwell Cross와 영시 = 260
  4. The Dream of the Rood의 저자 문제 = 267 
  5. 시에 대한 평가 = 269
  6. 결론 = 271
 제4장 영어 여성단어 퇴화현상 = 273
  1. 개관 = 273
  2. 여성단어의 퇴화와 그 실태 = 274 
  3. 결론 = 291
 제5장 현대영어 동사 변화의 통시적 관찰 = 296 
  1. 개관 = 296
  2. 복합동사 비교 분석 = 300 
  3. 단순동사 비교 분석 = 305
  4. 결론 = 341
 제6장 세종임금이 훈민정음 창제 때 참고한 문자 연구 = 343 
  1. 개관 = 343
  2. 구자라트글자의 생성유래와 현대 구자라트글자 = 345 
  3. 구자라트글자와 한글과의 연관성 분석 = 347
  4. 구자라트어와 한국어의 관련성 유사성 = 351
  5. 범자가 중국과 한국에 끼친 영향 = 355
  6. 결론 = 365
 제7장 원전『훈민정음』에 나타난 몇 가지 문제 = 367 
  1. 개관 = 367
  2. 훈민정음의 창제와 그 특징 = 368 
  3. 결론 = 398
 제8장 가게 이름의 글자 및 언어 사용 실태 = 401 
  1. 개관 = 401
  2. 가게 이름의 글자 분석 = 411 
  3. 가게 이름의 언어 분석 = 418
  4. 업종별 언어 선호 분석 = 423
  5. 타 지역의 언어 분석 자료와 비교 = 428 
  6. 결론 및 남은 과제 = 430
참고문헌 = 435
찾아보기 = 443