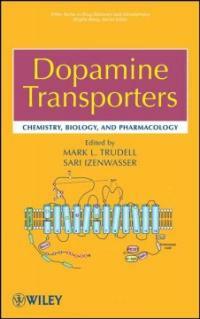 000
02936camuu2200433 a 4500
001
000045598809
005
20100615170917
008
100615s2008 njuaf b 001 0 eng d
010

▼a

2007046853
020

▼a

9780470117903 (cloth)
020

▼a

0470117907 (cloth)
035

▼a

(OCoLC)ocn181862653
035

▼a

(OCoLC)181862653
040

▼a

DNLM/DLC

▼c

DLC

▼d

NLM

▼d

YDXCP

▼d

BTCTA

▼d

BAKER

▼d

C#P

▼d

BWX

▼d

CDX

▼d

DLC

▼d

211009
050

0

0

▼a

QP563.D66

▼b

D667 2008
082

0

0

▼a

612.8/042

▼2

22
090

▼a

612.8042

▼b

D692
245

0

0

▼a

Dopamine transporters :

▼b

chemistry, biology, and pharmacology /

▼c

edited by Mark L. Trudell, Sari Izenwasser.
260

▼a

Hoboken, N.J. :

▼b

Wiley ,

▼c

c2008.
300

▼a

xii, 443 p., [8] p. of plates :

▼b

ill. (some col.) ;

▼c

25 cm.
490

1

▼a

Wiley series in drug discovery and development
500

▼a

Errata slip inserted.
504

▼a

Includes bibliographical references and index.
505

0

▼a

The dopamine transporter : an anatomical perspective / Hilary R. Smith ... [et al.] -- Dopamine transporter, disease states, and pathology / Deborah C. Mash -- Cloning and genetic analysis of dopamine transporters / David J. Vandenbergh -- Molecular structure and composition of dopamine transporters / M. Laura Parnas and Roxanne A. Vaughan --
505

0

▼a

Electrochemical characterization of dopamine transporters / Evgeny A. Budygin and Sara R. Jones -- Tropane-based dopamine transporter-uptake inhibitors / Scott P. Runyon and F. Ivy Carroll -- The benztropines : atypical dopamine-uptake inhibitors that provide clues about cocaine's mechanism at the dopamine transporter / Amy Hauck Newman and Jonathan L. Katz --
505

0

▼a

Structure-activity relationshp of GBR 12909 ligands / Thomas E. Prisinzano and Kenner C. Rice -- Structure-activity relationship study of piperidine derivatives for dopamine transporters / Prashant S. Kharkar, Aloke K. Dutta, and Maarten E.A. Reith -- Non-nitrogen-containing dopamine transporter-uptake inhibitors / Peter C. Meltzer --
505

0

▼a

Dopamine releasing agents / Bruce E. Blough -- PET/SPECT imaging studies of the plasma membrane dopamine transporter / Paul Cumming, Weiguo Ye, and Dean F. Wong -- In vitro studies of dopamine transporter function and regulation / Brian R. Hoover, Bruce H. Mandt, and Nancy R. Zahniser -- In vivo studies of dopamine transporter function / Jane B. Acri.
650

0

▼a

Dopamine.
650

0

▼a

Dopamine

▼x

Physiological effect.
650

0

▼a

Carrier proteins.
650

1

2

▼a

Dopamine Agents

▼x

metabolism.
650

2

2

▼a

Dopamine

▼x

physiology.
650

2

2

▼a

Dopamine Plasma Membrane Transport Proteins.
650

2

2

▼a

Dopamine Uptake Inhibitors

▼x

metabolism.
700

1

▼a

Trudell, Mark L.
700

1

▼a

Izenwasser, Sari.
830

0

▼a

Wiley series in drug discovery and development.
945

▼a

KLPA
---
Holdings Information
No.
Location
Call Number
Accession No.
Availability
Due Date
Make a Reservation
Service

No.

1

Location

Science & Engineering Library/Sci-Info(Stacks2)/

Call Number

612.8042 D692

Accession No.

121195992

Availability

In loan

Due Date

2020-12-08

Make a Reservation

Available for Reserve

Service
Contents information
Table of Contents
Contributors.  

Preface.

 

Part I: Biochemistry and Molecular Biology.

 

Chapter 1: The Dopamine Transporter: An Anatomical Perspective (Hilary R. Smith, Thomas J. Beveridge, Colleen A. Hanlon, Linda J. Porrino).

 

Chapter 2: Dopamine Transporter, Disease States and Pathology (Deborah C. Mash).

 

Chapter 3: Cloning and Genetic Analysis of Dopamine Transporters (David J. Vandenbergh).

 

Chapter 4: Molecular Structure and Composition of Dopamine Transporters (M. Laura Parnas and Roxanne A. Vaughan).

 

Chapter 5: Electrochemical Characterization of Dopamine Transporters (Evgeny A. Budygin and Sara R. Jones).

 

Part II: Medicinal Chemistry.

 

Chapter 6: Tropane-Based Dopamine Transporter-uptake Inhibitors (Scott P. Runyon and F. Ivy Carroll).

 

Chapter 7: The Benztropines: Atypical Dopamine-Uptake Inhibitors that Provide Clues About Cocaine's Mechanism at the Dopamine Transporter (Amy Hauck Newman and Jonathan L. Katz).

 

Chapter 8. Structure-Activity Relationship of GBR 12909 Ligands (Thomas E. Prisinzano and Kenner C. Rice).

 

Chapter 9: Structure-Activity Relationship Study of Piperidine Derivatives for Dopamine Transporters (Prashant S. Kharkar, Maarten E. A. Reith, and Aloke K. Dutta).

 

Chapter 10: Non-Nitrogen-Containing Dopamine Transporter-Uptake Inhibitors (Peter C. Meltzer).

 

Chapter 11: Dopamine-Releasing Agents (Bruce E. Blough).

 

Part III: Pharmacology.

 

Chapter 12: PET/SPECT Imaging Studies of the Plasma Membrane Dopamine Transporter. (Paul Cumming, Weiguo Ye, Dean F. Wong).

 

Chapter 13: In Vitro Studies of Dopamine Transporter Function and Regulation (Brian R. Hoover, Bruce H. Mandt and Nancy R. Zahniser).

 

Chapter 14: In Vivo Studies of Dopamine Transporter Function (Jane B. Acri).

 

Index.
Information Provided By: :