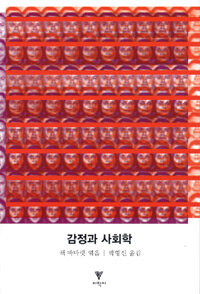 000
01001camcc2200337 c 4500
001
000045559083
005
20120716114340
007
ta
008
091102s2009 ulkd b 001c kor
020

▼a

9788961471268

▼g

93330
035

▼a

(KERIS)BIB000011820378
040

▼a

241050

▼c

241050

▼d

211009
041

1

▼a

kor

▼h

eng
082

0

4

▼a

302

▼2

22
085

▼a

302

▼2

DDCK
090

▼a

302

▼b

2009z7
245

0

0

▼a

감정과 사회학 /

▼d

잭 바바렛 엮음 ;

▼e

박형신 옮김
246

1

9

▼a

Emotions and sociology
260

▼a

서울 :

▼b

이학사,

▼c

2009

▼g

(2010)
300

▼a

334 p. :

▼b

도표 ;

▼c

23 cm
504

▼a

참고문헌과 색인수록
650

0

▼a

Emotions

▼x

Sociological aspects
650

0

▼a

Emotions

▼x

Social aspects
650

0

▼a

Social structure
650

0

▼a

Social interaction
650

0

▼a

Social psychology
700

1

▼a

Barbalet, J. M.,

▼d

1946-,

▼e

편
700

1

▼a

박형신,

▼e

역

▼0

AUTH(211009)64106
900

1

0

▼a

바바렛, 잭,

▼d

1946-,

▼e

편
945

▼a

KINS
---
Contents information
Book Introduction
인간의 행위 밑에 깔려 있는 '감정'으로 사회현상을 설명하는 책이다. "감정이 구조와 행위를 연계시킨다."는 명제하에 그 매개 고리를 포착하여, 우리의 사회적 삶과 사회과정, 사회구조를 포착하고자 한다. 5개국의 주도적인 감정사회학자들은 이 책의 엮은이인 잭 바바렛(Jack Barbalet)이 선도하는 감정의 거시사회학의 맥락에서 감정에 대한 관심을 사회학적 탐구의 핵심 주제와 연관시키고, 이전 사회학자들의 공헌을 논의하며, 새로운 문제들을 전면에 부각시킨다.

이 책의 각각의 장들은 이러한 인식을 바탕으로 감정 범주를 사회이론은 물론 정치사회학, 조직사회학, 경제사회학, 그리고 심지어는 지금까지 감정 금지 구역이었던 과학 분야에까지 적용하며 감정에 대한 구체적 사례 연구의 가능성을 보여주고 있다. 이 책이 보여주는 여러 분야의 경험적 연구는 우리 사회의 다양한 사회·문화 현상에 대한 분석의 토대를 제공할 것이다.
'미국산 쇠고기 수입 반대 촛불집회'나 '노무현 전 대통령 서거 추모 물결'을 어떻게 학적으로 설명할 것인가?: 인간의 행위 밑에 깔려 있는 '감정'으로 사회현상을 설명하다
으레 감정은 지극히 개인적인 것으로 간주된다. 감정은 심리학의 연구 대상이기는 하지만 사회적 행위나 사회현상 등 사회적인 것을 다루는 사회학에서 다룰 만한 주제는 아니라는 것이 일반적인 인식이다. 그러나 감정 역시 사회적인 것이며, 사회학의 연구 대상이다. 이를테면 감정은 개인에 의해 표현되지만, 그것은 개인의 내적 특성으로 환원할 수 없는 사회적 속성을 지닌다. 다시 말해 감정은 행위 주체가 처한 상황적 맥락에 따라 다양하게 경험되고 표출된다는 점에서 사회적이다. 이 책의 지은이 중 한 사람인 시어도어 D. 켐퍼(Theodore D. Kemper)는 만약 사람들이 어떤 관계에서 불충분한 권력을 가지고 있다면 그들은 공포를 경험할 가능성이 크고, 과도한 권력을 행사할 경우에는 죄책감을 경험할 가능성이 크며, 과분한 지위를 차지하고 있다면 수치심을 경험할 가능성이 크고, 능력에 비해 낮은 지위에 있다면 의기소침할 것이라고 말한다. 이렇듯 상황은 개인들이 경험하는 감정의 조건이며, 감정은 상황에 대한 개인들의 반응의 형태이다.
따라서 사회심리학자들은 개인들의 감정이 발생하는 사회적 조건을 규명하거나 개인들이 사회 속에서 어떻게 감정을 관리하는지를 연구해왔다. 하지만 감정은 사회학의 핵심부로 들어오기보다는 사회심리학의 호기심 끄는 연구 영역 정도로 머물러왔다. 왜냐하면 사회학이 여전히 거시적인 사회현상이나 사회과정의 연구에 초점을 맞추었기 때문이다. 하지만 이러한 전통적인 사회학은 최근 우리 사회에서 미국산 쇠고기 수입 반대 촛불집회가 발생했을 때나 노무현 전 대통령의 서거 후에 엄청난 추모 물결이 일었을 때, 설명력의 한계에 부딪쳤다. 그 까닭은 인간의 행위와 삶이 이성과 감정이라는 쌍두마차에 의해 이끌리고 있음에도 불구하고, 전통적인 사회학은 이성과 합리성에 의해 그러한 현상들을 설명하려 했기 때문이다. 이 책은 바로 이러한 현상들을 인간의 행위 밑에 깔려 있는 감정들을 통해 설명하고자 한다. 다시 말해 "감정이 구조와 행위를 연계시킨다."는 명제하에 그 매개 고리를 포착하여, 우리의 사회적 삶과 사회과정, 사회구조를 포착하고자 한다.

감정사회학의 지반을 넓히는 경험적 연구
이 책은 무엇보다도 우리에게 합리성의 사회학이라는 하나의 사회학만이 아니라 감정의 사회학을 포함한 여러 사회학을 해야 한다는 것을 알려준다. 감성과 이성 간의 전통적 대립은 일반적으로 지각 있는 사람으로 하여금 감정을 거부하고, 그것을 부적절한 분석 범주로 간주하게 한다. 하지만 이러한 입장은 실제로 이성 자체는 그것을 촉진하는 적절한 감정을 필요로 한다는 사실을 무시하고 있다. 인간 세계에서 모든 것은 감정과 연루되어 있다. 그간 합리성의 사회학이 사회 세계를 재단함으로써 우리의 삶을 단순화하고 축소시켰다면, 감정사회학은 삶의 다양성과 풍부성을 확인하고 또 확대할 수 있게 해줄 것이다.
이 책의 각각의 장들은 이러한 인식을 바탕으로 감정 범주를 사회이론은 물론 정치사회학, 조직사회학, 경제사회학, 그리고 심지어는 지금까지 감정 금지 구역이었던 과학 분야에까지 적용하며 감정에 대한 구체적 사례 연구의 가능성을 보여주고 있다. 이 책이 보여주는 여러 분야의 경험적 연구는 우리 사회의 다양한 사회·문화 현상에 대한 분석의 토대를 제공할 것이다.
또한 이 책은 감정에 대한 우리의 이해를 풍부히 해준 선행 사회학자들의 공헌을 보여줌으로써 실제로 감정사회학이라는 용어가 출현하기 훨씬 이전에도 사회학자들은 사회과정과 사회학적 설명에서 감정이 수행하는 중심적 역할을 인식하고 있었다는 점을 보여준다. 감정에 대한 인식이라는 하나의 뚜렷한 사회학적 전통을 이어가려는 이러한 노력은 감정에 대한 관심을 사회학적 탐구의 핵심 주제로 부각시키고 감정사회학의 지평을 확대하는 중요한 계기가 될 것이다.

사회학자들, 감정을 거시적으로 설명하다―이 책의 주요 내용
이 책에서 5개국의 주도적인 감정사회학자들은 이 책의 엮은이인 잭 바바렛(Jack Barbalet)이 선도하는 감정의 거시사회학의 맥락에서 감정에 대한 관심을 사회학적 탐구의 핵심 주제와 연관시키고, 이전 사회학자들의 공헌을 논의하며, 새로운 문제들을 전면에 부각시킨다.

잭 바바렛은 서론에서 인간 세계에서 모든 것은 감정과 연루되어 있기에, 감정 범주 없이 어떤 상황에 처한 행위를 설명하는 것은 단편적이고 불완전한 것이라고 주장하며, 감정을 행위와 구조를 연계시키는 매개 고리로 삼는 거시적 감정사회학을 제창한다.
크리스 실링(Chris Shilling)은 콩트, 뒤르케임, 베버, 짐멜 등 고전사회학자들의 저작 속에 숨어 있는 감정사회학의 전통을 복원하고자 시도하며, 감정사회학의 의미를 탐색한다.
마벨 베레진(Mabel Berezin)과 시어도어 D. 켐퍼는 감정사회학의 준거 틀을 정치사회학의 영역에 적용하고 있다. 베레진은 '안전 국가'와 '감정 공동체'라는 개념을 통해 감정이 어떻게 정치과정 속에서 작동하는지를 이론적으로 보여준다. 그리고 감정사회학의 개척자 중 한 사람인 켐퍼는 자신의 지위-권력이론을 토대로 하여 9·11 테러에 대한 감정사회학적 분석을 시도한다. 그는 화, 슬픔, 공포, 기쁨, 죄책감, 수치심이라는 여섯 가지 감정을 9·11 테러와 관련된 뉴요커/대부분의 미국인들, 열렬한 이슬람주의자, 이스라엘인, 테러리스트 등 10개 공중에게 적용하며, 자신의 이론을 경험적으로 검증한다.
조슬린 픽슬리(Jocelyn Pixley)와 헬레나 플람(Helena Flam)은 감정사회학의 틀을 경제사회학의 영역에 적용시킨다. 픽슬리는 경제학자들이 일반적으로 감정을 무시하고 있지만 이해관계와 기대를 비롯한 경제적 담론의 핵심 개념들은 본질적으로 그리고 심히 감정적임을 보여준다. 플람은 경영자와 피고용자로서 사람이 갖는 감정적 요소가 경제조직의 이해에 결정적이라는 점을 역설하며, 감정사회학은 감정 노동만을 지향하는 제한적인 관점을 넘어서서, 감정의 역할에 대한 인식이 왜 경제조직에 국한되지 않고 경제 해체, 즉 고용뿐만 아니라 실업에도 확대될 필요가 있는지를 보여준다.
샤를로테 블로크(Charlotte Bloch)와 잭 바바렛은 그간 감정의 금지 영역으로 간주되던 학문과 과학 분야에서 감정이 어떻게 작동하고 있는지를 보여준다. 블로크는 학계에서 어떻게 경쟁과 인정이라는 감정이 작동하고 관리되는지를 인터뷰 자료에 근거하여 매우 흥미롭게 설명하고 있다. 바바렛은 과학자들의 감정적 헌신이 과학의 발견과 정당화에 어떻게 영향을 미쳤는지를 치밀하게 분석하고 있다.
그리고 마지막으로 이안 버킷(Ian Burkitt)은 느낌(feeling)이 감정이 되는 복잡한 과정을 이론적으로 추적한다. 버킷은 감정 경험을 사회적·문화적 과정과 관련하여 탐구하며, 담화 양식, 신체 활동, 사회적 관계가 특정 감정의 생산 속에서 어떻게 함께 표현되는지를 보여준다.
Information Provided By: :

Author Introduction
잭 바바렛
(지은이)
현재 웨스턴시드니대학교 사회학 교수로 있다. 그는 감정의 거시사회학을 주도하는 인물로 주목받고 있다. 정치사회학, 사회이론, 감정사회학 등 다방면에 걸쳐 글을 써왔다. 최근 저작으로는 『베버, 열정, 이익: 맥락을 통해 본 '프로테스탄트 윤리와 자본주의 정신'Weber, Passion and Profits: 'The Protestant Ethic and the Spirit of Capitalism' in Context』(2008), 『감정의 거시사회학Emotion, Social Theory, and Social Structure: A Macrosociological Approach』 (2001)이 있다. 그리고 현재는 『시장의 구성: 합리성, 권력, 이해관계The Constitution of Markets: Rationality, Power and Interests』를 집필 중에 있다.
박형신
(옮긴이)
고려대학교 대학원에서 사회학 석사 및 박사학위를 취득했다. 그간 고려대학교에서 초빙교수, 연세대학교에서 연구교수로 일했다. 지금은 고려대학교에서 강의하고 있다. 사회이론, 감정사회학, 음식과 먹기의 사회학에 관심을 가지고 연구를 진행하고 있다. 주요 저서로 『정치위기의 사회학』, 『감정은 사회를 어떻게 움직이는가』(공저), 『에바 일루즈』 등이 있고, 옮긴 책으로는 『낭만적 유토피아 소비하기』(공역), 『자본주의의 문화적 모순』, 『탈감정사회』, 『감정사회학으로의 초대』 등이 있다.
Information Provided By: :

Table of Contents

목차
서론: 왜 감정이 중요한가 / 잭 바바렛 = 7
감정사회학의 두 가지 전통 / 크리스 실링 = 23
안전 국가: 감정의 정치사회학을 향하여 / 마벨 베레진 = 63
집단 감정 예측: 9ㆍ11에서 얻은 몇 가지 교훈 / 시어도어 D. 켐퍼 = 101
감정과 경제학 / 조슬린 픽슬리 = 129
기업 감정과 기업 내의 감정 / 헬레나 플람 = 169
학계에서 경쟁과 인정의 감정 관리하기 / 샤를로테 블로크 = 213
과학과 감정 / 잭 바바렛 = 248
복합적 감정: 감정 경험의 관계, 느낌, 이미지 / 이안 버킷 = 284
지은이 소개 = 317
옮기고 나서 = 321
찾아보기 = 325