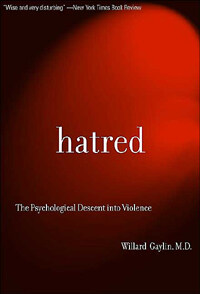 000
00845camuu22002774a 4500
001
000045544987
005
20100419160547
008
021219s2003 nyu b 001 0 eng
010

▼a

2002037139
020

▼a

1586481665
020

▼a

1586482602 (pbk.)
020

▼a

9781586482602 (pbk.)
035

▼a

(KERIS)REF000006953420
040

▼a

DLC

▼c

DLC

▼d

DLC

▼d

211009

▼d

244002
042

▼a

pcc
050

0

0

▼a

BF575.H3

▼b

G39 2003
082

0

4

▼a

152.4

▼2

22
090

▼a

152.4

▼b

G287h
100

1

▼a

Gaylin, Willard.
245

1

0

▼a

Hatred :

▼b

the psychological descent into violence /

▼c

Willard Gaylin.
260

▼a

New York :

▼b

Public Affairs ,

▼c

c2003.
300

▼a

viii, 261 p. ; 22 cm.
504

▼a

Includes bibliographical references and index.
650

0

▼a

Hate.
945

▼a

KINS
---
Holdings Information
No.
Location
Call Number
Accession No.
Availability
Due Date
Make a Reservation
Service

No.

1

Location

Main Library/Western Books/

Call Number

152.4 G287h

Accession No.

111544775

Availability

Available

Due Date

Make a Reservation

Service

No.

2

Location

Sejong Academic Information Center/Humanities 1/

Call Number

152.4 G287h

Accession No.

151286218

Availability

Available

Due Date

Make a Reservation

Service
No.
Location
Call Number
Accession No.
Availability
Due Date
Make a Reservation
Service

No.

1

Location

Main Library/Western Books/

Call Number

152.4 G287h

Accession No.

111544775

Availability

Available

Due Date

Make a Reservation

Service
No.
Location
Call Number
Accession No.
Availability
Due Date
Make a Reservation
Service

No.

1

Location

Sejong Academic Information Center/Humanities 1/

Call Number

152.4 G287h

Accession No.

151286218

Availability

Available

Due Date

Make a Reservation

Service
Contents information
Book Introduction
21세기 점점 더 극심해지는 테러와 세계 곳곳에 뿌리내린 '증오와 문화'의 원인을 사회 심리학적 관점에서 심층 분석하는 책이다. 저자는 의료 윤리학의 메카로 불리는 헤이스팅스 센터의 설립자이자 미국 정신의학의 대가이다. 그는 증오자의 마음으로 독자를 안내한다.

테러리스트의 동력이 되는 '증오'가 자신의 내적 좌절과 갈등을 제대로 해소하지 못하고 운 나쁘게 희생양이 된 집단에 표출하는 일종의 심리적 질환임을 다양한 사례를 통해 밝히고 있다. 저자는 엄연한 비이성적 행위를 합리적으로 설명하고 나아가 가해자를 또 다른 피해자로 미화하는 기존 학계의 방식에 강하게 반기를 들며, '보통 사람'과 '증오자' 사이에는 넘어설 수 없는 차이가 있다는 논쟁적인 주장을 전개한다.

Describes the psychological pathways that lead to acts of terrorism and massacre, lending insight into how frustrated and deprived individuals can commit acts of violence, and how religious leaders can manipulate such populations.
Information Provided By: :

Table of Contents


CONTENTS
HATRED
 1. Confronting Evil Head-On = 1
 2. Defining Hatred = 17
HATRED AS AN EMOTION
 3. Rage : The Emotional Core of Hatred = 33
 4. Feeling Threatened = 45
 5. Envy : Locating an Enemy = 63
HATRED AS A THOUGHT DISORDER
 6. Understanding "Normal" Behavior = 75
 7. Understanding "Sick" Behavior = 89
 8. The Paranoid Shift = 107
 9. The Psychotic and the Psychopath = 121
HATRED AS AN ATTACHMENT
 10. Identifying the Self = 151
 11. Identifying the Enemy = 173
THE CULTURES OF HATRED
 12. A Culture of Hatred = 195
 13. A Community of Haters = 217
 14. Confronting Hatred Head-On = 237
Acknowledgments = 249
Index = 250