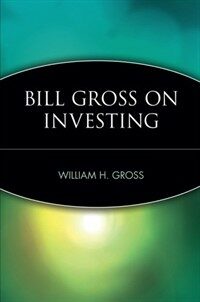 000
00807namuu2200265 a 4500
001
000045494758
005
20130826170711
008
081230s1998 nyua b 001 0 eng d
020

▼a

0471283258 (pbk.)
020

▼a

9780471283256 (pbk.)
040

▼a

APL

▼c

APL

▼d

JNA

▼d

211009
050

1

4

▼a

HG4521

▼b

.G767 1998
082

0

4

▼a

332.6323

▼2

23
085

▼a

332.6323

▼2

DDCK
090

▼a

332.6323

▼b

G878b
100

1

▼a

Gross, William H.
245

1

0

▼a

Bill Gross on investing /

▼c

William H. Gross.
246

3

0

▼a

Investing
260

▼a

New York :

▼b

Wiley,

▼c

c1998.
300

▼a

xi, 196 p. :

▼b

ill. ;

▼c

24 cm.
504

▼a

Includes bibliographical references (p. 185-186) and index.
650

0

▼a

Stock exchanges
650

0

▼a

Investments.
945

▼a

KINS
---
Holdings Information
No.
Location
Call Number
Accession No.
Availability
Due Date
Make a Reservation
Service

No.

1

Location

Main Library/Western Books/

Call Number

332.6323 G878b

Accession No.

111523312

Availability

Available

Due Date

Make a Reservation

Service
Contents information
Table of Contents
GOOD-BYE TO THE SUPER BULL.
 
 Back to Butler Creek: Investing in the Coming Era of 6 Percent.
 
 Row, Row, Row Your Boat: Long-Term Thinking for the Smart Investor.
 
 THE ECONOMIC SETTING.
 
 The Eyes Have It: Economic Cycles Good and Bad.
 
 Easter Parade: Market Vigilantes and the Hunt for Investment Profits.
 
 The Plankton Theory: Boomers, Busters, and the Future of Growth.
 
 Einsteinian Economics: The Secular Trend Toward Lower Wages.
 
 HOW TO INVEST IN A 6 PERCENT WORLD.
 
 The Ppa and I: Resetting Your Investment Alarm Clock.
 
 How Not to Get Scalped: Diversification and Fee Management.
 
 Selling the Noise: Understanding and Coping with Volatility.
 
 Echoes from Africa: Derivatives and the Nature of Risk.
 
 WHAT TO BUY IN A 6 PERCENT WORLD.
 
 Rolling Around Heaven All Day: Basic Investment Strategies for the Era of 6 Percent.
 
 Men Behaving Badly: How to Ride the Yield Curve in the Era of 6 Percent.
 
 That Old-Time Religion: Sleep Tight with Inflation-Indexed Bonds.
 
 Fifteen Minutes of Fame: Mortgage-Backed Securities for a Great Deal on Yield.
 
 The King of Salamasond: Investing in the Emerging Markets.
 
 Mickey in Wonderland: The Butler Creek Care for Bonds.
 
 Mr.
 
 Nietzsche, Meet Mr.
 
 Darwin: The Investment Choices You Face.
 
 Bibliography.
 
 Index.
Information Provided By: :