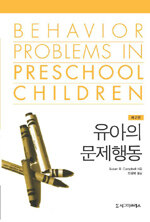 000
01179camccc200337 k 4500
001
000045475792
005
20100807053426
007
ta
008
070423s2007 ulk b 001c kor
020

▼a

9788958323013

▼g

93370
035

▼a

(KERIS)BIB000010831369
040

▼a

211044

▼c

211044

▼d

211044

▼d

211009
041

1

▼a

kor

▼h

eng
082

0

4

▼a

618.92/89

▼2

22
090

▼a

618.9289

▼b

2007z2
100

1

▼a

Campbell, Susan B.

▼0

AUTH(211009)136600
245

1

0

▼a

유아의 문제행동 /

▼d

Susan B. Campbell 지음;

▼e

민성혜 옮김.
260

▼a

서울 :

▼b

시그마프레스 ,

▼c

2007.
300

▼a

xviii, 347 p. :

▼b

삽도 ;

▼c

25 cm.
500

▼a

원저자명: Behavior problems in preschool children : clinical and developmental issues. 2nd ed.
504

▼a

참고문헌(p.[315]-343) 및 색인수록
650

0

▼a

Behavior disorders in children.
650

0

▼a

Child development.
650

0

▼a

Preschool children

▼x

Mental health.
650

1

2

▼a

Child Behavior Disorders.
650

2

2

▼a

Child Development.
650

2

2

▼a

Developmental Disabilities.
700

1

▼a

Behavior problems in preschool children : clinical and developmental issues. 2nd ed.
700

1

▼a

민성혜 ,

▼e

역

▼0

AUTH(211009)47723
945

▼a

KINS
---
Holdings Information
No.
Location
Call Number
Accession No.
Availability
Due Date
Make a Reservation
Service

No.

1

Location

Main Library/Monographs(4F)/

Call Number

618.9289 2007z2

Accession No.

111498967

Availability

Available

Due Date

Make a Reservation

Service

No.

2

Location

Main Library/Monographs(4F)/

Call Number

618.9289 2007z2

Accession No.

111498968

Availability

Available

Due Date

Make a Reservation

Service
Contents information
Book Introduction
기본적인 개념과 이론적 쟁점들을 고찰하면서, 발달적 정신병리학에서의 최근의 방향을 알아보았다. 각 장들은 2살에서 5살까지의 전형적인 발달을 다루고, 최근의 초기 아동기 문제의 특성과 보편성을 다루고, 유용한 진단 체계의 강점과 한계점을 살펴보았다.

다루기 힘든 아동들이 자라나면서 어떤 일이 일어나는지 설명하고, 어떻게 개인.가족.또래 요인이 아동의 발달적 경로에 영향을 미치는지에 대한 연구들도 포함시켰다. 특별히 사례연구와 지은이의 종단적 연구, 즉 걸음마기에서 시작하여 초기 사춘기까지 이어지는 종단적 연구의 괄목할만한 연구결과들을 소개했다.

다른 아동들이 보다 심각한 문제에 지속적으로 노출되는데 비해 왜 어떤 아동들은 어려운 과도기를 극복하게 되는지에 초점을 두었다. 개입의 문제가 다루어졌고, 중재와 치료에 대해 경험적인 결과들이 이를 지지해주었다. 결론을 다루는 장에서는 아동 보육과 초기 개입프로그램의 유용성과 질을 증진시키기 위한 제언으로 마무리하였다.

아동 임상심리학자와 발달심리학자, 소아정신과 의사들, 치료사들 그리고 기타 초기아동기 전문가들에게 필수적인 지식을 제공할 것이며, 학부 3,4학년과 대학원 학생들에게 유용한 교과서로도 활용 가능할 것이다.
Information Provided By: :

Author Introduction
Susan B. Campbell
(지은이)
피츠버그 대학교에서 임상과 발달프로그램의 책임자를 맡고 있는 심리학과 교수이다. 최근에는 Journal of Abnormal Child Psychology의 편집자를 맡고 있으며, National Institute of Child Health and Human Development Study of Early Child Care and Youth Development를 하고 있다. 또한 E. Mark Cummings, Patrick, T. Davies와 함께 Developmental Psychopathology and Family Process 의 공동저자이다.
민성혜
(옮긴이)
부연세대학교 사회학과(문학사) 연세대학교 사회복지학과(문학석사) 연세대학교 아동가족학과(문학박사) 前 남서울대학교 아동복지학과 교수 前 연아아동가족상담소 소장 前 소명교사연구소 소장 現 고려사이버대학교 아동학과 부교수 現 Brainery 대표 저서 및 논문 『행복한 부모, 건강한 자녀』(학지사) 공저 『행동장애 아이들을 위한 지도서』(시그마프레스) 『학습장애 아이들을 위한 지도서』(시그마프레스) 『주의력결핍 장애, 주의력결핍 과잉행동장애 아이들을 위한 지도서』(시그마프레스) 등 다수
Information Provided By: :

Table of Contents


목차
제1장 이론적 및 개념적 쟁점들 = 1
 발달정신병리학 관점 = 1
 지속성-단절성과 발달적 변화의 특성 = 6
 발달에 대한 교호 모델 = 13
 발달에 대한 생태학적 모델 = 17
 기질에서의 개인차 = 19
 불안정 애착과 이후의 적응 = 24
 상호작용하는 요인들로 이루어진 경로 모델 = 30
 요약 = 33
제2장 발달적 쟁점들 = 35
 언어발달 = 39
 기억력 발달 = 44
 탐색과 환경에 대한 숙달 = 48
 가장놀이 = 50
 자의식과 자아감 발달 = 55
 자기 조절 = 60
 사회적 이해와 관점 조망 = 64
 요약 = 66
제3장 임상적 쟁점들 = 69
 다루기 어려운 행동 혹은 문제? = 69
 행동문제는 어느 정도 보편적인가? = 71
 유아기 행동문제 영역 = 74
 문제행동에 대한 정의 = 75
 치료 의뢰에 영향을 미치는 요인들 = 77
 임상적으로 유의한 문제 정의 시도 = 81
 진단 쟁점들 = 83
 DSM과 관련 체계를 사용한 진단 = 84
 DSM-IV 외현화된(붕괴성 행동) 장애 = 86
 DSM-IV 내면화된(정서적) 장애 = 92
 문제 유아에 대한 종단적 연구 고찰 = 95
 유아 1 : 태현 = 102
 유아 2 : 희정 = 106
 유아 3 : 세준 = 111
 유아 4 : 용호 = 116
 요약 = 119
제4장 가족요인과 유아발달 = 121
 사회화와 사회성 발달에 대한 부모의 역할 = 123
 자녀 양육 실제와 사회화 = 129
 가족 분위기 = 138
 사회적 맥락 = 148
 요약 = 154
제5장 형제관계와 유아발달 = 157
 동생의 출생에 대한 반응 = 159
 형제관계의 발달 = 161
 형제관계와 사회화 = 163
 형제관계에서의 개인차 = 165
 양육과 형제관계 = 167
 다루기 어려운 유아가 있는 가족 내에서의 형제관계 = 176
 요약 = 181
제6장 또래 관계와 유아발달 = 183
 유아들이 보이는 또래 행동 = 183
 또래의 발달적 중요성 = 187
 또래와의 행동에서의 개인차 = 193
 사회적 추론 = 197
 유아의 또래 관계에서의 개인차에 영향을 미치는 가족요인들 = 201
 또래 문제의 임상적 함의 = 206
 다루기 어려운 유아 = 209
 요약 = 214
제7장 유아의 행동문제 예방과 치료 = 217
 유아를 대상으로 하는 개입 = 221
 치료적 모델과 분석 수준 = 224
 유아의 행동문제에 대한 치료적 접근들 = 233
 종단적 연구 사례 고찰 = 250
 요약 = 254
제8장 유아에 대한 사후조사와 결과 연구 = 257
 걸음마기, 유아기, 학령기 그 이후까지의 종단연구 = 258
 임상적으로 진단된 과잉행동/ADHD 유아의 사후조사 = 266
 다루기 어려운 유아에 대한 종단연구 결과 = 269
 전형적인 유아에 기초한 설명 = 277
 요약 = 291
제9장 결론과 사회적 정책에의 함의 = 295
 부모교육 = 300
 건강 전문가 교육 = 302
 보육 = 304
 출산 휴가와 부모를 위한 융통적인 근무 = 312
 유아에 대한 정신건강 프로그램 = 314
 요약 = 315
참고문헌 = 317
찾아보기 = 344