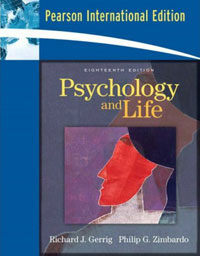 000
00968camuu2200289 a 4500
001
000045456183
005
20080724131005
008
070816s2008 maua b 001 0 eng
020

▼a

0205519989 (pbk.)
020

▼a

9780205519989 (pbk.)
035

▼a

(KERIS)BIB000011049476
040

▼a

211032

▼d

211009
050

4

▼a

BF121

▼b

.G47 2008b
082

0

4

▼a

150

▼2

22
090

▼a

150

▼b

R899p18
100

1

▼a

Gerrig, Richard J.
245

1

0

▼a

Psychology and life /

▼c

Richard J. Gerrig, Philip G. Zimbardo.
250

▼a

18th ed.
260

▼a

Boston :

▼b

Pearson/Allen and Bacon ,

▼c

c2008.
300

▼a

xxiii, 577, [103] p. :

▼b

ill. (chiefly col.) ;

▼c

28 cm.
500

▼a

"Pearson International Edition"--Cover.
500

▼a

Includes answer appendix and glossary.
504

▼a

Includes bibliographical references (p. R-1-R-47) and indexes.
650

0

▼a

Psychology.
700

1

▼a

Zimbardo, Philip G.
945

▼a

KINS
---
Holdings Information
No.
Location
Call Number
Accession No.
Availability
Due Date
Make a Reservation
Service

No.

1

Location

Main Library/Western Books/

Call Number

150 R899p18

Accession No.

111483634

Availability

Available

Due Date

Make a Reservation

Service

No.

2

Location

Main Library/Western Books/

Call Number

150 R899p18

Accession No.

111497801

Availability

Available

Due Date

Make a Reservation

Service

No.

3

Location

Main Library/Western Books/

Call Number

150 R899p18

Accession No.

111536162

Availability

Available

Due Date

Make a Reservation

Service
Contents information
Book Introduction
This classic text emphasizes the science of psychology, with a special focus on applying that science to students' daily lives.

Psychology and Life continues to provide a rigorous, research-centered survey of the discipline while offering students special features and learning aids that will spark their interest and excite their imaginations. The eighteenth edition, which has been thoroughly updated to reflect the latest cutting-edge research, features an increased emphasis on critical thinking, new practice tests at the end of each chapter, a beautiful new design and an updated art program.

Psychology and Life is the premiere text accompanying the Discovering Psychology Telecourse Series. A telecourse faculty guide and study guide to tie the videos to the textbook are available through Allyn & Bacon.

Information Provided By: :

Author Introduction
Richard J. Gerrig
(지은이)
Yale 대학에서 강의하면서, Lex Hixon 상을 받았다. 미국심리학회(APA) 산하 실험심리학회의 특별회원이며, 2004년 현재 Stony Brook에 있는 State University of New York의 심리학 교수로 있다.
필립 짐바르도
(지은이)
스탠퍼드대학교 심리학과 명예교수이며 예일대학교와 뉴욕대학교, 컬럼비아대학교에서 강의했다. 미국심리학회 회장, 스탠퍼드 테러리즘 심리학센터 소장을 역임했다. 인간 본성에 관한 <스탠퍼드 감옥 실험(Stanford prison experiment)>과 <깨진 유리창 이론>의 토대가 되는 심리 실험으로 유명한 그는 평생 끊임없이 인간에 대해 탐구했다. 인간의 삶과 관련된 여러 심리 현상에 주목하던 그가 다음으로 관심을 가진 것이 바로 '시간'이었다. 그는 시간이 인간의 삶에 어떤 영향을 끼치고 있으며, 과연 우리는 시간을 어떻게 바라보아야 하는지 궁금했다. 이후 30년간 15개국 수만 명의 삶을 추적하여 '짐바르도 시간관 검사(ZTPI)'를 개발했으며, 연구 결과를 《나는 왜 시간에 쫓기는가》에 쏟아 넣었다. 그는 시간에 대한 태도(시간관)가 인간의 행동과 삶을 대하는 태도에 어마어마한 영향을 미치지만 정작 우리들은 그 중요성을 모르고 살고 있음을 지적한다. 그는 '오늘' 우리가 시간을 사용하는 방식이 '과거'와 '미래'의 모습을 결정한다고 말하며, 시간에 대한 관점이 삶의 큰 차이를 만듦을 증명한다. PBS TV 시리즈 <심리학의 발견(Discovering Psychology)>을 기획하고 해설했으며, 2004년에는 이라크 아부그라이브 교도소에서의 범죄 행위로 기소된 미국 퇴역 군인의 군법회의 심리에 전문가 증인으로 참석했다. 지은 책으로 《심리학과 삶(공저)》《수줍음Shyness》《루시퍼 이펙트》 등이 있다.
Information Provided By: :