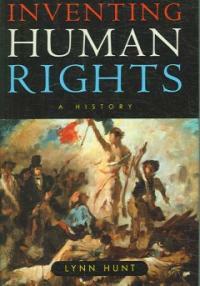 000
00000cam u2200205 a 4500
001
000045383615
005
20230117165109
008
060824s2007 nyua b 001 0 eng
010

▼a

2006027599
020

▼a

9780393060959 (hbk.)
020

▼a

0393060950 (hbk.)
024

3

1

▼a

9780393060959
029

1

▼a

YDXCP

▼b

2437763
035

▼a

(OCoLC)ocm71243832
035

▼a

(OCoLC)71243832
035

▼a

(KERIS)BIB000010920093
040

▼a

DLC

▼c

DLC

▼d

YDX

▼d

BAKER

▼d

YDXCP

▼d

ZS3

▼d

NPL

▼d

BTCTA

▼d

VP@

▼d

DLC

▼d

224010

▼d

211009
050

0

0

▼a

JC585

▼b

.H89 2007
082

0

0

▼a

323.09

▼2

22
090

▼a

323.09

▼b

H941i
100

1

▼a

Hunt, Lynn,

▼d

1945-

▼0

AUTH(211009)91498.
245

1

0

▼a

Inventing human rights :

▼b

a history /

▼c

Lynn Hunt.
250

▼a

1st ed.
260

▼a

New York :

▼b

W.W. Norton & Co.,

▼c

c2007.
300

▼a

272 p. :

▼b

ill. ;

▼c

22 cm.
504

▼a

Includes bibliographical references (p. [230]-260) and index.
505

0

0

▼t

Introduction: "We hold these truths to be self-evident" --

▼g

1.

▼t

"Torrents of Emotion": Reading Novels and Imagining Equality --

▼g

2.

▼t

"Bone of Their Bone": Abolishing Torture --

▼g

3.

▼t

"They Have Set a Great Example": Declaring Rights --

▼g

4.

▼t

"There Will Be No End of It": The Consequences of Declaring --

▼g

5.

▼t

Soft Power of Humanity: Why Human Rights Failed, Only to Succeed in the Long Run --

▼g

Appendix.

▼t

Three Declarations: 1776, 1789, 1948.
650

0

▼a

Human rights

▼x

History.
650

0

▼a

Human rights in literature.
650

0

▼a

Torture

▼x

History.
945

▼a

KINS
---
Holdings Information
No.
Location
Call Number
Accession No.
Availability
Due Date
Make a Reservation
Service

No.

1

Location

Main Library/Western Books/

Call Number

323.09 H941i

Accession No.

111432779

Availability

Available

Due Date

Make a Reservation

Service
Contents information
Book Introduction
린 헌트는 포스트모더니즘 역사학의 새로운 흐름으로 시작된 신문화사의 대가이다. 특히 18세기 프랑스사의 최고의 전문가로 손꼽힌다. 이 책에서 저자는 오늘날 우리가 관습적으로 받아들이는 인권의 역사를 독특한 문화사적 관점으로 서술한다.

인권은 어떤 역사적 맥락에서 탄생했는가? 그것은 어떤 과정을 거쳐 우리의 정신과 일상 속에 자연스러운 것으로 자리 잡았는가? 저자는 인권이 18세기 계몽주의 시대에 기원을 두며 '공감'이라는 새로운 감각을 통해 지속적으로 발전했다고 주장한다.

기본적으로 권리는 자율적 인격을 전제로 한다. 그러나 저자는 자율성을 넘어 계급, 인종 그리고 성별을 초월한 '공감'의 학습을 통해 인권의 성취가 가능했다고 주장한다. 18세기의 개인들은 '동정'이라는 새롭고 심오한 감각을 고양했는데 이것이 곧 오늘날의 정확한 용어로 공감이다.

공감이라는 새로운 감각을 학습한 개인들은 고문당하는 타인의 아픔을 자신의 아픔과 동일한 것으로 느끼기 시작했다. 이는 곧 신체의 발견으로 이어졌다. 개인들이 신체를 소유하고 타인으로부터 침해받지 않기를 바라게 된 것이다. 이를 통해 타인의 고통에 대한 공감이 고문을 종식시키는 데 근본적인 역할을 했음을 확인할 수 있다.

Traces the history of human rights from the origins of the concept in the eighteenth-century American Declaration of Independence and French Declaration of the Rights of Man, through their momentous eclipse in the nineteenth century, to their culmination as a principle with the United Nations' proclamation of 1948.
Information Provided By: :