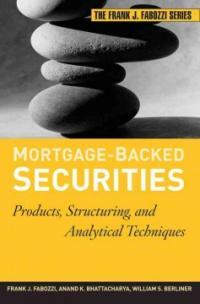 000
01167camuu22003378a 4500
001
000045381527
005
20070831150058
008
061218s2007 njua b 001 0 eng
015

▼a

GBA6A5923

▼2

bnb
016

7

▼a

013629264

▼2

Uk
020

▼a

9780470047736 (hbk.)
020

▼a

0470047739 (hbk.)
029

1

▼a

YDXCP

▼b

2474444
035

▼a

(OCoLC)72655603
040

▼a

UKM

▼c

UKM

▼d

YDXCP

▼d

BAKER

▼d

BTCTA

▼d

TXH

▼d

IAY

▼d

KUB

▼d

211009
049

▼a

KUBA
050

4

▼a

HG5095

▼b

.F335 2007
082

0

4

▼a

332.6323

▼2

22
090

▼a

332.6323

▼b

F121mo
100

1

▼a

Fabozzi, Frank J.
245

1

0

▼a

Mortgage-backed securities :

▼b

products, structuring, and analytical techniques /

▼c

Frank J. Fabozzi, Anand K. Bhattacharya, William S. Berliner.
260

▼a

Hoboken, N.J. :

▼b

Wiley ,

▼c

c2007.
300

▼a

xvi, 318 p. :

▼b

ill. ;

▼c

24 cm.
440

4

▼a

The Frank J. Fabozzi series
504

▼a

Includes bibliographical references and index.
650

0

▼a

Mortgage-backed securities.
700

1

▼a

Bhattacharya, Anand K.
700

1

▼a

Berliner, William S.
945

▼a

KINS
994

▼a

C0

▼b

KUB
---
Holdings Information
No.
Location
Call Number
Accession No.
Availability
Due Date
Make a Reservation
Service

No.

1

Location

Main Library/Western Books/

Call Number

332.6323 F121mo

Accession No.

111427002

Availability

Available

Due Date

Make a Reservation

Service
Contents information
Table of Contents
Preface.

About the Authors.

PART ONE: Introduction to Mortgage and MBS Markets.

Chapter 1: Overview of Mortgages and the Consumer Mortgage Market.

Overview of Mortgages.

Mortgage Loan Mechanics.

Risks Associated with Mortgages and Mortgage Products.

Chapter 2: Overview of the Mortgage-Backed Securities Market.

Creating Different Types of MBS.

MBS Trading.

The Role of the MBS Markets in Generating Consumer Lending Rates.

Cash Flow Structuring.

PART TWO: Prepayment and Default Metrics and Behavior.

Chapter 3: Measurement of Prepayments and Defaults.

Prepayment Convention Terminology.

Delinquency, Default, and Loss Terminology.

Chapter 4: Prepayment Behavior and Performance.

Prepayment Behavior.

Drivers of Prepayment Activity.

Additional Factors Affecting Prepayment Speeds.

Prepayment Behavior of "Nonfixed-Payment" Products.

Summary.

PART THREE: Structuring.

Chapter 5: Introduction to MBS Structuring Techniques.

Underlying Logic in Structuring Cash Flows.

Structuring Different Mortgage Products.

Fundamentals of Structuring CMOs.

Chapter 6: Fundamental MBS Structuring Techniques: Divisions of Principal.

Time Tranching.

Planned Amortization Classes (PACs) and the PAC/Support Structure.

Targeted Amortization Class Bonds.

Z-Bonds and Accretion-Directed Tranches.

A Simple Structuring Example.

Chapter 7: Fundamental MBS Structuring Techniques: Divisions of Interest.

Coupon Stripping and Boosting.

Floater/Inverse Floater Combinations.

Two-Tiered Index Bonds (TTIBs).

Excess Servicing IOs.

Chapter 8: Structuring Private Label CMOs.

Private Label Credit Enhancement.

Private Label Senior Structuring Variations.

Chapter 9: The Structuring of Mortgage ABS Deals.

Fundamentals of ABS Structures.

Credit Enhancement for Mortgage ABS Deals.

Factors Influencing the Credit Structure of Deals.

Additional Structuring Issues and Developments.

PART FOUR: Valuation and Analysis.

Chapter 10: Techniques for Valuing MBS.

Static Cash Flow Yield Analysis.

Zero-Volatility Spread.

Valuation Using Monte Carlo Simulation and OAS Analysis.

Total Return Analysis.

Chapter 11: Measuring MBS Interest Rate Risk.

Duration.

Convexity.

Yield Curve Risk.

Other Risk Measures.

Illustration of Risk Measures.

Summary.

Chapter 12: Evaluating Senior MBS and CMOs.

Yield and Spread Matrices.

Monte Carlo and OAS Analysis.

Total Return Analysis.

Comparing the Analysis of Agency and Private Label Tranches.

Evaluating Inverse Floaters.

Summary.

APPENDIX: An Option-Theoretic Approach to Valuing MBS.

Option-Theoretic Models for Valuing MBS.

An Option-Based Prepayment Model for Mortgages.

Valuation of Mortgages.

A Closer Look at Leapers and Laggards.

Valuation of MBS.

Summary.

INDEX.
Information Provided By: :