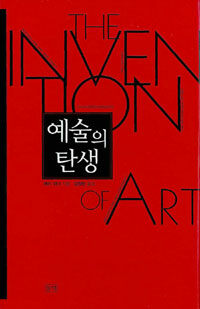 000
00793camccc200277 k 4500
001
000045370571
005
20100806051408
007
ta
008
070615s2007 ggka b 001c kor
020

▼a

9788975275722

▼g

03600
035

▼a

(KERIS)BIB000010914478
040

▼a

211062

▼c

211062

▼d

211009
041

1

▼a

kor

▼h

eng
082

0

4

▼a

700.9

▼2

22
090

▼a

700.9

▼b

2007
100

1

▼a

Shiner, Larry E. ,

▼d

1934-
245

1

0

▼a

예술의 탄생 /

▼d

래리 쉬너 지음 ;

▼e

김정란 옮김.
246

1

9

▼a

(The)invention of art : a cultural history.
260

▼a

파주 :

▼b

들녘 ,

▼c

2007.
300

▼a

503 p. :

▼b

삽도 ;

▼c

24 cm.
504

▼a

참고문헌(p. 461-490), 색인수록
650

0

▼a

Arts

▼x

History.
650

0

▼a

Arts

▼x

Philosophy.
700

1

▼a

김정란 ,

▼e

역

▼0

AUTH(211009)2292
945

▼a

KINS
---
Holdings Information
No.
Location
Call Number
Accession No.
Availability
Due Date
Make a Reservation
Service

No.

1

Location

Main Library/Monographs(4F)/

Call Number

700.9 2007

Accession No.

111425136

Availability

Available

Due Date

Make a Reservation

Service

No.

2

Location

Main Library/Monographs(4F)/

Call Number

700.9 2007

Accession No.

111425137

Availability

Available

Due Date

Make a Reservation

Service
Contents information
Book Introduction
순수예술의 근대적 개념과 제도들이 어디서부터 기인했는지를 보여주는 책. 시각예술만 논하던 기존의 좁은 스펙트럼에서 벗어나, 좀더 넓고 깊은 역사적 맥락에서 예술에 대해 논했다. 현상학과 시각예술의 권위자인 래리 쉬너 교수가, 자신이 가르치는 학생들과 일반인들을 대상으로 집필했다. 과거 예술가들과 사상가들을 다수 인용했으며, 풍부한 도판을 본문 곳곳에 실었다.

1부 '순수예술과 공예 이전'과 2부 '분리된 예술'은 책의 중심 역할을 한다. 예술과 공예, 예술과 생활로 분리된 체계 이후의 사람들이 왜 이를 극복하려고 노력했는지에 대한 기본 맥락을 설명하는 것. 우리의 미적 개념이 제도에 의해 형성되는 과정을 살펴볼 수 있다.

3부 '역류'에서는 제도에 휩쓸려 무관심하게 받아들여지는 미적 개념에 대한 저항들을 제시하면서, 프랑스혁명으로 인해 더욱 빨리 도래해버린 새 체계를 살펴본다. 4부 '예술의 신격화'에서는 19세기에 들어 예술이 최상의 가치를 지닌 그 무엇으로 격상되는 과정을 보여준다. 5부 '순수예술과 공예를 넘어서'에는 20세기 초에 일어난 여러 예술 장르를 사례로 순수예술 대 공예의 분리에 관한 동화와 저항의 과정을 정리했다.
Information Provided By: :

Author Introduction
래리 쉬너
(지은이)
프랑스 Universite de Strasbourg에서 현상학과 실존철학으로 박사 학위를 받았다. 1971년부터 일리노이 대학에서 철학, 역사, 시각예술을 가르쳤다. 2007년 현재 미국 일리노이 대학 스프링필드 캠퍼스의 명예 교수로 있다. 지은 책으로 <Secret Mirror: Literary Form and History in Tocqueville's "Recollections">, <The Secularization of History: An Introduction to the Theology of Friedrich Gogarten> 등이 있다.
김정란
(옮긴이)
이화여자대학교 음악대학 성악과와 동 대학원 음악학과(성악전공)를, 그리고 성균관대학교 번역 TESOL대학원 번역학과를 졸업했다. 현재는 서울대교구 둔촌동성당 교중미사 성 체칠리아 성가단 지휘자이자 번역가로 활동 중이다. 옮긴 책으로는 「오 헨리의 봄날의 메뉴」, 「자기만의 방」, 「예술의 탄생」, 「카라얀 평전 2」 등이 있다.
Information Provided By: :

Table of Contents


목차
책머리에 : 미술ㆍ음악ㆍ문학을 꿰뚫는 미학의 역사 = 4
들어가는 글 : 예술 대 공예, 예술가 대 장인으로 분리되다 = 10
1부 순수예술과 공예 이전
 1장 고대 그리스에는 예술이라는 단어가 없었다 = 37
  예술 테크네 아르스
  장인/예술가
  미와 기능
 2장 아퀴나스의 톱 = 51
  '종속적' 예술에서 '기계적' 예술로
  기술자들
  미의 개념
 3장 미켈란젤로와 셰익스피어 : 떠오르는 예술 = 62
  교양예술 학과의 시작
  변화하는 장인/예술가의 지위
  장인/예술가의 이상적인 특성들
  셰익스피어, 존슨 그리고 '작품'
  미적 원형?
 4장 아르테미시아의 알레고리 : 과도기의 예술 = 93
  장인/예술가의 신분 상승을 위한 끊임없는 투쟁
  장인/예술가의 이미지
  순수예술의 범주를 향한 발걸음
  취미의 역할
2부 분리된 예술
 5장 품위 있는 계층을 위한 고상한 예술 = 126
  순수예술의 범주 구축하기
  순수예술의 새로운 제도들
  새로운 예술대중
 6장 예술가, 작품, 시장 = 153
  장인에서 분리된 예술가
  예술가의 이상적 이미지
  장인의 운명
  천재의 성별
  '예술 작품'의 이상
  후원 제도에서 시장체제로
 7장 취미에서 미의식으로 = 195
  미적 행위 익히기
  예술 대중과 취미의 문제
  미적 요소들
  칸트와 실러가 미의식을 정리하다
3부 역류
 8장 호가스, 루소, 울스턴크래프트 = 232
  호가스의 '쾌락주의적 미학'
  루소의 축제미학
  울스턴크래프트와 정의의 미
 9장 혁명 = 250
  후원 제도의 붕괴
  혁명적인 축제
  혁명적인 음악
  혁명과 박물관
4부 예술의 신격화
 10장 구속적 계시로서의 예술 = 278
  독립된 영역으로서의 예술
  예술의 정신적 고양
 11장 예술가: 신성한 소명 = 290
  예술가의 숭고한 이미지
  장인의 전락
 12장 침묵 : 미의식의 승리 = 312
  미적 행위 학습하기
  미의식의 부흥과 미의 쇠락
  예술과 사회의 문제
5부 순수예술과 공예를 넘어서
 13장 동화와 저항 = 335
  순수예술로의 동화: 사진
  다양한 형태의 저항: 에머슨, 마르크스, 러스킨, 모리스
  예술공예운동
 14장 모더니즘, 반-예술, 바우하우스 = 359
  모더니즘과 순수성
  사진의 경우
  반-예술
  바우하우스
  예술의 분리에 대한 세 철학자-비평가의 견해
  모더니즘과 형식주의의 승리
 15장 예술과 공예를 넘어서 = 393
  '원시'예술
  예술로서의 공예
  예술로서의 건축
  예술로서의 사진 붐
  문학의 죽음?
  대량예술
  예술과 생활
  공공예술
사람이 만든 모든 것, 예술 = 441
주 = 449
참고문헌 = 461
찾아보기 = 491