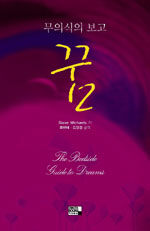 000
00778namccc200289 k 4500
001
000045355305
005
20100806014859
007
ta
008
070516s2007 ulk 000a kor
020

▼a

8995887273

▼g

03180
020

▼a

9788995887271
040

▼a

211009

▼c

211009

▼d

211009
041

1

▼a

kor

▼h

eng
082

0

4

▼a

154.63

▼2

22
090

▼a

154.63

▼b

2007
100

1

▼a

Michaels, Stase

▼0

AUTH(211009)123287
245

1

0

▼a

꿈 :

▼b

무의식의 보고 /

▼d

Stase Michaels 저 ;

▼e

최현배 ,

▼e

김영경 공역.
246

1

9

▼a

(The)bedside guide to dreams
260

▼a

서울 :

▼b

이너북스 ,

▼c

2007.
300

▼a

413 p. ;

▼c

23 cm.
500

▼a

부록수록
650

0

▼a

Dreams.
650

0

▼a

Dream interpretation.
700

1

▼a

최현배 ,

▼e

역
700

1

▼a

김영경 ,

▼e

역

▼0

AUTH(211009)24987
945

▼a

KINS
---
Holdings Information
No.
Location
Call Number
Accession No.
Availability
Due Date
Make a Reservation
Service

No.

1

Location

Main Library/Monographs(3F)/

Call Number

154.63 2007

Accession No.

111416486

Availability

Available

Due Date

Make a Reservation

Service

No.

2

Location

Main Library/Monographs(3F)/

Call Number

154.63 2007

Accession No.

111416487

Availability

Available

Due Date

Make a Reservation

Service
Contents information
Book Introduction
Author Introduction
스테이스 마이클스
(지은이)
College of William and Mary에서는 실험심리학으로 석사학위를, Atlantic University에서는 꿈의 독특성과 관련한 개인초월 연구로 석사학위를 받았다.
김영경
(옮긴이)
/약력 덕성여자대학교 경영학과 졸업 (학사) 경북대학교 심리학과 졸업 (석사 및 박사, 노년심리 전공) 경북대학교, 숭실사이버대학교 강사 역임 현재 충북대학교 강사 및 인간심리연구소 전임연구원 /대표 저서 및 역서 노인상담: 경험적 접근 무의식의 보고 꿈 노인상담의 첫걸음 임상 노년심리학
최현배
(옮긴이)
충북대학교 심리학과를 졸업하고, 충북대학교 대학원에서 심리학과 박사과정을 수료했다.(상담심리학 전공) 충청대학 겸임교수로, 현도사회복지대학교, 충북대학교, 단국대학교, 주성대학 등에 출강하고 있다.
Information Provided By: :

Table of Contents


목차
옮긴이의 말 = 5
지은이의 말 = 9
SECTION Ⅰ 꿈 분석에 관한 서설
 꿈 모험: 자신에게 주는 훌륭한 선물 = 17
 꿈에 관한 서론 = 22
 꿈 분석의 5단계법: 새로운 접근 = 28
SECTION Ⅱ 스물일곱 가지의 꿈 유형
 PART 1 기본적인 생활문제에 관련된 꿈 = 63
  1. 신체와 건강 꿈 = 65
  2. 관계 꿈 = 84
  3. 의사결정 꿈 = 95
  4. 남녀 재균형 꿈 = 110
  5. 강인함 꿈 = 124
  6. 섹스 꿈 = 142
 PART 2 인생의 장애 제거를 돕는 꿈 = 155
  7. 재균형 꿈: 정서 상태를 재균형 잡는 꿈 = 157
  8. 점검 꿈: 과거사건이나 마음상태를 점검하는 꿈 = 166
  9. 난센스 꿈 = 178
  10. 반복 꿈 = 186
 PART 3 잠재력 실현을 돕는 꿈 = 203
  11. 신호 꿈: 어떤 새로운 신호로서의 꿈 = 205
  12. 약속 꿈: 좋은 결과를 약속하는 꿈 = 215
  13. 에너지 꿈: 당신에게 힘을 주는 꿈 = 223
  14. 창조성 꿈: 당신의 창조성을 두드리는 꿈 = 231
  15. 실습 꿈: 직접 실습하는 꿈 = 239
 PART 4 무서운 꿈 = 253
  16. 무서운 꿈 = 255
  17. 죽음에 관한 꿈 = 270
 PART 5 타인과 당신의 꿈 = 287
  18. 타인 꿈 = 289
  19. 상담 꿈: 상담자와 치료자에게 도움이 되는 꿈 = 297
 PART 6 무한한 조화: 꿈을 통해 직접 다가오는 신비한 은총 = 309
  20. 치유 꿈: 치유하거나 치유로 이끄는 꿈 = 311
  21. 통합 꿈: 꿈을 통해 성취된 자기의 통합 = 324
 PART 7 새로운 세계: 꿈을 통한 미지의 영적 세계 탐험 = 331
  22. 죽음의 문턱을 넘는 꿈 = 333
  23. 다른 세계로 방문하는 꿈 = 343
  24. ESP 꿈 = 352
  25. 전생 꿈 = 367
  26. 세계적인 사건 꿈 = 380
  27. 자각 꿈 = 392
글을 마치며 = 407
부록 = 411