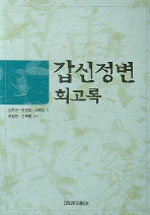 000
00798namccc200265 k 4500
001
000045308666
005
20100805033745
007
ta
008
061122s2006 ulk AA 001a kor
020

▼a

8971074566

▼g

03910
040

▼a

211009

▼c

211009

▼d

211009
082

0

4

▼a

951.902

▼2

22
085

▼a

953.059

▼2

DDCK
090

▼a

953.059

▼b

2006t
100

1

▼a

김옥균

▼g

金玉均 ,

▼d

1851-1894

▼0

AUTH(211009)113321
245

1

0

▼a

갑신정변 회고록 /

▼d

김옥균 ,

▼e

박영효 ,

▼e

서재필 [공]저 ;

▼e

조일문 ,

▼e

신복룡 [공]편역.
260

▼a

서울 :

▼b

건국대학교출판부 ,

▼c

2006.
300

▼a

255 p. ;

▼c

23 cm.
500

▼a

색인수록
700

1

▼a

박영효

▼g

朴泳孝 ,

▼d

1861~1939

▼0

AUTH(211009)76232
700

1

▼a

서재필

▼g

徐載弼 ,

▼d

1864~1951

▼0

AUTH(211009)23057
700

1

▼a

조일문

▼g

趙一文 ,

▼e

편역

▼0

AUTH(211009)96855
700

1

▼a

신복룡

▼g

申福龍 ,

▼e

편역

▼0

AUTH(211009)80791
945

▼a

KINS
---
Holdings Information
No.
Location
Call Number
Accession No.
Availability
Due Date
Make a Reservation
Service

No.

1

Location

Main Library/Monographs(4F)/

Call Number

953.059 2006t

Accession No.

111389394

Availability

Available

Due Date

Make a Reservation

Service

No.

2

Location

Main Library/Monographs(4F)/

Call Number

953.059 2006t

Accession No.

111389395

Availability

Available

Due Date

Make a Reservation

Service
Contents information
Book Introduction
시대가 영웅을 만드는지, 아니면 영웅이 시대를 만드는지에 대해서는 각자의 보는 시각이 다르겠지만, 마키아벨리(Nicolo Machiavelli)가 말한 것처럼 시운(時運)과 같은 어떤 보이지 않는 결정력(fortune)이 있는지도 모르겠다. 노력하여 원하던 바를 성취한 사람은 자신의 의지가 운명을 극복했다고 말하겠지만, 실패한 사람은 운명의 여신이 자기를 저버렸다고 푸념할 것이다.

풍운의 한말을 살다간, 갑신정변 5걸로 불리는 김옥균(金玉均), 홍영식(洪英植), 박영효(朴泳孝), 서광범(徐光範), 서재필(徐載弼)의 생애를 돌아보면, 준비되지 않은 야망이나 꿈은 운명을 탓할 것 없이 실패할 수밖에 없다는 것을 잘 보여준다. 더욱 문제가 되는 것은 그들의 실패가 자신만의 아픔으로 끝나는 것이 아니라 역사를 되물림하고 그 시대를 살아가는 사람들에게 많은 아픔을 남겨준다는 사실이다.
논란의 여지가 없는 것은 아니지만, 초기 개화파가 도모하고자 했던 꿈을 잘못되었다고 비난만 할 일은 아니다. 그들은 위대한 궁수가 과녁을 맞추기 위해서 과녁보다 높게 활을 겨냥하듯이, 목표를 높게 잡은 것은 사실이다. 또한 당시의 시류나 민중보다 앞서 갔던 것도 사실이다. 그러나 이러한 도전은 역사에 흔히 있는 일이고 용서받을 수 있다. 문제는 그들의 무모함이었다. 그들은 10대 소년을 포함하여 스무나문 명의 젊은이들로써 민족의 장래를 바로잡으리라고 생각했다.
이제 그들의 삶이 지나간 지 120여 년의 세월이 지났다. 그들에 대한 역사적 평가와 함께 그 시대를 이해하기 위해 그들의 육성을 들어 본다는 것은 갑신정변을 이해하는 첫걸음이 될 것이다. 그런 뜻에서 당시 혁명의 주역들이 자신들의 과거를 되돌아보며 남긴 회고록 4편을 여기에 내어 놓는다. 그들의 고백이 한국현대사를 복원하는 데 일조가 되기를 바란다.

Information Provided By: :

Author Introduction
김옥균
(지은이)
조선 말기의 정치가. 개화파의 수장으로 갑신정변을 주도했다. 정변이 실패하자일본에 망명 후 청나라로 건너갔다가 자객 홍종우에게 암살됐다.
서재필
(지은이)
본관은 대구이며, 호는 송재松齋이다. 필립 제이슨Philip Jaisohn이라는 미국 이름을 가지고 있는 서재필은 1882년 과거에 합격한 뒤 개화당 인사들과 교류하여, 1884년 갑신정변에 가담하였다가 실패하자 일본을 거쳐 1885년 미국으로 망명하였다. 펜실베니아주 해리 힐맨 아카데미를 마치고 1893년 컬럼비아 의과대학(현 조지 워싱턴 대학교 의과대학)을 졸업하여 의사가 되었다. 1890년 미국 시민권을 얻었으며, 1894년 뮤리엘 암스트롱Muriel Amstrong과 결혼하였다. 1895년 말 귀국하여, 1896년 ??독립신문??을 창간하였고, 독립협회의 결성과 독립문의 건립을 주도하였으며, 배재학당의 협성회를 지도하였다. 1898년 미국으로 돌아간 뒤 인쇄 및 문구사업에 종사하다가 3ㆍ1운동 이후 독립운동에 적극 참여하여, 필라델피아에 한국통신부를 설립하고 Korea Review를 발간하였으며, 한국친우회를 결성하였다. 1921년에는 구미위원부 임시위원장에 임명되었다. 1922년부터 국내와 미주의 한국언론에 논설을 기고하였으며, 병원을 개업하기도 하였다. 1947년 7월 미군정의 초청으로 귀국하여 미군정 최고고문 및 남조선 과도정부 특별의정관으로 활동하였고, 정부 수립 후 미국으로 돌아가 여생을 마쳤다. 1977년에 건국훈장 대한민국장이 추서되었고, 1994년 유해가 봉환되어 서울 국립묘지에 안장되었다. 한국의 개화와 독립, 정부수립에 기여하였다.
신복룡
(옮긴이)
충청북도 괴산에서 태어났다. 건국대학교 정치외교학과를 졸업하고, 동 대학원에서 정치학 박사학위를 받았다. 고등고시위원을 역임하고, 건국대학교 정치외교학과 교수, 미국 조지타운대학 객원 교수로 활동하였으며, 한국정치외교사학회 회장(1999~2000), 건국대학교에서 [상허]중앙도서관장·대학원장을 거쳐 정치외교학과 석좌 교수를 끝으로 현직에서 퇴임했다. 주요 저서로는 『동학사상과 갑오농민혁명』, 『한국정치사』, 『서재 채워드릴까요?』, 『한국분단사연구: 1943-1953』(2001년 한국정치학회 저술상 수상), 『The Politics of Separation of the Korean Peninsula, 1943-1953』, 『한국사 새로 보기』 등이 있다. 번역서로 『외교론』, 『군주론』, 『모택동자전』, 『한국분단보고서』, 『한말외국인기록』(전23권), 『入唐求法巡禮行記』, 『삼국지』 등이 있다.
조일문
(옮긴이)
중국남경중앙대학법상대학원정치과 졸업 명예정치학박사(경북대학교) 건국대학교 교수,총장 중국동해대학 명예교수 영남학원 이사장 민족통일협의회 의장 한중문화협회장 제12대 국회의원
Information Provided By: :

Table of Contents


목차
간행사 = 5
해제 = 9
『갑신일록』 역문 = 39
『갑신일록』 부(附) 원문 / 김옥균 = 145
「갑신정변」 / 박영효 = 195
「박영효 씨를 만난 이야기:깁신정변 회고록」 / 이광수 = 217
「회고 갑신정변」 / 서재필 = 227
영문 해제 = 241
찾아보기 = 249