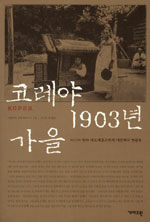 000
01097namccc200349 k 4500
001
000045287177
005
20100807124530
007
ta
008
060816s2006 ulka b 001a kor
020

▼a

895769045X

▼g

03900
040

▼a

211009

▼c

211009

▼d

211009
041

1

▼a

kor

▼h

rus
085

▼a

953.059

▼2

DDCK
090

▼a

953.059

▼b

2006j
100

1

▼a

Sieroszewski, Waclaw ,

▼d

1858-1945
245

1

0

▼a

코레야 1903년 가을 :

▼b

러시아 학자 세로셰프스키의 대한제국 견문록 /

▼d

지은이: 바츨라프 세로셰프스키 ;

▼e

김진영 [외]옮김.
246

1

9

▼a

Кероя
246

1

9

▼a

Korea
260

▼a

서울 :

▼b

개마고원 ,

▼c

2006.
300

▼a

448 p. :

▼b

삽도 ;

▼c

23 cm.
500

▼a

공역자: 안지영, 권정임, 안상훈, 이장욱
500

▼a

원저자명: Серошевский, Вацлав
504

▼a

참고문헌(p. 438-441), 색인수록
700

1

▼a

Серошевский, Вацлав
700

1

▼a

김진영 ,

▼e

역

▼0

AUTH(211009)125363
700

1

▼a

안지영 ,

▼e

역

▼0

AUTH(211009)66905
700

1

▼a

권정임 ,

▼e

역

▼0

AUTH(211009)110044
700

1

▼a

안상훈 ,

▼e

역
700

1

▼a

이장욱 ,

▼e

역
900

1

1

▼a

Seroshevskii, Vatslav
945

▼a

KINS
---
Holdings Information
No.
Location
Call Number
Accession No.
Availability
Due Date
Make a Reservation
Service

No.

1

Location

Main Library/Monographs(4F)/

Call Number

953.059 2006j

Accession No.

111374758

Availability

Available

Due Date

Make a Reservation

Service

No.

2

Location

Main Library/Monographs(4F)/

Call Number

953.059 2006j

Accession No.

111374759

Availability

Available

Due Date

Make a Reservation

Service
Contents information
Book Introduction
플란드 태생으로 러시아의 민속학자이자 작가로 활동했던 바츨라프 세로셰프스키가 한 달 여에 걸쳐 대한제국을 여행한 기록이다. 러일전쟁이 발발하기 직전인 1903년 10월 10일 일본을 거쳐 한국에 당도한 지은이가 러시아 황실지리학회 탐사대의 일원으로 원산, 금강산, 평강, 황해도, 안양, 양주, 서울 등을 구석구석 탐색한 바를 잡지에 연재, 단행본으로 묶은 책을 우리말로 옮긴 것이다.

지은이는 "한국에 대한 전설"같은 "판에 박힌 모호한 설명"을 지양하겠다고 선언하며 마부와 통역사를 대동한 도보여행을 시도한다. 그리고 민속학자로서의 안목을 활용, 당시 한국을 방문한 다른 외국인들의 기록들을 종합하고 분석한 결과 한 달 여의 짧은 기간에도 불구하고 방대한 여행기를 남길 수 있었다. 또한 이 기록은 훗날 그가 쓴 한국을 무대로 한 폴란드어 소설 <기생 월선이>의 시초가 되기도 한다.

'미개한 야만국'을 대하는 서구인 특유의 문명론적 시각과 제국주의에 대한 반감 등 책 전반에 걸쳐 다양한 관점이 복합적으로 작용하는 것도 주목할 점이다. 러시아 제정 밑에 있던 폴란드 태생의 지은이는 그의 처지답게 러시아 제국주의에 대한 반감을 보이고, 이에 따라 당시 한국인들에 대한 동병상련의 감정을 느끼기도 한다. 그러면서도 대한제국 당시 백성들의 피폐한 삶, 붕괴하기 직전의 사회체제, 패악이 극에 달한 관료주의 등을 예리하게 짚어내기도 한다.
Information Provided By: :

Author Introduction
바츨라프 세로셰프스키
(지은이)
1858년 러시아제국 치하에 있던 폴란드 바르샤바 근교으 ㅣ작은 마을에서 태어났다. 1874년 바르샤바 철도기술학교에 입학한 후 사회주의 사상에 심취하여 사회주의 노동연맹에 가입하고, 그로 인해 1880년 시베리아로 유형을 떠나게 된다. 12년의 유형 기간 동안 민속학적 관심을 가지게 된 그는 첫 민속지학 학술서 <야쿠트족>을 집필하여 러시아 황실지리학회 메달을 수상했으며, 작가로 등단하여 여러 편의 중·단편을 발표하기도 했다. 1900년 초, 다시 반정부 운동에 가담하여 유배를 가게 될 위험에 처했으나 지인의 도움으로 대신 러시아 황실지리학회 탐사대의 일원으로 합류하여 1902년부터 1903년까지 페테르부르크-시베리아-중국 북동부-일본-한국-중국-실론-이집트-폴란드로 이어지는 경로를 거쳐 여행했다. 이 경험을 통해 여행기 <코레야>(1905년)와 장편소설 <기생 월선이>(1906년)라는 두 권의 책을 남겼다. 폴란드 작가동맹 의장, 폴란드 예술원 문학분과위원장을 지냈고 1945년 바르샤바에서 사망했다.
안상훈
(옮긴이)
한국외국어대학교 노어과를 졸업하고 동대학원 노어노문학과에서 러시아문학을 전공했다. 러시아 학술원 러시아문학연구소(ИРЛИ)에서 문학박사 학위를 받았으며 현재 카자흐스탄 아스타나에 있는 유라시아 국립대학교(ЕНУ) 동양학과 초빙교수로 재직 중이다. 옮긴 책으로 세계민담전집 러시아 편(황금가지), N.G. 가린-미하일로프스키가 1898년 가을에 채록한 조선설화(한국학술정보), 민담의 형태론(박문사) 등이 있다.
김진영
(옮긴이)
Wheaton College 러시아 어문학과를 졸업하고 Yale University 슬라브 어문학과에서 석박사학위를 받았다. 박사학위 논문은 Making Another's Voice Mine: Pushkin and the Poetics of Translation (1992). 1991년 이후 연세대학교 노어노문학과 교수로 재직하면서 푸슈킨과 19-20세기 러시아 문학에 관한 논문을 발표해 왔다. 저서로 <푸슈킨: 러시아 낭만주의를 읽는 열 가지 방법>(2009년 학술원 기초학문육성 우수학술도서)이 있으며, 번역서로 <코레야, 1903년 가을: 세로셰프스키의 대한제국 견문록>(공역), <땅위의 돌들>(러시아 현대시선집), Tak malo vremeni dlia liubvi (정현종 러시아어 번역 시선집) 등이 있다. 다음 프로젝트로 러시아 문학과 한국 문학의 비교 연구를 구상 중이다.
권정임
(옮긴이)
서울대학교 노어노문학과를 졸업하고, 동 대학원에서 문학 석사, 모스크바 국립대학교에서 문학 박사 학위를 받았다. 2010년 현재 선문대학교 노어러시아어학과 교수로 재직 중이다. 저서호 『코레야 1903년 가을』(공저)이 있으며, 논문으로는 「사샤 소콜로프의 바보들의 학교」「포스트모더니즘 시대의 푸시킨」「포스트모더니즘의 세계상 : 베네딕트 에로페예프론」 등이 있다.
안지영
(옮긴이)
연세대학교 노어노문학과와 서울대학교 노어노문학과 대학원을 졸업하고 러시아 학술원 러시아문학연구소에서 러시아 모더니즘 드라마 연구로 박사 학위를 받았다. 현재 경희대학교 러시아어학과 교수로 재직하며, 러시아 연극, 소비에트, 포스트 소비에트의 다양한 문화 현상에 관심을 가지고 연구를 진행하고 있다. 체호프의 『사랑에 관하여 : 「개를 데리고 다니는 여인」과 대표 단편들』을 번역하였다.
이장욱
(옮긴이)
2005년 문학수첩작가상을 받으며 작품 활동을 시작했다. 소설집 『고백의 제왕』 『기린이 아닌 모든 것』 『에이프릴 마치의 사랑』, 장편소설 『칼로의 유쾌한 악마들』 『천국보다 낯선』 『캐럴』 등을 펴냈다. 문지문학상, 젊은작가상, 김유정문학상 등을 받았다.
Information Provided By: :

Table of Contents


목차
추천의 글 = 5
전설의 나라 한국 = 13
1장 부산항에 발을 딛다 = 15
2장 통역사와 마부 = 33
3장 석왕사 가는 길 = 43
4장 한국의 종교 = 57
5장 한국의 산, 그리고 사찰 = 75
6장 한국의 농업과 경작물들 = 87
7장 어느 농가에서의 하룻밤 = 101
8장 음식과 기후 = 117
9장 계곡과 전설과 풀밭 = 129
10장 호랑이 사냥꾼 = 139
11장 서당과 외국 학교 = 149
12장 농부와 가축 = 161
13장 공동묘지와 장례의식 = 175
14장 가문과 여성의 지위 = 193
15장 한국의 의복 = 211
16장 일기 중에서 = 223
17장 인구 통계와 행정 구획 = 245
18장 한국의 상공업과 해외 구역 = 253
19장 사회는 '욕창 앓는 몸' = 285
20장 간추린 한국사 = 313
21장 전쟁 전야의 서울 = 365
역자후기 = 425
참고문헌 = 438
찾아보기 = 442