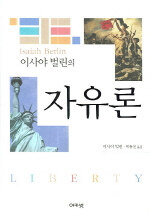 000
00883camccc200313 k 4500
001
000045281144
005
20100807115156
007
ta
008
060706s2006 ulkaj 001c kor
020

▼a

8957330828

▼g

94300
020

1

▼a

8989103002 (세트)
035

▼a

(KERIS)BIB000010444661
040

▼a

211019

▼d

211009
041

1

▼a

kor

▼h

eng
082

0

4

▼a

323.44

▼2

22
090

▼a

323.44

▼b

2006
100

1

▼a

Berlin, Isaiah ,

▼c

Sir ,

▼d

1909-

▼0

AUTH(211009)80938
245

2

0

▼a

(이사야 벌린의)자유론 /

▼d

이사야 벌린 ;

▼e

박동천 옮김.
246

1

9

▼a

Liberty : incorpating four essays on liberty.
260

▼a

서울 :

▼b

아카넷 ,

▼c

2006.
300

▼a

665 p. :

▼b

삽도, 연보 ;

▼c

23 cm.
440

0

0

▼a

대우학술총서 ;

▼v

581
500

▼a

색인수록.
600

1

0

▼a

Berlin, Isaiah,

▼c

Sir.
650

0

▼a

Liberty.
650

0

▼a

Liberalism.
700

1

▼a

박동천 ,

▼e

역

▼0

AUTH(211009)71865
945

▼a

KINS
---
Holdings Information
No.
Location
Call Number
Accession No.
Availability
Due Date
Make a Reservation
Service

No.

1

Location

Main Library/Monographs(3F)/

Call Number

323.44 2006

Accession No.

111370357

Availability

Available

Due Date

Make a Reservation

Service

No.

2

Location

Main Library/Monographs(3F)/

Call Number

323.44 2006

Accession No.

111370358

Availability

Available

Due Date

Make a Reservation

Service
Contents information
Book Introduction
영국의 사학자 이사야 벌린이 자유주의를 논한다. 1968년 나온 지은이의 주저 <자유에 관한 네 편의 논문>을 지은이의 사후 새로운 논문을 추가하는 등 편집을 거쳐 2002년 출간한 수정증보판이다. 1968년 책에서 수록될 예정이었으나 빠졌던 '희망과 공포로부터의 해방'을 비롯한 논문 3편, 그리고 벌린의 미출간 유고 중에서 추려낸 글들로 구성한 부록이 덧붙여져 있다.

러시아 출신의 유대인이었던 이사야 벌린이 말하는 이 책을 통해 설파하는 자유주의는 일원론과 전체주의에 저항하는 성격이 강하다. '진리는 하나'임을 주장하는 일원론이 전체주의, 공산주의, 민족주의 등으로 연결되고 있음을 경계하면서 그러한 함정에 빠지지 않는 자유의 개념을 옹호한다. 또한 적극적 자유와 소극적 자유의 개념 중 '~로부터의 자유'를 의미하는 후자를 근본적인 자유의 의미로 지지한다.
Information Provided By: :

Author Introduction
이사야 벌린
(지은이)
라트비아의 수도인 리가에서 1909년에 태어났다. 여섯 살 때 가족이 러시아로 이주했고, 그 나라에 사는 동안 1917년에 사회민주주의자들과 볼셰비키가 페트로그라드(상트페테르부르크의 옛 이름)에서 일으킨 두 차례의 혁명을 목도했다. 1921년에 가족이 영국으로 건너온 후 그는 런던 세인트폴 스쿨과 옥스퍼드 코퍼스크리스티 칼리지에서 수학했다. 옥스퍼드에서 그는 올솔즈 칼리지 명예교우, 뉴 칼리지 명예교우, 사회정치이론 교수, 그리고 울프슨 칼리지 건학 초대 학장직을 맡았으며, 영국학술원 원장도 역임했다. 주요 저작으로는 본서 《낭만주의의 뿌리》 이외에도, 《카를 마르크스Karl Marx》, 《러시아 사상가들Russian Thinkers》, 《개념과 범주Concepts and Categories》, 《흐름에 맞서다Against the Current》, 《개인적인 인상들Personal Impressions》, 《인간성의 비뚤어진 재목The Crooked Timber of Humanity》, 《현실 감각The Sense of Reality》, 《인류에 대한 올바른 연구The Proper Study of Mankind》, 《사상의 힘The Power of Ideas》, 《계몽주의의 세 비판자들Three Critics of the Enlightenment》, 《자유와 그것의 배반Freedom and Its Betrayal》, 《자유론Liberty》, 《소비에트 정신The Soviet Mind》, 《낭만주의 시대의 정치사상Political Ideas in the Romantic Age》 등이 있다. 그는 사상사 해설가로서 에라스무스 상, 리핀콧 상, 아넬리 상을 수상했다. 일생동안 시민의 자유를 옹호한 공로로 예루살렘 상을 받기도 했다. 1997년에 세상을 떠났다. 아래 사이트에서 이사야 벌린에 관한 추가 정보를 얻을 수 있다. http://berlin.wolf.ox.ac.uk
박동천
(옮긴이)
전북대학교 정치외교학과에서 정치철학을 강의한다. 철학과 정치, 역사의 다양한 주제들을 연구하며, 지적인 담론의 실천적 함의에 주목한다. 실천적으로 공허한 어법에 빠지지 않을 길을 탐색하는 데 특히 주력한다.
Information Provided By: :

Table of Contents


목차
일러두기 = 17
편집과정의 사연 = 19
자유에 관한 다섯 편의 논문
 서문 = 57
 20세기의 정치사상 = 159
 역사적 불가피성 = 223
 자유의 두 개념 = 339
 존 스튜어트 밀과 인생의 목적 = 423
 희망과 공포에서 해방 = 481
자유에 관한 다른 논문
 자유 = 529
 그리스 개인주의의 탄생 = 535
 마지막 회고 = 593
자전적 부록
 목적이 수단을 정당화한다 = 607
 조지 케넌에게 보낸 편지 = 615
 편견에 대한 초고 = 631
옮긴이 해제 = 637
이사야 벌린: 생애와 저술 = 649
찾아보기 = 657