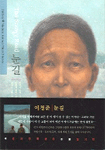 000
01172namcc2200373 c 4500
001
000045272606
005
20110719201025
007
ta
008
050401s2004 ulka 000cj kor
010

▼a

2004103835
020

▼a

1565912039
040

▼a

211010

▼c

211010

▼d

211010

▼d

211009
041

0

▼a

kor

▼a

eng
050

1

4

▼a

PL992.9.C414

▼b

N86 2004
082

0

4

▼a

895.7/34

▼2

22
085

▼a

897.36

▼2

DDCK
090

▼a

897.36

▼b

이청준 눈d
100

1

▼a

이청준,

▼d

1939-

▼0

AUTH(211009)37771
245

1

0

▼a

눈길 =

▼x

The snowy road /

▼d

이청준 지음 ;

▼e

이현재 옮김 ;

▼e

최재은 그림
246

3

1

▼a

Snowy road
246

3

▼a

Nun kil
260

▼a

서울 ;

▼a

Elizabeth, NJ :

▼b

Hollym International Corp.,

▼c

2004

▼g

(2005)
300

▼a

149 p. :

▼b

천연색삽화 ;

▼c

19 cm
440

0

0

▼a

한림 단편소설 시리즈
500

▼a

Simultaneously published in USA
500

▼a

Series appearing only on jackets
546

▼a

韓英對譯
700

1

▼a

이현재,

▼e

역
700

1

▼a

최재은,

▼e

그림
900

1

0

▼a

Yi, Chong-jun,

▼d

1939-,

▼e

저
900

1

0

▼a

Yee, Hyun-jae,

▼e

역
900

1

0

▼a

Choi, Jea-eun,

▼e

그림
949

▼a

Hollym modern Korean short stories
---
Holdings Information
No.
Location
Call Number
Accession No.
Availability
Due Date
Make a Reservation
Service

No.

1

Location

Main Library/Education Reserves(Health Science)/

Call Number

897.36 이청준 눈d

Accession No.

141037321

Availability

Available

Due Date

Make a Reservation

Service

No.

2

Location

Main Library/Monographs(4F)/

Call Number

897.36 이청준 눈d

Accession No.

111635339

Availability

Available

Due Date

Make a Reservation

Service
Contents information
Book Introduction
A poignant, radiant tale of a mother's ceaseless devotion to her son, The Snowy Road is the story of a family that loses everything due to one son's abuse of alcohol. This tragedy does not shake the mother's resolve to continue to work hard for her one remaining son, making his happiness her sole goal in life. The son behaves contemptuously, though, oblivious to his mother's sacrifice, until the day he learns of her long walk home along a snowy mountain road years before when he left home.
Part of the Modern Korean Short Stories Series.
Information Provided By: :

Author Introduction
이청준
(지은이)
1939년 전남 장흥에서 태어나, 서울대 독문과를 졸업했다. 1965년 『사상계』에 단편 「퇴원」이 당선되어 문단에 나온 이후 40여 년간 수많은 작품들을 남겼다. 대표작으로 장편소설 『당신들의 천국』 『낮은 데로 임하소서』 『씌어지지 않은 자서전』 『춤추는 사제』 『이 제 우리들의 잔을』 『흰옷』 『축제』 『신화를 삼킨 섬』 『신화의 시대』 등이, 소설집 『별을 보여드립니다』 『소문의 벽』 『가면의 꿈』 『자서전들 쓰십시다』 『살아 있는 늪』 『비화밀교』 『키 작은 자유인』 『서편제』 『꽃 지고 강물 흘러』 『잃어버린 말을 찾아서』 『그곳을 다시 잊어야 했다』 등이 있다. 한양대와 순천대에서 후학 양성에 힘을 쏟은 한편 대한민국 예술원 회원을 지냈다. 동인문학상, 대한민국문화예술상, 대한민국문학상, 한국일보 창작 문학상, 이상문학상, 이산문학상, 21세기문학상, 대산문학상, 인촌 상, 호암상 등을 수상했으며, 사후에 대한민국 금관문화훈장이 추서 되었다. 2008년 7월, 지병으로 타계하여 고향 장흥에 안장되었다.
최재은
(그림)
미국의 프랫 인스트튜트와 스쿨 오브 비주얼 아츠 대학원에서 일러스트레이션을 전공했다. 현재 명지대학교에서 교수로 재직하며 일러스트레이터로 활동한다. LA 일러스트레이터 협회, 커뮤니케이션 아츠, 그래피스 등의 국제 일러스트레이션 공모전에서 10여 차례 수상했다. 뉴욕타임스, 중앙일보, 브루클린 어린이 미술관 등을 위해 작업했으며, 저서 <일러스트레이션>과 역서 <일러스트레이션>있다.
Information Provided By: :