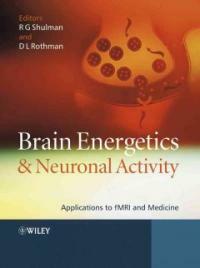 000
01362namuu2200361 a 4500
001
000045262895
005
20060602133019
008
051031s2004 enka b 001 0 eng
010

▼a

2003021194
020

▼a

0470847204 (cloth : alk. paper)
035

▼a

(DNLM)101192165
040

▼a

DNLM/DLC

▼c

DLC

▼d

DLC

▼d

211010

▼d

211010
042

▼a

pcc
050

0

0

▼a

QP376

▼b

.B699 2004
082

0

0

▼a

612.8/2

▼2

22
090

▼a

612.82

▼b

B8143
245

0

0

▼a

Brain energetics and neuronal activity :

▼b

applications to fMRI and medicine /

▼c

editors, R.G. Shulman and D. L. Rothman.
260

▼a

Chichester, West Sussex, England ;

▼a

Hoboken, N.J. :

▼b

J. Wiley ,

▼c

c2004.
300

▼a

xii, 321 p. :

▼b

ill. (some col.) ;

▼c

26 cm.
504

▼a

Includes bibliographical references and index.
650

0

▼a

Brain

▼x

Metabolism.
650

0

▼a

Energy metabolism.
650

0

▼a

Brain

▼x

Pathophysiology.
650

0

▼a

Brain

▼x

Magnetic resonance imaging.
650

1

2

▼a

Brain

▼x

metabolism.
650

1

2

▼a

Magnetic Resonance Imaging

▼x

methods.
650

2

2

▼a

Brain Diseases

▼x

physiopathology.
650

2

2

▼a

Energy Metabolism.
650

2

2

▼a

Neurons

▼x

metabolism.
650

2

2

▼a

Synaptic Transmission.
700

1

▼a

Shulman, R. G.

▼q

(Robert Gerson)
700

1

▼a

Rothman, D. L.

▼q

(Douglas L.)
---
Holdings Information
No.
Location
Call Number
Accession No.
Availability
Due Date
Make a Reservation
Service

No.

1

Location

Medical Library/Closed Stacks3/

Call Number

612.82 B8143

Accession No.

141047115

Availability

Available

Due Date

Make a Reservation

Service
Contents information
Table of Contents
Contributors.  

Foreword.

 

Section A: Background.

 

1. Introduction (Douglas L. Rothman and Robert G. Shulman).

 

2. Energy Metabolism in Neural Tissues in vivo at Rest and in Functionally Altered States (Louis Sokoloff).

 

3. Techniques–MRS, fMRI, 13C NMR, Indirect Detection of 13C (Robin de Graaf).

 

4. Metabolic Modeling Analysis of Brain Metabolism (Graeme Mason).

 

Section B: Neuroenergetics and Activity.

 

5. Cerebral Energetics and Neurotransmitter Fluxes (Nicola R. Sibson).

 

6. NMR Studies of the Metabolism and Energetics of GABA Neurotransmitter Pathways (Kevin L. Behar and Douglas L. Rothman).

 

7. Neural Energy Consumption and the Representation of Mental Events (Simon B. Laughlin and David Attwell).

 

8. Imaging Cerebral Metabolic Rate of Oxygen Consumption (CMRO2) using 17O NMR Approach at Ultrahigh Field (Wei Chen, Xiao-Hong Zhu and Kamil Ugurbil).

 

9. Deriving Changes in CMRO2 from Calibrated fMRI (Fahmeed Hyder).

 

10. Relationship between CMRO2 and Neuronal Activity (Fahmeed Hyder and Hal Blumenfeld).

 

Section C: Clinical Beginnings.

 

11. NMR Studies of Bioenergetic Impairment in Human Epilepsy (Hoby P. Hetherington, Jullie W. Pan and Dennis D. Spencer).

 

12. MRS Studies of the Role of Altered Glutamate and GABA Neurotransmitter Metabolism in the Pathophysiology of Epilepsy (Ognen A. C. Petroff and Dennis D. Spencer).

 

13. The Role of Altered Energetics of Neurotransmitter Systems in Psychiatric Disease (Graeme F. Mason).

 

Section D: Brain and Mind.

 

14. Long-term Memory: Do Incremental Signals Reflect Engagement of Cognitive Processes? (Jed A. Meltzer and R. Todd Constable).

 

15. Using fMRI to Study the Mind and Brain (Bruce E. Wexler).

 

16. Brain and Mind: an NMR Perspective (Robert G. Shulman and Fahmeed Hyder).

 

17. The Role of the NMR Baseline Signal in the Study of Consciousness: the Restless Brain (Robert G. Shulman).

 

Index.
Information Provided By: :