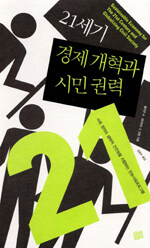 000
00927camccc200313 k 4500
001
000045236451
005
20100807024002
007
ta
008
060202s2006 ulk 001c kor
020

▼a

8986128845

▼g

04300
020

1

▼a

8986128691(세트)
035

▼a

(KERIS)BIB000010283350
040

▼a

211046

▼d

211009
041

1

▼a

kor

▼h

eng
082

0

4

▼a

338.9

▼2

22
090

▼a

338.9

▼b

2006
100

1

▼a

Schor, Juliet

▼0

AUTH(211009)102867
245

1

0

▼a

21세기 경제개혁과 시민권력 /

▼d

줄리엣 쇼,

▼e

데이비드 코튼 지음 ;

▼e

김광수 옮김.
246

1

9

▼a

(A)sustainable economy for the 21st century
246

1

9

▼a

Globalizing civil society : reclaiming our right to power
260

▼a

서울 :

▼b

모색 ,

▼c

2006.
300

▼a

192 p. ;

▼c

23 cm.
440

0

0

▼a

이상모색총서 ;

▼v

06
500

▼a

색인수록
700

1

▼a

Korten, David C.

▼0

AUTH(211009)44013
700

1

▼a

김광수 ,

▼e

역

▼0

AUTH(211009)81724
940

▼a

이십일세기 경제개혁과 시민권력
945

▼a

KINS
---
Holdings Information
No.
Location
Call Number
Accession No.
Availability
Due Date
Make a Reservation
Service

No.

1

Location

Main Library/Education Reserves(Health Science)/

Call Number

338.9 2006

Accession No.

111355372

Availability

Available

Due Date

Make a Reservation

Service

No.

2

Location

Main Library/Monographs(3F)/

Call Number

338.9 2006

Accession No.

111355373

Availability

Available

Due Date

Make a Reservation

Service
No.
Location
Call Number
Accession No.
Availability
Due Date
Make a Reservation
Service

No.

1

Location

Sejong Academic Information Center/Social Science/

Call Number

338.9 2006

Accession No.

151204127

Availability

Available

Due Date

Make a Reservation

Service
Contents information
Author Introduction
데이비드 코튼
(지은이)
미국의 경제학자이다. 스탠포드 대학을 졸업하였고, 하버드대학교 비지니스 스쿨 교수를 지냈다. 대학에 다니는 동안 지극히 보수적이었던 저자는 '서구의 경제적 성공과 우리들이 누리는 소비문화의 안락함이라는 모범을, 세계 저재발 국가에 전파하면서 일생을 보내리'라고 결심했다. 그리고 인도네시아와 필리핀 등 아시아 국가들에서 세계은행 지원 아래 경제개발을 지원하는 일을 하였다. 그러나 저자는 차츰 아시아 지역에서의 개발이 마치 돈 자체가 목적이 되어, 지적이고 아주 고도로 세련된 살아있는 것들을 다 먹어치워서, 돈이 사람을 소비해서 다시 돈을 키우는 의도적 악의 힘이 되어가는 것을 인식하게 되었다. 일부 예외를 제외하고는 '가난과 환경 파괴'가 이 지역 전체의 엄연한 현실이었다. 저자는 1992년에 뉴욕으로 돌아온 후에 『기업이 세상을 지배할 때』를 집필하기 시작했다. 이때부터 저자는 '돈에 대한 의존이 사람 사이의 관계 및 자연과의 관계를 대체하면서, 우리는 돈을 성취 수단으로 생각하게 되었고, 돈을 버는 것을 통제하는 기관에 삶의 통제권을 넘겨줄 수밖에 없으므로, 모든 사람이 자신의 삶을 살 수 있는 경제를 설계할 필요가 있다'는 강한 인식을 하고 이를 실천하는 삶을 살고 있다. 『기업이 세상을 지배할 때』(When Corporations Rule the World) 등 많은 저술을 했다. 그가 쓴 다른 책은 다음과 같다. <Great Turning> <Planned Change in a Traditional Society> <Bureaucracy and the Poor> <People-Centered Development> <Community Management> <Getting to the 21st Century> <Globalizing Civil Society> <The Post-Corporate World> <Agenda for a New Economy> 또한 『Yes! Magazine』의 창립자이자 이사회 의장, <New Economy Working Group> 공동의장, <Living Economies Forum> 대표이기도 하다.
줄리엣 쇼
(지은이)
웨슬리언 대학에서 학사학위를, 앰허스트 메사추세츠대학에서 경제학 박사학위를 받았다. 현재 하버드 대학에서 교수로 재직 중이다. 지은 책으로 <과로에 빠진 미국>, <과소비 미국> 등이 있다.
김광수
(옮긴이)
중앙대학교 문과대학 졸업. 글을 향한 애착과 사회적 지성에 기여하는 직업을 찾아 20년 넘게 출판 번역과 학원 경영을 하고 있다. 대표 역서로는 《결국 부자가 되는 사람들의 원칙》, 《워터》, 《서번트 리더십》, 《자본주의는 어떻게 우리를 구할 것인가》, 《NEW 누가 내 치즈를 옮겼을까》, 《실행에 집중하라》 등이 있다.
Information Provided By: :

Table of Contents


목차
감사의 글 = 5
저자 서문 = 8
제2판 서문 = 10
유전자전쟁_ 생명공학의 정치학
 NAFTA체결 이후의 식량문제 = 17
 WTO의 농업협정 = 22
 농산물 가격 = 27
 농업정책 개혁 = 31
 기업의 권리 대 민중의 권리 = 36
 지적재산권 = 43
 동·식물특허 = 49
 이익창출을 위한 생명공학 = 54
 환경 파괴의 위험 = 59
 식품 안전성과 소비자 건강의 적신호 = 64
 무역전쟁과 생명공학안정성 의정서 = 69
 SPS협정, CODEX, 그리고 의정서 = 75
 첨단 기술의 사회경제적 영향 = 79
 재래식 농업시스템의 위기 = 82
 생물 다양성과 식량 안보 = 88
 유전자 은행과 생물자원 해적 = 93
 농민의 권리 = 58
 세계적으로 행동하자 = 105
후기 = 114
부록 : 영어원문 = 119