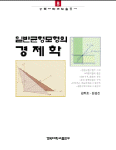 000
00646camccc200241 k 4500
001
000045173028
005
20100806023523
007
ta
008
040525s2004 tgk b SC 001a kor
020

▼a

8971801433
035

▼a

KRIC09327017
040

▼d

211009
082

0

4

▼a

330

▼2

22
090

▼a

330

▼b

2004z
100

1

▼a

김희호

▼0

AUTH(211009)39638
245

1

0

▼a

일반균형모형의 경제학 /

▼d

김희호 ;

▼e

심승진 [공]지음.
260

▼a

대구 :

▼b

경북대학교 출판부 ,

▼c

2004.
300

▼a

338 p. :

▼b

삽도 ;

▼c

23 cm.
440

0

0

▼a

경북대학교 학술총서 ;

▼v

8
500

▼a

색인: p. 330-338
504

▼a

참고문헌: p. 316-329
700

1

▼a

심승진

▼0

AUTH(211009)15262
---
Holdings Information
No.
Location
Call Number
Accession No.
Availability
Due Date
Make a Reservation
Service

No.

1

Location

Main Library/Monographs(3F)/

Call Number

330 2004z

Accession No.

111320694

Availability

Available

Due Date

Make a Reservation

Service

No.

2

Location

Main Library/Monographs(3F)/

Call Number

330 2004z

Accession No.

111320695

Availability

Available

Due Date

Make a Reservation

Service
Contents information
Book Introduction
일반균형이론을 통해 국제금융과 무역에 대해 분석하고 있다. 국제금융에서 자본이동의 규제, 노동시장의 불균형, 대국과 소국의 비대칭성, 경상수지와 환율의 관계, 시장 불안전성과 리스크 프리미엄, 환율 변동성과 불확실성의 주제를 분석하고 있으며 국제무역에서 새로운 비교우위개념의 추정과 결정, 산업별 관세철폐의 경제적 효과, 자유무역지역의 경제적 효과 등 최근 관심이 집중되고 있는 주제를 다뤘다.

기존 국제경제연구는 경제변수와 환율, 국제무역의 인과관계를 분석하는데 있어서 이들 변수 간에 일정한 관계가 존재하지 않으며 검증국가와 검증기간, 통계기법의 차이에 따라 서로 다른 결과를 보인다. 일반균형이론은 기존 이론과 달리 환율과 국제무역을 분석하기 위해 경제 시스템에서 존재하고 있는 재화시장, 요소시장, 국제재화시장, 자본이동과 국제무역을 동시에 고려하고 있다. 따라서 일반균형모형(Computational General Equilibrium Model)에서 환율과 무역을 포함한 모든 경제변수가 내생적으로 결정되기 때문에 내생변수간의 인과관계는 일정하지 않으며 경제교란의 성격과 경제구조에 의해 다르게 나타난다.
Information Provided By: :

Author Introduction
김희호
(지은이)
현(現) 경북대학교 경제통상학부 교수 미국 노스캐롤라이나주립대학교(North Carolina State University) 경제학 박사 영국 런던정치경제대학교(London School of Economics and Political Science) 대학원 경제사 전공 미국 하버드대학교(Harvard University), Weatherhead Initiative for Global Slavery, WCIA 연구원(Research Fellow) 조선 후기 노비의 특성과 노비 제도가 조선의 사회경제에 미친 효과를 연구하였고, 그에 대한 연구서인 『조선의 노비와 토지소유방식』이 2007년 문화관광부 우수학술도서로 선정되었다. 19세기 노예 제도와 세계 자본주의 형성에 대한 주제로 진행된 하버드대, 런던정경대, 옥스퍼드대 등의 세계 공동연구 프로젝트에 참여하였다. 조선의 노비 도망과 사회 기능의 문제가 경제발전을 저해했다는 논문으로 영국 LSE 최우수 논문상인 Hunt Prize를 수상하였다. 또한 조선 후기 계층별 토지의 소유와 분배, 빈농계층의 분해 과정을 연구하였으며, 이 시기 대표적 농업경영방식으로서 소농경영의 지속 불가능성에 대한 논문들을 발표하였다. 최근에는 근대조선에서 일본 주도 화폐개혁과 인플레이션이 가져온 화폐적 수탈에 대한 연구를 진행하고 있다.
Information Provided By: :

Table of Contents


목차
머리말 = 3
표 목차 = 13
그림 목차 = 15
기호 용례 = 16
제1부 일반균형모형의 이해
 제1장 일반균형모형
  1. 개방경제의 닫음법칙 = 21
  2. 환율의 일반균형모형 = 33
  3. 국제무역의 일반균형모형 = 39
  4. 환율과 국제무역의 균형모형 비교 = 46
 제2장 경제교란, 환율과 국제무역
  1. 경제교란의 일반균형분석 = 50
  2. 경제교란과 환율, 국제무역 = 54
  3. 경제 시스템 방정식 = 62
  4. 정책적 의미와 효과 = 67
제2부 자본이동과 환율
 제3장 자본이동, 경제교란과 환율
  1. 서론 = 71
  2. 한국의 균형환율 행태 = 74
  3. 환율의 균형모형 = 79
  4. 자본이동과 실질교란이 균형환율에 미치는 효과 = 82
  5. 검증결과 = 83
  6. 결론 = 92
 제4장 환율, 경상수지와 자본이동성
  1. 서론 = 93
  2. 다기간 일반균형모형에서 환율과 경상수지 = 95
  3. 자본규제와 환율 = 101
  4. 검증 = 104
  5. 결론과 정책적 의미 = 113
 제5장 자본이동, 경제교란과 환율의 제3국 효과
  1. 다국가-다재화 일반균형분석 = 115
  2. 분석모형 = 116
  3. 경제교란의 환율에 대한 제3국 효과 = 120
  4. 요약과 결론 = 126
제3부 외환정책, 환율과 위험
 제6장 자본규제와 리스크 프리미엄
  1. 서론 = 131
  2. 아시아 외환시장에서 리스크 프리미엄 행태 = 134
  3. 다기간 일반균형모형에서 자본통제와 리스크 프리미엄 = 139
  4. 자본통제와 균형환율 = 144
  5. 자료와 실증분석 = 152
  6. 결론과 정책적 의미 = 170
 제7장 환율유연성과 초과수익
  1. 서론 = 173
  2. 환율유연성과 예상초과수익 = 176
  3. 자료와 환율유연성의 추정 = 185
  4. 환율유연성과 예상초과수익에 대한 실증분석 = 193
  5. 결론과 정책적 의미 = 211
제4부 환율 불확실성과 무역
 제8장 환율 불확실성과 수출-실질헤징
  1. 서론 = 219
  2. 환율 불확실성, 실질헤징과 수출 = 222
  3. 실질헤징 모형과 수출 = 232
  4. 선물과 옵션의 금융헤징 = 238
  5. 헤지수단으로 선물과 옵션의 선호 = 245
  6. 요약과 결론 = 248
제5부 산업연관, 비교우위와 국제무역
 제9장 관세철폐와 국제무역
  1. 서론 = 255
  2. 관세철폐의 경제적 효과와 LP분석모형 = 256
  3. 산업별 관세철폐의 경제적 효과 = 267
  4. 결론 = 273
 제10장 현시비교우위의 일반균형분석
  1. 서론 = 275
  2. 암묵적 현시비교우위지수(IRCA)의 균형분석 = 276
  3. 한국산업에 대한 IRC$$A_#지수의 추계 결과 = 285
  4. 요약 및 결론 = 290
제6부 자유무역지역과 국제무역
 제11장 한일 자유무역지역(FTA)과 산업별 경제효과
  1. 서론 = 295
  2. 국제산업연관모형과 한일 FTA의 산업별 효과 = 297
  3. 산업별 경제적 효과 = 304
  4. 요약 및 결론 = 312
참고문헌 = 316
색인 = 330