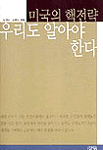 000
00607namccc200217 k 4500
001
000000839450
005
20100806054141
007
ta
008
031029s2003 ulka 000a kor
020

▼a

8952200950

▼g

03300
035

▼a

KRIC08710378
040

▼a

211046

▼c

211046

▼d

211046

▼d

211009
049

1

▼l

111250599

▼l

111250600
082

0

4

▼a

355.43

▼2

21
090

▼a

355.43

▼b

2003
100

1

▼a

김태우,

▼e

저

▼0

AUTH(211009)94045
245

1

0

▼a

미국의 핵전략 우리도 알아야 한다 /

▼d

김태우 ;

▼e

김재두 공저.
260

▼a

서울 :

▼b

살림 ,

▼c

2003.
300

▼a

193 p. :

▼b

삽도 ;

▼c

23 cm.
700

1

▼a

김재두,

▼e

저
---
Holdings Information
No.
Location
Call Number
Accession No.
Availability
Due Date
Make a Reservation
Service

No.

1

Location

Main Library/Monographs(3F)/

Call Number

355.43 2003

Accession No.

111250599

Availability

Available

Due Date

Make a Reservation

Service

No.

2

Location

Main Library/Monographs(3F)/

Call Number

355.43 2003

Accession No.

111250600

Availability

Available

Due Date

Make a Reservation

Service
Contents information
Book Introduction
우리와 북한, 미국을 둘러싼 핵문제를 쉽게 풀어낸 책. 초강대국 미국을 움직이는 원리는 무엇일까? 그들이 세계를 지배하는 근본에는 어떤 특별한 전략이 있는가? 미국은 왜 북한의 핵 보유에 강경하게 반응하는가? 부시 행정부가 발표한 제2차 핵태서 검토서를 바탕으로 미국의 핵전략을 분석한다.

제2차 핵태세 검토서에서 주목할 점은 전략핵무기 대신에 소형 전술핵무기 개발을 강조한다는 점이다. 강대국이 보유하고 있는 전략핵무기는 실제로 사용될 가능성이 희박하다. 왜냐하면 '터지면 다 죽는다'라는 공감대가 형성되어 있기 때문이다. 그러나 소형 전술핵무기는 국지전에서도 충분히 사용가능하다.

이런 맥락에서 미국은 전략핵무기를 계속해서 전술핵무기로 대체해가고 있다. "세계를 1000번 멸망시킬 수 있는 양을 100번 멸망시킬 정도로 줄인다"는 식으로 진행되고 있는 것. 따라서 미국의 러시아 전략핵무기 감축안은 러시아로 하여금 미국에 패권에 굴복하고 이에 협조하라는 의미를 담고 있다.

특히 아시아에서 미국은 '주도권 강화'라는 강경책으로 대응한다. 만약 북한이 미국의 압력에 순응한다면, 한반도에는 평화의 기운이 부상할 것이지만, 반대로 북한이 핵을 고집한다면 전쟁도 불사하겠다는 논리다. 결국 제2차 핵태세 검토서는 미국이 자신의 힘을 자신들의 이익을 위해 쓰겠다는 선언에 다름 아니다.
Information Provided By: :

Author Introduction
김태우
(지은이)
1950년 대구 출생, 경북중·고, 영남대 상대, 한국외대 통역대학원을 졸업하고, 美 캘리포니아 몬터레이통역대학원(MIIS)을 수료했다. 이후 국제회의 동시통역사로 활동하다 뉴욕주립대(SUNY Buffalo)에서 핵전략 전공으로 정치학 박사를 취득했다. 귀국 후 한국국방연구원(KIDA)에서 활동하던 1990년대 초 노태우 정부의 '한반도 비핵화 공동선언'과 배치된 주장을 해 국방연구원을 떠났다. 국제평화전략연구원 수석연구위원, 국방정책연구실 국방정책연구원, 국방현안연구위원장을 지내다 2011년 이명박 정부 시절 통일연구원장으로 임명됐다. 현재 건양대학교 군사학과 교수로 재직 중이며 한미안보연구회 이사, 해군발전자문위원장, 공군/해병대/한미연합사 정책자문위원이다. 저서로 『북핵을 바라보며 박정희를 회상한다』, 『북핵을 넘어 통일로』, 『북핵 감기인가 암인가』, 『주한미군 보내야하나 잡아야 하나』, 『저승바다에 항공모함 띄웁시다』, 『한국핵은 왜 안되는가』, 『미국의 핵전략 우리도 알아야 한다』(공저), Dealing With the North Korean Nuclear Problem(편저), 『핵테러리즘』(번역) 등이 있다.
Information Provided By: :

Table of Contents


목차
책머리에 = 4
들어가는 글/여섯 개의 눈 = 10
제1장 히로시마의 버섯구름 - 핵무기의 위력과 효용성 = 19
제2장 거대한 핵강국의 미국의 용트림 - 미국 신핵전략의 등장 배경 = 33
제3장 더 강한 미국, 더 확실한 핵대응 - 미국 신핵전략의 내용 = 45
제4장 팍스 아메리카나를 원한다 - 미국 신핵전략의 의미 = 87
제5장 신로마제국인가, 신냉전인가 - 미국 신핵전략이 국제질서에 미치는 영향 = 139
제6장 민족공조인가, 한미공조인가 - 미국 신핵전략이 한반도에 미치는 영향과 그 대응 = 159
맺는 글 = 188