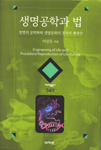 000
00718namccc200217 k 4500
001
000000815731
005
20100805101443
007
ta
008
030313s2003 ulka 000a kor
020

▼a

8989103959

▼g

94300:

▼c

\16000
020

1

▼a

8989103002 (세트)
035

▼a

KRIC08599822
040

▼a

211019

▼d

211009

▼d

211010
082

0

4

▼a

341.76757

▼2

21
090

▼a

341.76757

▼b

2003
100

1

▼a

이상돈

▼g

李相暾 ,

▼d

1961-.

▼0

AUTH(211009)90507
245

1

0

▼a

생명공학과 법 :

▼b

생명의 공학화와 생명문화의 절차적 재생산 =

▼x

Engineering of life and procedural reproduction of life culture /

▼d

이상돈 지음.
260

▼a

서울 :

▼b

아카넷 ,

▼c

2003.
300

▼a

323 p. :

▼b

삽도 ;

▼c

23 cm.
440

0

0

▼a

대우학술총서 ;

▼v

549
---
Contents information
Book Introduction
영어 제목은 Engineering of Life and Procedural Reproduction of Life Culture. 새로운 생명공학법 마련을 위한 합의의 원칙과 방침을 제시하고, 나아가 생명공학 관련 법규를 어떻게 마련할 것인가를 살폈다.

1부 '민주적 법치국가에서 생명공학법의 미래'는 생명공학을 둘러싼 여러 입장을 살피고, 그 속에서 생명공학 관련법을 어떻게 마련할 것인가를 보여주는 총론에 해당한다. 저자는 법 형성 과정은 생명공학의 발전을 인간이 주체적으로 결정하면서 동시에 생명윤리를 인간 중심적으로 구성하는 과정이라고 보았다.

2부 '삶의 공학화와 인간 본성의 재구성', 3부 '죽음의 공학화와 인격적 자율의 확대'는 1부의 논의를 개별 영역에 적용한 것이다. 저자는 생명공학을 삶과 죽음의 관점으로 나누고, 2부에서는 삶과 관련된 생명공학법 마련 방안을, 3부에서는 죽음과 관련된 생명공학법 마련을 살폈다.

생명윤리논쟁 이후 유야무야되어 버린 인공수정, 체외수정 등의 문제까지 놓치지 않고 구체적으로 다루고 있어 생명공학과 입법의 문제를 꼼꼼하게 체크할 수 있다. 관련 연구자들이나, 법안 입법, 행정 기관에서 일하는 사람들이 반드시 참고해야 할 책이다.
Information Provided By: :

Author Introduction
이상돈
(지은이)
서울고등학교 졸업 고려대학교 법과대학 졸업 고려대학교 일반대학원 법학과 졸업(법학석사) 독일 프랑크푸르트 대학교 대학원 졸업(Dr.jur.) 고려대학교 법학전문대학원 정교수(現) 한국법철학회 회장(역임) 국가생명윤리심의위원회 위원(역임) 대법원 국선변호위원회 위원(역임) 대법원 법원행정처 소송규칙 자문특별위원회 위원(역임) 검찰제도개혁위원회 위원(역임) 법무부 인권옹호자문단 위원장(역임) 고려대학교 법학연구원 원장(역임) 대표저서 법의 깊이(법문사, 2018) 법의 예술(법문사, 2020) 형법강론(박영사, 2020) 기업경영형법(박영사, 2022)
Information Provided By: :

Table of Contents
제1장 생명공학과 생명문화의 흐름 
제제2장 생명공학법의 정당성 기초 
제3장 대화적 생명공학법 
제4장 생명형성적 공학과 의사소통의 현실 
제5장 생명의 신성성과 자연성 그리고 생명공학의 공리적 유용성 
제6장 법에 의한 생명문화의 대화적 재생산 
제7장 뇌사의 의사소통적 지평과 장기이식의 합법화 
제8장 안락사-죽음의 자율화 
제9장 치료중단-법과 의료의 합리적 소통