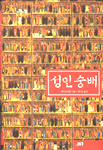 000
00834namccc200265 k 4500
001
000000802851
005
20100805062225
007
ta
008
021217s2002 ulka h001a kor
020

▼a

8955591128

▼g

03900 :

▼c

\16000
035

▼a

KRIC08497354
040

▼a

211046

▼c

211046

▼d

211046

▼d

211009
041

1

▼a

kor

▼h

eng
049

1

▼l

111235320

▼l

111235321

▼l

111238732

▼l

111238733
082

0

4

▼a

270.2

▼2

21
090

▼a

270.2

▼b

2002
100

1

▼a

Brown, Peter Robert Lamont

▼0

AUTH(211009)89163
245

1

0

▼a

성인 숭배 /

▼d

피터 브라운 지음 ;

▼e

정기문 옮김.
246

1

9

▼a

(The)cult of the saints : its rise and function in Latin Christianity
260

▼a

서울 :

▼b

새물결 ,

▼c

2002.
300

▼a

343 p. :

▼b

삽도 ;

▼c

22 cm.
500

▼a

색인수록
650

0

▼a

Christian saints

▼x

Cult

▼x

History.
700

1

▼a

정기문 ,

▼d

1967-,

▼e

역

▼0

AUTH(211009)104443
---
Holdings Information
No.
Location
Call Number
Accession No.
Availability
Due Date
Make a Reservation
Service

No.

1

Location

Main Library/Monographs(3F)/

Call Number

270.2 2002

Accession No.

111235320

Availability

In loan

Due Date

2023-12-14

Make a Reservation

Service

No.

2

Location

Main Library/Monographs(3F)/

Call Number

270.2 2002

Accession No.

111235321

Availability

Available

Due Date

Make a Reservation

Service

No.

3

Location

Main Library/Monographs(3F)/

Call Number

270.2 2002

Accession No.

111238733

Availability

Available

Due Date

Make a Reservation

Service

No.

4

Location

Main Library/Education Reserves1/

Call Number

270.2 2002

Accession No.

111238732

Availability

Available

Due Date

Make a Reservation

Service

No.

5

Location

Main Library/Education Reserves(Health Science)/

Call Number

270.2 2002

Accession No.

141026398

Availability

Available

Due Date

Make a Reservation

Service
No.
Location
Call Number
Accession No.
Availability
Due Date
Make a Reservation
Service

No.

1

Location

Sejong Academic Information Center/Humanities 1/

Call Number

270.2 2002

Accession No.

151139118

Availability

Available

Due Date

Make a Reservation

Service
Contents information
Book Introduction
이 책은 헤겔이 '세계사의 가장 커다란 미스테리'라고 부른 서구 세계의 기독교화 과정에서 벌어진 일들 중 가장 극적인 사건으로 꼽히는 '성인 숭배'에 대한 내용을 다루고 있다. 서양 고대사와 중세사 분야에서 가장 대표적인 학자로 꼽히는 지은이는 성인 숭배가 등장하게 된 배경과 역사를 통찰력있게 짚어낸다.

'노예들의 종교'인 기독교가 하나의 제도 종교로 변화하는 이 시기를 '후기 고대'로 새롭게 구분짓는 지은이는 '성인 숭배'야말로 서구 역사와 교회사에서 가장 중요한 전환점임에도 제대로 알려지지 않은 역사적 사건이라는 점을 강조한다. 한때 대중적인 미신으로 폄하되기도 했으나 성인 숭배야말로 교회의 제도화에서 가장 핵심적인 역할을 했다는 것.

지은이는 단순히 종교라는 관념의 역사에 머물지 않고, 교회사와 사회 경제사, 그리고 상징 형성의 역사를 성인 숭배라는 주제와 함께 정밀하게 조합해 보여주고 있다.
Information Provided By: :

Author Introduction
피터 브라운
(지은이)
1935년 아일랜드의 더블린에서 태어나, 옥스퍼드 대학교에서 근대사를 공부하였다. 1966년(31세)에 옥스퍼드 대학교의 근대사 교수로 시작하여, 런던 대학교, U. C. 버클리 대학교 교수를 거쳐 1986년(51세)부터 프린스턴 대학교에서 가르쳤다. 브라운 교수는 초기에 프랑스 사료학파의 영향을 받아 인류학과 사회학을 역사적 분석의 도구로 삼아, '문화와 종교'를 사회현상이나 역사적 변천과 변혁의 일부분으로 해석하였다. 그 후 『고대 후기의 세계(The World of Late Antiquity)』(1971)라는 책에서 주후 3세기에서 8세기까지를 새롭게 해석하였다. 이 시기는 에드워드 기번이『로마제국 쇠망사』(1779)를 쓴 이후에, 고대 문명의 황금기를 벗어나서 쇠퇴하는 시대로 해석되었다. 하지만 브라운 교수는 이 시기를 '거대한 문명의 혁신'이라는 긍정적인 입장에서 보도록 제안한다. 2012년 최근 그의 연구는 로마제국의 후기와 유럽 중세 초기의 종교적 문화와 종교적 변혁에 집중되어 있다. 그는『성인숭배(Cult of the Saints)』(1981)를 통하여 로마제국의 후기와 비잔틴 문명의 초기 시대에 기독교 금욕주의자인 성인들이 지역사회와 신의 중개자로서 중요한 역할을 하였음을 주장하였다.
정기문
(옮긴이)
서울대학교 역사교육과를 졸업하고 같은 학교 대학원 서양사학과에서 〈디오클레티아누스 대제의 경제정책〉으로 박사 학위를 받았다. 군산대학교 역사철학부 역사 전공 교수로 학생들을 가르치고 있다. 로마사 전공자로 30여 년간 서양고대사를 공부해왔고 최근에는 서양사를 이해하는 데 핵심 요소인 기독교의 역사를 탐구하는 데 힘을 쏟고 있다. 역사 연구의 성과를 대중에게 알리려는 노력은 여러 권의 역사 입문서 집필로 이어졌다. 그러나 서양고대사 집필은 몇 배나 힘들고 시간도 오래 걸리는 작업이었다. 메소포타미아·이집트 문명의 방대한 역사로부터 출발해야 하고 문학, 종교 등 문화사까지 포괄해야 하기 때문이다. 로마제국의 기독교 박해와 같은 주제는 전문 자료들을 뒤져 논문 여러 편을 작성하고 나서야 원고를 쓸 수 있었다. 이 책은 그 지난한 노력의 결실이다. 지은 책으로 《역사를 재미난 이야기로 만든 사람들에 대한 역사책》, 《역사는 재미난 이야기라고 믿는 사람들을 위한 역사책》, 《역사학자 정기문의 식사(食史)》, 《역사를 알면 세상이 달라 보인다》, 《내 딸들을 위한 여성사》, 《역사란 무엇인가?》, 《로마는 어떻게 강대국이 되었는가?》, 《왜 유다는 예수를 배반했을까?》, 《왜 로마 제국은 기독교를 박해했을까?》, 《그리스도교의 탄생》, 《교회가 가르쳐주지 않은 성경의 역사》 등이 있고, 옮긴 책으로 《공간과 시간의 역사》, 《종말의 역사》, 《성인 숭배》, 《교양, 다시 읽기》, 《청소년의 역사 1》, 《지식의 재발견》, 《고대 로마인의 생각과 힘》, 《인문정신의 역사》, 《아우구스티누스》 등이 있다.
Information Provided By: :

Table of Contents


목차
연표 = 25
소개의 말 = 29
서문 = 33
1장 신성한 자들과 그들의 무덤 = 37
2장 "지극히 사적인 장소" = 79
3장 보이지 않는 동반자 = 131
4장 아주 특별한 사자 = 167
5장 현존 = 205
6장 권능 = 247
주요 사료 = 287
주 = 291
옮긴이 후기 = 335
찾아보기 = 339