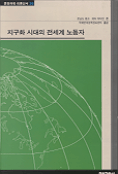 000
01122namccc200337 k 4500
001
000000671406
005
20100806040511
007
ta
008
000830s2000 ulk 000a kor
020

▼a

8986598140

▼g

93330 :

▼c

\12000
040

▼a

211009

▼c

211009

▼d

211009
041

1

▼a

kor

▼h

eng
049

1

▼l

111160730

▼f

개가

▼l

111160731

▼f

개가

▼l

111160732

▼f

개가
082

0

4

▼a

331.88

▼2

21
090

▼a

331.88

▼b

2000
100

1

▼a

Munck, Ronaldo,

▼e

편

▼0

AUTH(211009)13384
245

1

0

▼a

지구화 시대의 전세계 노동자 :

▼b

새로운 세계질서에서의 대안적 노동조합 모델 /

▼d

로날도 뭉크 ;

▼e

피터 워터만 [공편] ;

▼e

국제연대정책정보센터 옮김.
246

1

9

▼a

Labour worldwide in the era of globalization
260

▼a

서울 :

▼b

문화과학사 ,

▼c

2000.
300

▼a

386 p. ;

▼c

23 cm.
490

0

0

▼a

문화과학 이론신서 ;

▼v

20
504

▼a

참고문헌 : p. 382-386
650

0

▼a

Labor unions
650

0

▼a

International division of labor
650

0

▼a

International labor activities
700

1

▼a

Waterman, Peter,

▼e

편

▼0

AUTH(211009)45766
710

▼a

국제연대정책정보센터,

▼e

옮김

▼0

AUTH(211009)98330
900

1

1

▼a

뭉크, 로날도
900

1

1

▼a

워터만, 피터
950

0

▼b

\12000
---
Holdings Information
No.
Location
Call Number
Accession No.
Availability
Due Date
Make a Reservation
Service

No.

1

Location

Main Library/Monographs(3F)/

Call Number

331.88 2000

Accession No.

111160730

Availability

Available

Due Date

Make a Reservation

Service

No.

2

Location

Main Library/Monographs(3F)/

Call Number

331.88 2000

Accession No.

111160731

Availability

Available

Due Date

Make a Reservation

Service

No.

3

Location

Main Library/Monographs(3F)/

Call Number

331.88 2000

Accession No.

111160732

Availability

Available

Due Date

Make a Reservation

Service
Contents information
Book Introduction
"만국의 노동자여 단결하라. 프롤레타리아는 공산주의 혁명 속에서 족쇄 이외에 아무 것도 잃을 것이 없다. 그들에게는 얻어야 할 세계가 있다." 초기 산업자본주의 시대를 살았던 맑스와 엥겔스는 노동계급의 본성과 계급갈등의 중심성, 노동계급의 일국적·국제적인 정치, 경제 투쟁이 해방적 역할에 관한 명확한 사고를 갖고 있었다.

그러나 150여년이 지난 지금 정보화되고 지구화된 고도 자본주의 시대를 살아가는 우리는 이 계급의 역할과 그들의 기본적 조직형태인 노동조합에 대해 근본적으로 재고할 필요가 있다는 것이 저자들의 핵심적 주장이다.

이 책의 저자들은 세계 경제위기와 자본주의 경제의 정보화, 신자유주의적 노동의 재편, 공산주의와 제3세계주의의 붕괴, 사민주의로 표상되는 개혁주의의 쇠퇴, 민족국가의 위기 등의 일련의 맞물린 위기들로 인해 난국에 처하거나 주변화되어가는 노동운동의 미래를 둘러싸고 여러 각도에서 발본적 질문을 던지고 있다.

배경, 이론적 전망, 서구와 동구의 노동운동, 남반구의 노동운동, 주요 쟁점, 전망 등 총 6부로 이루어진 이 책은 그러나 좁은 의미의 노동운동에만 시야를 국한시키지 않는다. 노동조합 모델의 검토에서 대표성과 정체성이라는 낯선 개념이 핵심적 자리를 차지하고 노동시간 단축 문제를 논하는 앙드레 고르의 글이 '노동의 위기'와 '노동에서의 해방과 노동으로부터의 해방'을 주창하는 것에서도 알 수 있듯이, 저자들은 지난 세기에 걸쳐 제도화된 노동운동 자체를 의문시하고 있다. 또한 신자유주의적 지구화 시대에 노동운동이 자신을 쇄신시키기 위해서는 여성운동과 환경운동 등의 사회운동으로부터 새로운 통찰력과 기획을 수혈받아야만 한다고 주장한다.

그뿐만이 아니다. 네트워크화된 초국적기업과 WTO 체제로 대변되는 지구화는 노동운동에게도 새로운 과제를 제기하고 있다. 노동자 국제주의에 있어서도 구래의 이념과 실천을 넘어 새로운 모색이 필요한 것이다. 인터넷은 이를 위한 새로운 가능성을 열어주는 동시에 그 이면에 놓인 정치, 경제적 장애물을 헤쳐나가야 할 필요가 있다.

결론적으로 편자 중 한 명인 피터 워터만은 새로운 '사회적 노동조합주의'를 주창한다. 이전 세기의 '정치적' 노동조합주의와 '경제적' 노동조합주의 모두를 넘어 시민사회와 다기한 사회운동 영역을 인식해야 한다는 것이 그의 핵심적 주장이다. 이러한 접근이야말로 민족국가와 일국적 노동전략을 넘어서 나아갈 수 있다는 것이다.

편자들도 지적하고 있듯이 이 책은 마법같은 해답을 제시하거나 완결된 교리를 설교하지는 않는다. 오히려 이 책은 복잡한 토론과 논쟁을 야기하고자 한다. 저자들은 맑스가 죽고 공산주의가 붕괴하고 전세계의 노동조합들이 위기에 빠져있기는 하지만, 노동(과 비노동, 즉 실업)은 여전히 인류를 좌우하고 있다고 주장한다. 새로운 사회운동, 즉 넓은 의미에서 이해되는 노동을 둘러싼 사회운동은 새천년이 도래한 지금에도 여전히 그 유효성을 갖고 있다는 것이다.

Information Provided By: :

Author Introduction
피터 워터만
(지은이)
네덜란드 헤이그에 있는 사회학연구소의 비상근 선임연구원이다. 그는 1960년대에 세계노동조합총연맹(World Federation of Trade Unions)에서 활동했으며 80년대에는 『국제노동연구회보(Newsletter of International Labour Studies)』의 편집인과 발행인을 역임했다. 그의 후속연구는 『노동자 국제주의에서 지구적 연대로: 지구화, 시민사회, 연대(From Labour International to Global Solidarity: Globalisation, Civil Society, Solidarity』라는 제목으로 런던의 카셀출판사(Cassel)에서 출간될 예정이다.
로날드 뭉크
(엮은이)
아르헨티나 태생의 사회학자로 얼스터대학과 남아공의 더반-웨스트빌대학을 거쳐 현재 리버풀대학에서 교편을 잡고 있다. 노동문제, 발전문제를 비롯한 정치사회학 분야에서 <제3세계에서의 정치와 종속: 라틴아메리카의 경우>(1984)에서<2000년의 맑스:후기 맑스주의적 관점)(1998)에 이르는 광범위한 저서를 갖고 있다. 공저로는 <포스트모던 시대의 반란: 비교론적 관점에서 본 정치적 폭력, 정체성의 형성, 평화교섭)(1998)과 <비판적 발전이론: 새로운 패러다임>(1998)등이 있다. 리버풀에서는 머지사이드(Mersyside)에서의 사회적 배제와 지역사회 조직화를 연구하는 라운트리 프로젝트(Roentree project)의 연구부장이며 경제.사회과학연구협의회(ESRC)가 후원하는 대학간 프로젝트인 노동연구세미나 시리즈의 간사를 맡고있다. 현재 주용 연구 분야는 지구화와 노동유연화, 라틴아메리카의 노동자 조직 등이 있다.
국제연대정책정보센터
(옮긴이)
http://picis.jinbo.net 1997년 8월 신자유주의 세계화에 맞선 실천적 국제연대를 모색하기 위해 설립되었다. 해외 운동진영에 우리 나라 진보운동 소식을 정기적으로 알리는 한편 진보적 시각의 해외 뉴스를 소개하기 이해 「PICIS Newsletter」(영문판)와 「인터내셔널 뉴스」(한글판)을 발간하고 있다. 역서로는 <노동운동과 인터넷>, , <신자유주의, IMF 그리고 국제연대>, <지구화 시대의 전세계 노동자> 등이 있다.
Information Provided By: :

Table of Contents


목차
서문 / 로날도 뭉크 ; 피터 워터만 = 9
한국어판 서문 / 로날도 뭉크 ; 피터 워터만 = 18
제1부 배경 = 23
 1. 노동의 딜레마와 미래 / 로날도 뭉크 = 25
제2부 이론적 전망 = 57
 2. 노동조합 대표성의 위기: 사회적 통합과 자율성 건설의 새로운 형태들 / 아나 마리아 카탈라노 = 59
 3. 노동조합의 새로운 과제: 노동으로부터의 시간의 해방 / 앙드레 고르 = 77
 4. 다양한 정체성과 다양한 전략들: 국가, 자본, 가부장제에 맞서기 / 암리타 차치 ; 르네 피틴 = 106
제3부 서구와 동구의 노동운동 = 131
 5. 전지구적 경제통합 시대의 미국 노동운동의 미래 / 조지 디마티노 = 133
 6. 러시아의 노동조합: 혼돈에서 새로운 패러다임으로 / 키릴 부케토프 = 154
 7. 일본 자동차산업의 미래: 세계, 소비자, 피고용인과의 공존 / 일본 자동차 노동노합총연맹 = 167
 8. 서유럽 노동조합운동의 다섯 가지 대안적 시나리오 / 리차드 하이만 = 185
제4부 남반구의 노동운동 = 201
 9. 남아공의 노동운동, 급진개혁, 민주주의로의 이행 / 글렌 애들러 ; 에디 웹스터 = 203
 10. 브라질에서의 노동과 노동조합의 재구조화 / 주제 히카르두 라미유 = 239
 11. 인도와 파키스탄의 노동, 산업, 국가 / 크리스토퍼 캔들랜드 = 263
제5부 주요 쟁점 = 293
 12. 생태와 노동: 새로운 사회 패러다임을 향하여 / 로리 애드킨 = 295
 13. 지구적 노동조합주의: 우리의 과제 / 빅 토프 = 320
 14. 노동조합, 컴퓨터통신, 신세계질서 / 에릭 리 = 336
제6부 전망 = 359
 15. 새로운 사회적 노동조합주의: 신세계질서를 위한 새로운 노동조합 모델 / 피터 워터만 = 361